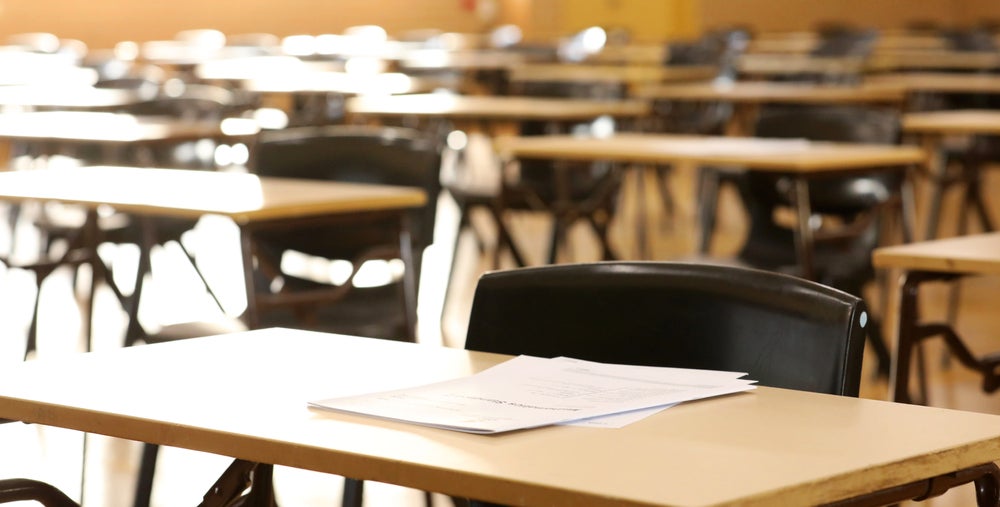 Pass rates have been announced by ACCA (the Association of Chartered Certified Accountants) for students who sat their exams in June 2023.
105,016 entered for the June sitting, which saw 123,828 exams completed. Remotely invigilated exams continue to be popular with the number of students choosing this option rising to 13,397.
ACCA executive director for content, quality, and innovation, Alan Hatfield, said: "We are delighted to see a strong set of mid-year results. In particular, they show how students have improved in balancing the technical and professional skills element of the Strategic Professional Options exams. In addition, we would like to congratulate 4,203 students who have now completed all their exams and will move to affiliate status.
"The ACCA Qualification continuously focuses on ensuring that our students have the appropriate skills, abilities and competencies required for the future accountant. As part of our improvement plan, this month we launched our new digital platform – the ACCA Study Hub. Designed to provide extra support for students and tutors, it gives exclusive access to ACCA study materials on web and mobile. It streamlines revision, helping to increase understanding and maximise exam preparation. 
"The Study Hub content has been proven to show an increase in student pass rates – meaning stronger exam performance and faster progress to qualification, especially when studying with an Approved Learning Provider.
"In addition, the June examinations signalled the introduction of professional skills marks into the ATX exam, meaning that all of the Strategic Professional Options examinations now feature professional skills marks. This progressive innovation enables ACCA students to demonstrate their technical mastery of their chosen specialisms, alongside the professional skills they need to be a successful finance professional in the workplace. If you're a student planning to sit AAA, AFM, APM or ATX in September, we have a selection of fantastic learning resources to help support you with this exciting change and achieve success."
Exam results
The ACCA Qualification rigorously tests the skills, abilities and competencies that a modern accountant needs, with a firm grounding in ethics and professionalism. It prepares students for a rewarding career as a qualified and ethical finance professional.
Results below also include those delivered via ACCA's on-demand offering for Foundation Diplomas, Applied Knowledge and Law exams. These accounted for a further 31,560 exams, of which 2,430 were made possible through remote invigilation.
| | |
| --- | --- |
| ACCA Qualification | Pass rate (%) |
| Applied Knowledge | |
| BT – Business & Technology | 83% |
| FA – Financial Accounting | 72% |
| MA – Management Accounting | 63% |
| Applied Skills | |
| LW – Corporate and Business Law | 80% |
| TX – Taxation | 56% |
| FR – Financial Reporting | 49% |
| PM – Performance Management | 40% |
| FM – Financial Management | 52% |
| AA – Audit and Assurance | 45% |
| Strategic Professional – Essentials | |
| SBL – Strategic Business Leader | 51% |
| SBR – Strategic Business Reporting | 51% |
| Strategic Professional – Options | |
| AAA – Advanced Audit and Assurance | 34% |
| AFM – Advanced Financial Management | 47% |
| APM – Advanced Performance Management | 34% |
| ATX – Advanced Taxation | 43% |
| | |
| --- | --- |
| FOUNDATION LEVEL QUALIFICATIONS | Pass rate (%) |
| ACCA Diploma in Financial and Management Accounting (Level 2 RQF) | |
| FA1 – Recording Financial transactions | 78% |
| MA1 – Management Information | 78% |
| ACCA Diploma in Financial and Management Accounting (Level 3 RQF) | |
| FA2 – Maintaining Financial Records | 69% |
| MA2 – Managing Costs and Finance | 69% |
| ACCA Diploma in Accounting and Business (Level 4 RQF) | |
| FBT – Business & Technology | 75% |
| FFA – Financial Accounting | 71% |
| FMA – Management Accounting | 71% |
| Foundation Specialist Certificates (RQF Level 4) | |
| FAU Foundations in Audit | 40% |
| FTX Foundations in Taxation | 38% |
| FFM Foundations in Financial Management | 39% |