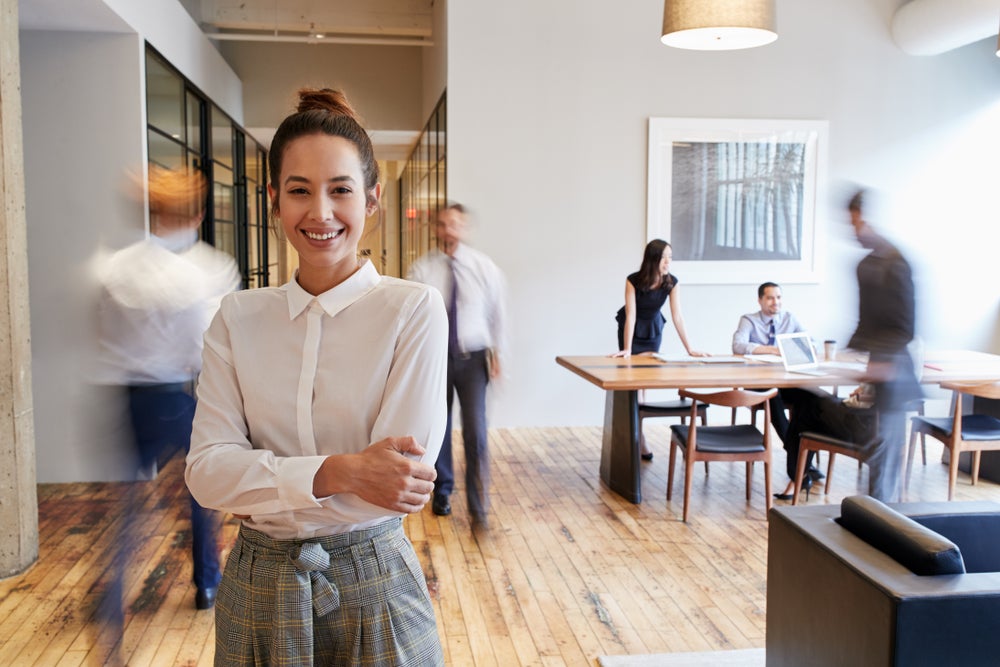 The UK has recorded a decline in women's employment outcomes in 2021, seeing its relative international ranking fall five places, from 9th to 14th, according to PwC's annual index of OECD countries.
The UK saw a significant widening of the gender pay gap by 2.4 percentage points to 14.4% in 2021 – four times the average increase across the OECD as a whole. Combined with a slight fall in the female labour force participation rate, the UK's absolute index score declined by two points in 2021 and led to a relative fall to 14th in OECD rankings compared to 2020.

While the UK remains the leading economy across G7 peers in 2021 at 69 points on the Index, the gap between the UK and Canada in second place, has also narrowed to just two index points.

Since the COVID-19 pandemic, the UK's progress towards gender pay parity has been in reverse, and the UK female labour force participation rate fell 0.4 percentage points between 2020 and 2021, during a time of labour market recovery across the OECD. The rising costs of childcare threaten to make these results even worse, with more women being priced out of work altogether.

Childcare and the cost of living crisis

The report highlights childcare affordability issues for families in the UK. In 2021, childcare costs relative to average income were one of the highest across OECD countries. Net childcare costs represented almost a third of the income of a family on the average UK wage. This compares to as little as 1% of income in Germany.
Since 2015, childcare costs in the UK have risen dramatically, while income growth has slowed. Average nursery costs per week rose by more than 20% between 2015 and 2022, while average weekly earnings rose by 14% (both in nominal terms).

PwC senior economist, Larice Stielow, said: "An 18 year old woman entering the workforce today will not see pay equality in her working lifetime. At the rate the gender pay gap is closing, it will take more than 50 years to reach gender pay parity. If the rebound from the pandemic has taught us anything, it is that we can't rely on economic growth alone to produce gender equality – unless we want to wait another 50 years or more.

"The motherhood penalty is now the most significant driver of the gender pay gap and, in the UK, women are being hit even harder by the rising cost of living and increasing cost of childcare.  With this and the gap in free childcare provision between ages 1 and 3, more women are being priced out of work.  For many it is more affordable to leave work than remain in employment and pay for childcare, especially for families at lower income levels."
PwC partner and member of the International Development Team, Zlatina Loudjeva, added: "Rather than post-pandemic recovery for women, we're seeing the opposite when it comes to closing the gender pay gap. With both a reversal in the UK's progress on the index, and a widening of the gender pay gap, it's clear that it was not a COVID linked issue alone and therefore, 'business as usual' simply won't cut it. This is a question of equity but also a pertinent economic issue as the UK faces labour shortages. There is also a business cost of talent retention.

"We can no longer talk about the impact of COVID-19, it is clear that the cost of childcare in the UK and attitudes towards childcare need urgent focus and action, with government and business to work together to help mitigate the confluence of shocks that have occurred over the last few years so that women are not priced out of the workforce. 

"There is no panacea, nor a one size fits all policy, that will solve the problems for women at work today. We should consider enhanced parental leave policies and more flexible working so that all parents can balance work and caring responsibilities, alongside tackling the cost of childcare, to help create a more equitable and prosperous society for all. The index shows that this is doable and a number of OECD economies are leading the way through successful interventions."
This downgrade for the UK comes as the performance of countries throughout Europe recalibrates, with Scandinavian nations now rising to be the best workplaces for women in 2023, as seen when looking at Sweden and Finland, a development showcased by The Accountant and identified by Reboot Online.