To celebrate international youth day, The Accountant and International Accounting Bulletin asks professionals aged under 35 to share their thoughts on the profession: why they qualify as accountants, whether it was challenging and, now that they are in, how they see the profession and where it is going.
---
Ryan Swann
Audit manager
Baker Tilly Hong Kong
---
I am a 31-year old Chartered Accountant registered as a member with the Institute of Chartered Accountants in England and Wales (ICAEW) and also the Hong Kong Institute of Certified Public Accountants (HKICPA).
I joined Baker Tilly UK Audit LLP straight after graduating from Sheffield University with a BA in accounting and financial management.I trained and qualified with Baker Tilly UK Audit LLP before seconding to Baker Tilly Hong Kong in 2012, where I am now based permanently as an audit manager.
My whole career has been spent in the field of audit but since coming to Hong Kong, I have been able to participate in a much wider range of activities, such as training, staff development and new audit methodology appraisals.
The journey to the profession really started when I decided which undergraduate degree to study. I selected Accountancy and Financial Management because I had always enjoyed mathematics and business studies. Accountancy combined the two and seemed to be a good choice. I also knew that a career in accountancy would offer a wealth of opportunities; including to work internationally, which was always one of my personal goals.
How well do you
really

know your competitors?

Access the most comprehensive Company Profiles on the market, powered by GlobalData. Save hours of research. Gain competitive edge.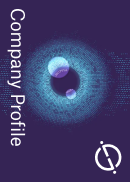 Company Profile – free sample
Thank you!
Your download email will arrive shortly
Not ready to buy yet? Download a free sample
We are confident about the unique quality of our Company Profiles. However, we want you to make the most beneficial decision for your business, so we offer a free sample that you can download by submitting the below form
By GlobalData
When I graduated there were more difficult decisions to make, such as which service line to focus on, the type of accountancy firm to join and then which Institute to enlist. I decided to go into audit because I felt it would allow me to understand the core fundamentals of how businesses work and their interactions with the financials. I also felt this service line would assist knowledge-building when studying for the professional examinations.
When I joined Baker Tilly UK Audit LLP, I needed to select the Institute I wanted to become a member of. I decided to choose the ICAEW due its history and prestige, and also with the ACA qualification being world renowned.
Being a member of the profession has definitely lived up to its expectations. The opportunities that arise from being member of the profession are endless and for me this was capped off by being able to work overseas. In recent years, such moves have been made far easier with the introduction of International Financial Reporting Standards and International Standards on Auditing in multiple countries around the world.
I became a member of the ICAEW in 2010 after completing the ACA qualification. The programme had a total of 15 examinations of which for three I received exemptions due to my related degree. After completing the examinations and three years of work experience, I was able to apply to become a member.
The examinations were very challenging and I still have a sense of relief that I've passed when speaking to our current students! I do believe the examinations are challenging in exactly the right manner. Not only do the examinations test your understanding of complex technical areas, they also test your time management in dealing with complex technical issues under pressure. Funnily enough, when working in practice, this is exactly what happens: instead of an examiner chasing down the clock – it is your client. Nevertheless, asprofessional accountants it is pivotal to ensure that sound advices or decisions are made under those circumstances.
The final three papers in the ACA programme are the technical integration and the case study.These were very challenging and I invested significant amounts of time to study for those examinations.It was a gruelling time but I still feel the benefits of those examination in my day to day duties.Those exams required a deep understanding of the technical knowledge in various subjects in order to make prime decisions.This method of thinking and analysis became engrained and this helps me to evaluate difficult situations and arrive at a timely resolution.
The ACA programme was made easier through the study materials provided by the Institute.Still to this day I revert to those study packs when reviewing technical issues because they are so comprehensive.The Institute also works with external training providers and registered firms to enhance the learning experience.
As mentioned, I am now a member of the HKICPA.I took advantage of the reciprocal membership agreement between the HKICPA and the ICAEW to become a member from January 2017.Another example on how globalised the profession has become.
I decided to join the HKICPA in order to obtain a practicing certificate in Hong Kong.I will need to sit a further two examinations in taxation and law in order to obtain the practicing certificate.
I believe the accountancy profession plays a very important role regarding the integrity of financial information in the business world.One of the key differences noted when moving to Hong Kong was that financial statements of private companies were not publicly available; unlike in the United Kingdom.Nevertheless, there are still important stakeholders who may rely on the financial statements and therefore it is critical that they are fit for that purpose.Professional accountants are highly regarded in society and those stakeholders, who may not have the same knowledge or experience as ourselves, do place a certain amount of trust and reliance in our work and opinions.
The last decade has seen some difficult times financially in parts of the world and I feel this has brought more reliance on accountants, in addition to, further scrutiny on the profession.We have seen changes in how the profession is regulated in recent years and this is important to continue to increase the trust and reliance by individuals outside of the profession.On the other hand, it is important that regulation of the profession does not become so overburdening that it almost harms how the profession fulfils its duties.
Managing the expectations gap is an important issue for the profession to ensure that those individuals relying on our work clearly understand our duties.In the audit sphere, the introduction of long form auditor's reports has gone someway to assist in reducing the expectations gap as the auditor's report provide a lot more detail on what the directors' and auditor's respective responsibilities are.The introduction of key audit matters to the auditor's reports of public interest entities also gives an insight on how auditors identity and tackle risks.Ultimately, these changes provide much more transparency regarding an audit, which hopefully reduces the expectations gap.
I do not recall any significant difficulties when coming into the profession. At that date you probably have the freshest technical knowledge you'll ever have and there are a wealth of opportunities open to you.
Being able to maintain that technical knowledge and open opportunities is one difficulty however.The Continuous Professional Development programmes are important to ensure members do keep up with technical updates.It is important to continue to read up on old content and research the standards when posed with a technical issue on an area you haven't encountered for a while.
It is in the best interests of the professional institutions to remain attractive to young people who are choosing their career paths. Naturally the institutions will target students who are majoring in business or finance but the professional is still desirable to graduates from other fields.For example, I trained with colleagues who held a range of qualifications from a degree in music to a PhD in Biochemistry.
I think the accountancy profession provides a solid qualification for young people who are ambitious but want to have a number of options available to them.Perhaps in some other fields it is difficult to change your career path or direction but with accountancy you are able to take your career in many directions.
The institutes do make an effort to cater for young professionals. I have attended a number of young professionals' events or interest groups with both the ICAEW and the HKICPA and discovered these very effective way to network. Young professionals tend to prefer more informal gatherings to build up their business networks which the young professionals' events tend to offer. However, after developing those relationships at an early stage of your career, they become very valuable in later stages as you take on more senior roles within your respective firms.
A significant impact on the profession is going to be the influence of information technology.The pace of IT development gets faster and faster and it is only a matter of time before a significant part of the accountant's role will become digitalised.
In the last year alone, I have been involved in a number of IT projects within Baker Tilly Hong Kong which have a direct impact on our day to day duties.We have appraised a new electronic audit methodology, we have considered cloud technology platforms and have also made efforts in moving audit confirmations online.
IT will not only affect how us as accountants perform our daily duties but will also impact how our clients conduct their business.This will bring a number of benefits and synergies but also increased business risks in relation to IT.
I believe the accountancy profession needs to evolve in tangent with these technological advances.A number of the labour-intensive accounting and auditing tasks will probably be replaced by automated processes and data analytic tools.Accountants will then have a more important role in advising clients with regards to technology that directly impacts their financial information, in addition to, providing professional judgement and financial analysis.
The entry exams to the profession may even migrate towards having more importance on information technology to ensure members have the sufficient skills set to work competently in this new environment.
The next generation of accountants definitely need to be "tech savvy".The younger generation tend to be the early adopters of new technology and therefore they are in the prime position to apply technological advances into the accountancy profession.
With increased technology always comes increased business and security risks.I feel the next generation of accountants will have an ever important role in reviewing client's IT systems and data communications and to act as gatekeepers in ensuring client's maintain robust and secure IT systems.
In addition, remote working is probably going to be ever more important to the next generation of accountants.Over the past 12 months these technologies has started to make a significant impact on the way I conduct my work and allows me to work efficiently from pretty much anywhere.This could see an increase in accountants working from home and this may lead to increased working flexibility for future accountants.This might even see the pop up of "online" accountancy firms whereby the office is a collection of servers and cloud technologies as opposed to your traditional office building.Having said that, in Hong Kong, where living conditions tend to be cramped, employees may still prefer to go into work at their more spacious office!
The creation of online offices will make the mitigation of IT security risks paramount to ensure that confidential data isn't compromised.