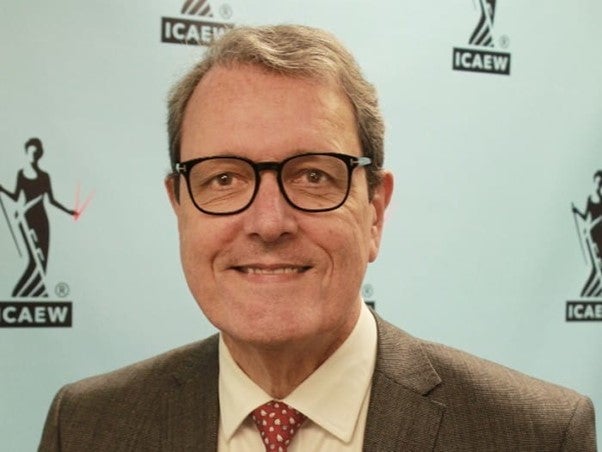 The Institute of Chartered Accountants in England and Wales (ICAEW) has appointed Mark Rhys as its president for 2023/24.
Rhys succeeds Julia Penny and will serve a one-year term until June 2024.
During his time in office, Rhys will highlight the role of the accountancy profession in leading and supporting greater long-term strategic thinking to address global economic and social challenges. He will also champion the profession's continuing journey to embrace greater diversity and inclusion.
Commenting on his appointment, Rhys said: "I am delighted and honoured to serve as the new ICAEW President, especially at a time when we face such fundamental challenges and opportunities, ranging from rebuilding trust in the profession to accounting with sustainability at its core.
"There is so much potential for chartered accountants from all backgrounds to enable positive change for their local communities, economies and beyond. By bringing integrity, courage and a diverse range of expertise to the fore, our members will continue to do their part in building stronger and more sustainable economies."
Rhys qualified as an ICAEW Chartered Accountant with Arthur Andersen in 1987, becoming a partner in 1996 and auditing a variety of banking and capital market clients. He then became a partner at Deloitte, where he was the global lead contact for interactions with the Financial Stability Board.
In 2007, Rhys became the first chair of ICAEW's Financial Services Faculty. He has also chaired the Technical Strategy Board and is a member of both the Audit and Nominating Committees.
Rhys has served as the joint chair of the Global Public Policy Committee's Bank Working Group, worked as a member of the Prudential Regulation Authority's Practitioner Panel and was part of Sir Donald Brydon's Auditors' Advisory Group.
Last week, ICAEW appointed David Franklin as its CFO. Franklin joined ICAEW in 2015 and played a key role in developing and growing the Institute's member and commercial activity. Prior to this appointment, he held the roles of managing director for belonging and supporting and director for communities within the organisation's former members, commercial and shared services division.