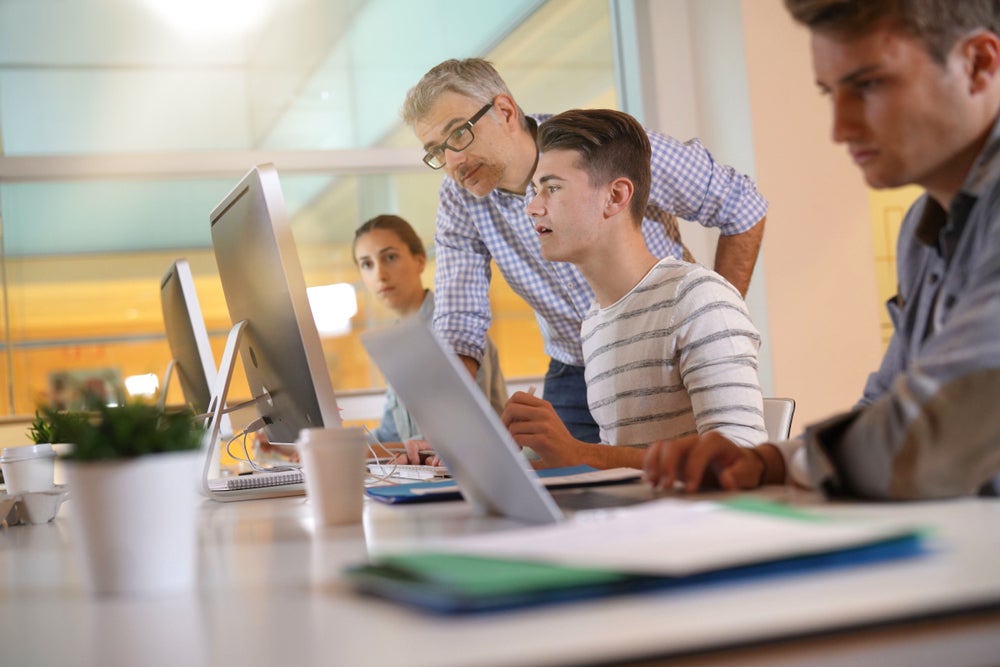 The American Institute of CPAs (AICPA) and the U.S. Department of Labor (DoL) have announced the signing of Liberty Bank, Aon plc, and HP Inc. to the Registered Apprenticeship for Finance Business Partners program.
Th program, built on the globally rigorous CGMA Finance Leadership program, seeks to establish "a pipeline of highly engaged candidates" which will allow for employers to monitor and develop increasingly skilled and diverse cohorts of employees through time.
Liberty Bank, Aon, and HP are the first employers to participate in the program, which seeks to create a new path for those looking to pursue accounting and finance careers, while providing employers with a program to help develop, retain, and diversify talent. Liberty Bank has eight currently registered apprentices with seven additional in the pipeline to start by early 2023. Aon will follow with 15 colleagues and HP will bring on 10 colleagues.
CPA/CITP, CGMA, ACIPA executive vice president of business engagement & growth Tom Hood said: "The battle for talent is increasing, making the need for more skilled accounting and finance talent even more pressing. How we address the needs of our finance teams today will better position us for tomorrow. Our apprenticeship combines a world-class learning program with mentorship and on-the-job training, which helps employers recruit and grow their own, providing the kind of workplace the 21st century workforce expects – diverse, inclusive, collaborative, and innovative."
For more than a century, the AICPA has been focused on driving a robust pipeline of professionals prepared to support and grow organizations worldwide. The Registered Apprenticeship for Finance Business Partners is the latest step in that mission.
US secretary of labor Marty Walsh said: "The Registered Apprenticeship for Finance Business Partners program will help ensure diverse, skilled teams are ready to fill financial jobs now and, in the future. Registered Apprenticeship is a proven model and solid investment for employers seeking to develop a talented and diverse workforce. Today's signing reflects the department's continued commitment to expanding Registered Apprenticeship programs in high-growth and emerging industries."
These employer signings coincide with National Apprenticeship Week (November 14-20, 2022), a nationwide celebration where industry, labor, equity, workforce, education, and government leaders host events to showcase the successes and value of registered apprenticeships for re-building the economy, advancing racial and gender equity, and supporting underserved communities.
Liberty Bank executive vice president and CFO Paul Young said: "We wanted a consistent program that immerses the employees in the experience beyond the traditional upskilling methodology. A cohesive, ongoing opportunity for talent development across the group. The program allows employees from across all different spectrums of their career development into the program with cohorts at their learning level, supplemented with a strong mentorship program. And that's powerful because it helps ensure success and appeals to the entire organization."
For more on the AICPA