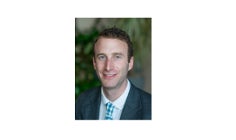 Andrew Collins, technical director at the Sustainability Accounting Standards Board (SASB), met in Las Vegas with Carlos Martin Tornero at the annual conference of the Institute of Management Accountants (IMA) to discuss the latest trends in non-financial reporting in America and around the globe
---
Andrew Collins joined SASB in 2012, six months after the standard-setting body formally kicked off as an organisation. Collins works with the research team to develop SASB accounting metrics and standards.
To that end, SASB has divided the economy into 10 different sectors. One analyst covers each of those sectors and is responsible for doing primary research aimed at understanding the requirements of the specific industry as well as the sustainability and financial value drivers of such sectors.
Each analyst ultimately identifies what metrics should be included in the standards. After that, analysts work with each other in "a sort of cross-cutting function", as Collins puts it, to ensure the consistency and accuracy of the standards, and making sure SASB takes a uniform approach to its standard-setting activity.
Collins's role involves overseeing the development of each standard through the initial exploratory phase when a consultation is launched, through to the actual release of a set of standards.
But he also engages in external relationship-building with other standard-setters as well as users and preparers. As such, one of SASB's goals is to harmonise existing frameworks that companies and investors are already comfortable with. Collins mentions those of the CDP and CDSB among others.
Early in his career he himself produced sustainability reports on the preparer's side, although Collins's background is not in accounting but environmental engineering. That's why he's used to applying quantitative standards to try to measure sustainability factors.
The Accountant: The accountancy profession has a growing interest in owning and capitalising sustainability reporting as a business opportunity. This is clear among the leadership of professional bodies and firms but what about the accountants themselves, individually considered?
Andrew Collins: I think views are changing in the sense that sustainability factors can be measured in a similar way to financial data. There is a group of accountants who see the profession moving towards thinking deeper about these issues.
But I think it's still a pretty small group of folks who have it on their radar. We have an education department to try to bring accountants, financial analysts, etc, sort of up to speed in understanding how sustainability actually intersects with the work that they do.
TA: Some accountants might see it as extra workload at least at early stages of adoption. Have you heard this complaint?
Collins: What we hear from a large number of employees in companies, including accountants, is this idea of reporting fatigue, particularly when information is being solicited from a company by a large investor. I think furnishing that data can be a huge burden. Often there's no dialogue between the company and investor about why employees are being asked to provide this information, why investors want this data and how the data is being used.
However, there are accountants who are really attuned to this type of work and really interested to see how the sustainability piece factors into their work. Things like carbon accounting, carbon credits, environmental liability, which have real financial implications.
We'll really need the profession to think about these challenges and bring their expertise. What is the system for companies to account for carbon credits? Are they held as assets or liabilities? How do you value them, report them? etc.
TA: Sustainability in the USA is influenced by the Supreme Court definition of materiality. Can you explain this concept to our non-US readers?
Collins: That's what SASB does differently from other sustainability reporting organisations. We look to define sustainability-related matters in relation to the Supreme Court definition of materiality.
That's "a substantial likelihood that the disclosure of the omitted fact would have been viewed by the reasonable investor as having significantly altered the 'total mix' of information made available."
So it's a very qualitative statement: "substantial likelihood", "significantly altered", "reasonable investor", "total mix of information". All of those terms can be interpreted. Ultimately it boils down to the way it plays out in securities litigation, the information that influences an investor's decision to buy or sell a particular stock. The view of what a reasonable investor is has definitely changed over the last decades.
In the 1970s a reasonable investor didn't care about ESG issues, you can probably objectively say. Now I think that view has to be updated and reflect that the reasonable investor objectively cares about ESG issues.
So that's what we're talking about when we say we reference the Supreme Court's definition of materiality. We're not talking of information that's interesting or nice to have. We really want to drill down to those few sustainability issues for each industry that we think an investor really needs to know about and could influence their decision around a particular issue.
There is an initiative called the Corporate Reporting Dialogue, which is a collection of standard-setters globally. We, as a group, recently published a sort of white paper on defining materiality. Because in different legal jurisdictions there are different specific definitions of materiality and what legal liability that may incur. However there are some common principles around materiality that globally people can agree on.
TA: Some aspects of sustainability reporting will be compulsory in the EU. This approach seems unthinkable in America, is it because of risk of litigation?
Collins: Maybe. Companies have said that there's potential litigation with disclosing more information. We don't actually have tangible examples of litigation resulting from the disclosure of sustainability-related information. We do track it. But I don't have a view generally why there seems to be more securities litigation in the USA. What's interesting is that now there are actually litigation risks emerging from the omission of disclosure or from not providing a complete enough picture of disclosure.
The New York Attorney General recently reached a settlement with ExxonMobil and Peabody about their climate-related disclosures. The case discussed whether or not they gave a one-sided view of how climate change could affect oil and coal prices, and what risks this would cost for investors.
So I think that's very interesting. It's not enough to make a boilerplate or generic statement around climate change or ESG. That will have to be a thoughtfully considered and balanced fair representation. In the future we could see more litigation around misrepresentations of ESG risks or omissions of risks.
TA: Is it fair to say, as some do, that America is lagging behind in sustainability because of those litigation risks?
Collins: A vast majority of the S&P 100 companies provide sustainability reports. Most large cap companies provide sustainability information, either through a report or through a dedicated website. So the question is how this information moves from a voluntary report and becomes more integrated into financial SEC filings, the actual financial reports. We haven't heard a lot of questions of liability or litigation risks, but there are certainly legal challenges centred on this concept of materiality: what should be in that report versus what is OK to put voluntarily outside that report.
TA: Since we are in Las Vegas, is SASB a USA standard-setter or does it go beyond that?
Collins: We are focused in the USA and we use the USA legal definition of materiality, but really our standards applied to any company that is operating and issues shares in the USA. That's both companies domiciled here and globally. We think globally in terms of what the issues are that we want to raise, the metrics we want to develop. Most of the concepts we look at are global in nature when you think about it. Human rights and climate, for example, these are risks of global supply chains.
So in that sense, we do think that the design is for companies that operate globally but we are designing our standards for integration in the SEC filings.
TA: What do you think when you see climate change deniers speaking in your country. I came across this attitude, denying that climate change is happening or that it's not even man-made, particularly in the USA. When you see this happening in your own jurisdiction, what do you feel?
Collins: It's something we don't pay too close attention to. I think largely that's a political discourse. I haven't spoken with an investor or insurance company, or a company with a global supply chain that doesn't consider climate risks in a real way.
That's where our focus is; people making better decisions that affects their corporate value and investor return. Obviously, we hear that discourse (probably less being based in San Francisco than other parts of the country) but it does enter into discussions that we have between companies and investors. We don't have those conversations, and we talk to huge institutional investors, big banks, the largest companies – they don't think in such a way.
Many USA companies signed the Montréal Carbon Pledge prior to COP21; every major USA insurer considers climate risk in a real and sophisticated way; companies assess these risks and think about them.
TA: Has COP21 helped push your standard-setting activity? Have you noticed an increased interest in what you are doing as a result?
Collins: Definitely, stakes are high in terms of the momentum coming out of COP21. But in our view it shifted who is aware of these issues to an audience that wasn't necessarily paying attention to them before. For example, you have a group like the Financial Stability Board (FSB) continuing the COP21 work with the Task Force on Climate-related Financial Disclosures (TCFD). And this is a conventional financial group of regulators, not sustainability-
related folks at all.
They are taking it seriously; they think it could cost systemic risks for the global economy. It's a group like FSB that wakes people up to say this is not niche anymore. So what I see is a very serious tone, people thinking about it in a very serious way; thinking about how we do scenario planning and analysis and bringing quantitative tools to measuring this subject. I really think the FSB's TCFD is one of the biggest drivers of the climate agenda in terms of getting better disclosures around climate risks, what a two degrees Celsius scenario really means to companies, countries and investors.
TA: Are you following the developments in EU law on non-financial information?
Collins: Yes, we work closely with the CDSB; I sit in their technical committee, so we work with them to give input into their framework. I think it's great to see these things are moving from voluntary to compulsory. I think it remains to be seen if there will be challenges with different member states enacting the directive. One of SASB's core beliefs is that this information needs to be standardised, so as to be comparable and of primary use.
TA: The European Commission has issued a consultation on the matter, but so far it hasn't said what framework or standards should be used to produce comparable non-financial information.
Collins: That's a challenge. People need tools and guidance and help on how to report this information. That's partly why SASB exists here in the USA.
One of the big challenges with sustainability information is that it deals with intangible things, which require specialised knowledge. That's why we now have standards in place to actually track this information. There's a tool. A lot of companies can figure this out themselves, but many others don't have the resources to do so.
They need a system, a tool, a standard to get that information. It's essential for comparability and as we talk to investors, particularly, they have some troubles just navigating through it: what's important and what they should pay attention to.
TA: Are there just too many initiatives out there? The list of acronyms is very long; at some point they will have to merge or disappear. What do you think?
Collins: We hear this a lot from companies and investors. I think it's a reason for action. There are too many initiatives out there. So they don't know which one to use. But we also see that companies are narrowing down their focus and selecting a few that are meaningful to them. There's going to be coordination; also a sort of market selection. SASB as a set of metrics is compatible with the CDSB framework; so in that sense these are complimentary initiatives not duplicative.
I don't know if some initiatives will merge or disappear. It seems inevitable that people will start incorporating this information into their financial reports in a more integrated way. We want SASB to be that standard that companies report on their SEC filings, their 10K forms. But I think a lot of companies see value in doing sustainability reporting, typically for an audience of employees and customers and other community stakeholders.
At the end of the day, to me it's amazing. I can look at it from the other way: so many people care about this stuff, and they are smart people who are devoting their attention to trying to solve this challenge. It's natural that there will be different approaches. Even in just financial reporting, there are still challenges with integrating FASB with IFRS standards.
TA: In the field of education you recently launched an accreditation. What's this initiative about?
Collins: It's called the FSA or fundamentals of sustainability accounting.
It's a two-part credential, sort of structured like a CFA in multiple levels. The idea is to familiarise professionals with SASB standards and metrics (be it corporate professionals, accountants, investors), including how to integrate sustainability and ESG factors in day-to-day decision-making; corporate management; investment decision-making; and analysis of corporate reports.
We've launched exam number one. I'm a level one test taker myself. I luckily passed. And then we are launching number two at the end of the summer. That completes the credential. The curriculum was developed with a lot of input from subject matter experts.
TA: SASB is a relatively young organisation. What's next? Where's SASB going?
Collins: Our big focus now for the next 18-month period is to take our standards from what we call provisional and make them into the SASB code, or codify them. Each SASB sector analyst will spend the next year doing outreach to test the actual standards, and see if they can be improved and strengthened, so really trying to engage with anybody who is using them.
Ultimately it will take the format of a SASB code in 2017-18, which will be adopted by an independent governing body. That's certainly another work stream we are setting now.
SASB has had a huge amount of engagement, with more than a thousand people in our working groups.
We're going to set up an independent governance body that will have voting rights on the standards to approve the SASB standards. So I think this is going to be a huge shift for us in terms of bringing more transparency and better serve the market.
TA: When is this happening?
Collins: We have put out a concept paper for public comment until the end of July about what this will look like: rules of procedure, who comprises the body, how voting takes place. Then probably a year from July we will form that body and that would start the process of actually moving the standard from provisional to final.
SASB would still be the organisation and then the Standards Council would be the voting body. We want to be transparent. Robert Herz, former FASB chairman, is on our board of directors and he headed the committee that designed this process, so we looked a lot at existing accounting bodies to think about how we should govern ourselves.
But the long-term goal remains the same. We want to see SASB information integrated into SEC filings. The SEC released a voluminous 300-page document revisiting Regulation S-K, which is the body of rules that governs the 10K. There's a section, 15 pages, devoted to sustainability. There were some good questions on whether we should start to regulate this.