By Mike Whitmire*
The workforce today is dominated by the millennial generation. There are more than 80 million people who were born between 1982 and 1993 in the US alone, and they now make up one third of the overall workforce.
Common opinion suggests that millennial turnover rate is spinning out of control. There are thousands of articles, panels and discussions on how to manage and retain this generation; how to make them feel empowered in the workplace and how to foster loyalty in order to increase tenure.
When you consider that employee turnover costs can range from 20% of the annual compensation of a mid-level executive, to over 200% for highly trained team member, it's no surprise that people are concerned.
However, with the millennial cohort being such a key part of the workforce, it's worth digging into the data in order to find out if millennials really are as flaky as they seem. Are they really disloyal? Will your next millennial hire only last a few months? And if not, we need to figure out what is driving this perception that your millennial employees are all about to quit.
Are millennials really a risky hire?
All this worry about the increasing millennial turnover rate is particularly concerning for those of us in accounting, because we work in a knowledge profession. A firm's success depends on its ability to retain its most skilled employees. Turnover is significantly detrimental due to the high volume of cyclical tasks and unique processes that must be unlearned and relearned throughout each switch.
How well do you
really

know your competitors?

Access the most comprehensive Company Profiles on the market, powered by GlobalData. Save hours of research. Gain competitive edge.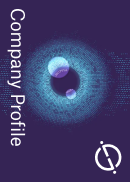 Company Profile – free sample
Thank you!
Your download email will arrive shortly
Not ready to buy yet? Download a free sample
We are confident about the unique quality of our Company Profiles. However, we want you to make the most beneficial decision for your business, so we offer a free sample that you can download by submitting the below form
By GlobalData
To further aggravate the situation, the accounting department is often the last in line for budget allocations. This results in a lack of collaborative technology, which would otherwise aid the kind of process transparency that makes it easy for new hires to pick up where other employees left off.
Nevertheless, when we investigated the data published by the Bureau of Labor, the results in fact countered the common opinion that the turnover rate of millennials is spinning out control.
Firstly, the report shows the average tenure is relatively unchanged across the millennial, Generation Y and Generation X over the past 10 years. For Generation X employees (age from 45 to 54), the average tenure has actually increased by 2.5% over the past 10 years (from 7.7 to 7.9 years). For millennial employees (age 25-34), average tenure has also increased by 3.4% over the past 10 years (from 2.9 to 3.0 years)
Obviously, the average tenure is lower for millennial employees, since they are generally in entry-level positions that aren't meant to extend beyond just a few years. According to the numbers, all the hype about the growing need to focus your efforts on retaining millennials in order to counteract the allegedly growing turnover rate is essentially unfounded.
Pay attention to turnover cost instead of rate
The trend that did emerge, however, is that the average annual turnover cost (cost, not rate) is increasing among millennials. The reason for this is not due to more turnover, but due to a disproportionate increase in millennial salaries. Higher salaries mean higher turnover costs.
Take the following example, also from the Bureau of Labor, for the accounting industry:
In just the past 2 years, the average salary in accounting for millennials increased by 12.3%.
In the past 2 years, average salary in accounting has increased by just 5.3% for Generation X and 3.4% for Generation Y.
In the past 2 years, the average cost of turnover for millennials has increased by 8% more than Gen X and Y — but the reason for the trend is higher salaries, not a growing turnover rate.
So why are accounting salaries for millennials increasing?
Firstly, the perception of millennial disloyalty is causing workplaces to take extra precautions. The hype around decreasing millennial tenure can contribute to a perception that employers need to provide additional salary benefits in order to keep them around. When these employees inevitably leave, it costs more to replace them.
On the other hand, millennial salaries took a big hit during the backlash of the economy crash in 2008. The increase may simply be an adjustment for that dip and bringing it back up to market standards.
Then, there has been an increase in businesses interested in IPOs. Seeing as it's necessary to have an accountant with experience, more qualified accountants are being poached from the Big Four. This is a tempting proposition for many, as they know that they'll be going into a situation where they'll be paid considerably more.
Let's stop blaming the next generation
The perception that millennials are entitled and a risky hire is rooted in an age-old suspicion of the younger generation. As Aristotle said in his Rhetoric, Book II, around the year 330 BC:
"They have not yet been humbled by life or learnt its necessary limitations; moreover, their hopeful disposition makes them think themselves equal to great things — and that means having exalted notions. They think they know everything, and are always quite sure about it."
As wise as Aristotle was, we can probably put his assertions down to crankiness. Let's not stress over higher turnover rates, because the truth is–millennials are no worse than any other generation before them.
While we have established that millennials are not to blame, we still have the expensive issue of turnover to consider. So what can we do?
By increasing accounting department budgets, we can implement knowledge sharing platforms, which improve the onboarding process, reduce the risk of knowledge-loss, and ultimately lower turnover costs.
To address the issue that many younger millennials are in entry-level positions, and leave for greener pastures after only a couple of years, we need to provide a clearer career path. By providing new hires with a clear series of objectives, and a trajectory that they are excited by, they are more likely to stick around.
We need to accept the younger generations for who they are, move with the times and appeal to the fastest growing portion of the job market. If we don't, we'll all be old and gray before our time.
*Mike Whitmire is the CEO of LA-based start-up FloQast