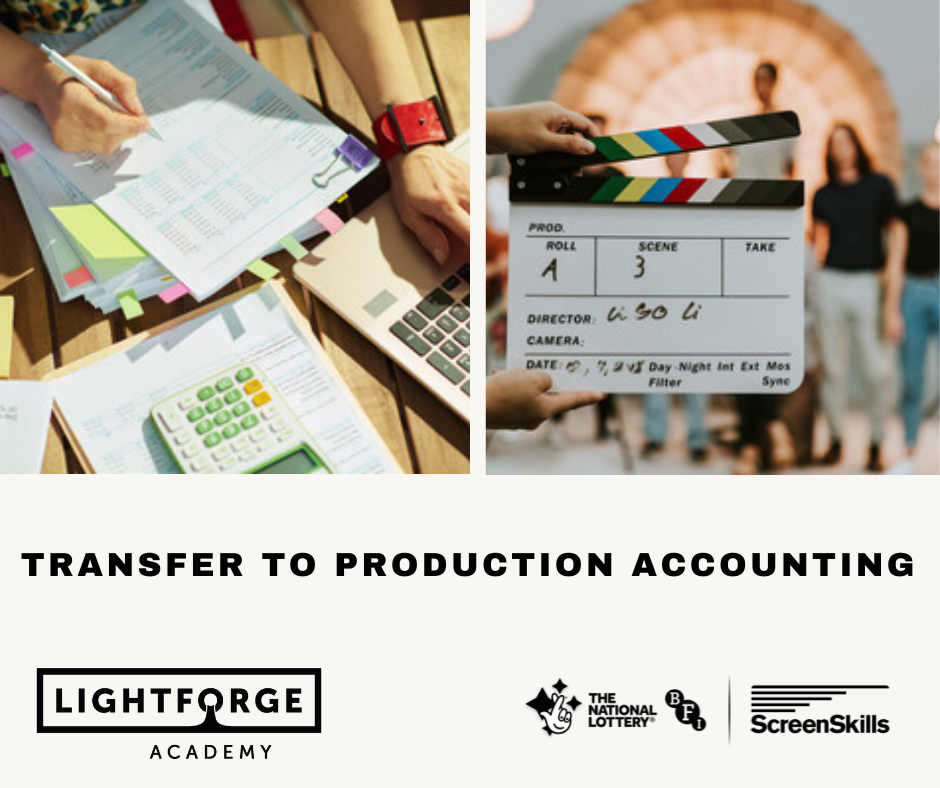 Whilst it might sound a bold claim, it's one made by experienced Film Financial Controller Carmen Rosa.
Carmen works as a Production Accountant, overseeing and directing the financial management of feature films and High-End Television projects. Prior to moving into her role, she spent time working in corporate Accounting and transferred her skills to a different output and hasn't looked back.
The role of Production Accountant on a film or TV set is paramount; the Producer's right hand, they are responsible for the budgeting, reporting and management of the entire project. Sometimes controlling more than £200 million to be spent in a short space of time as film shoots generally last between 8-12 months with a team of creatives numbering in the hundreds. Managing finances across such a large and diverse team of people and skills involves the usual accounting challenges of Payroll, Expense & Petty Cash Management, Tracking and Reporting – but at pace
… and dynamic experienced accountants are in short supply.
Most work on a freelance basis, managing a project from pre-production to delivery and every job is different with its own unique set up and challenges. Whether working on a TV series, a low or high budget feature film, across different genres from Drama to comedy through to factual and unscripted each have different challenges which means you are constantly learning. Similarly, different Production teams have different approaches and the large production companies all work in different ways. This means there is no one set template and gives the Production Accountant an amount of freedom not found in other financial roles or industries. In fact, the smaller the project the larger your potential range of experience.
Typically, transferrers find there is a steep learning curve around the business and practicalities of filmmaking but once that's learnt the career is rewarding, varied and interesting.
A film set is a meritocracy and even for people with recognised Accountancy qualifications it can take up to 5 years to reach Production Accountant level due to needing some specific production industry knowledge and experience.
For this reason, transferrers might – on the first couple of projects find themselves managed by someone younger – who left school earlier and worked their way up in film finance. These are the people to learn from – they have acquired a wealth of on-the-job knowledge to be gleaned; and they'll be only too happy to share it. Whilst it might also mean taking on a more junior role, and potentially a lower salary for a while there is much job satisfaction along the way; with fun, travel for those who want it, a sense of achievement and a strong team ethic that develops into lifelong friendships. Attitude remains key, if you are up for anything, willing to learn and put in a huge amount of effort you will thrive; working on wide ranging projects for periods of time that free you up for free time in between.
The shortage of skilled Accountancy people is something the industry is desperately trying to solve. The training organisation ScreenSkills has teamed up with LightForge Academy to deliver a dedicated 'Transfer to Production Accounting' course starting on December 1st, 2022, with a second cohort taking place in January.
The course is developed and run by industry professionals with experienced Financial Controller, Maryllis Gonzalez aka MG taking the lead between actual Production Accounting work. She recently worked on Nowhere (Film – Netflix Original) and Essex Serpent (TV – Apple Studios). MG covers everything you need to know about applying your hard-earned skills to this exciting, challenging and rewarding industry. She summarises her time in the industry as; 'a period of true excitement, growth and challenge, where I've made lifelong friends, developed a rewarding career and used financial management to help bring some amazing creative projects to the screen.'
To register or for more information visit – https://lnkd.in/eV3-8dEZ