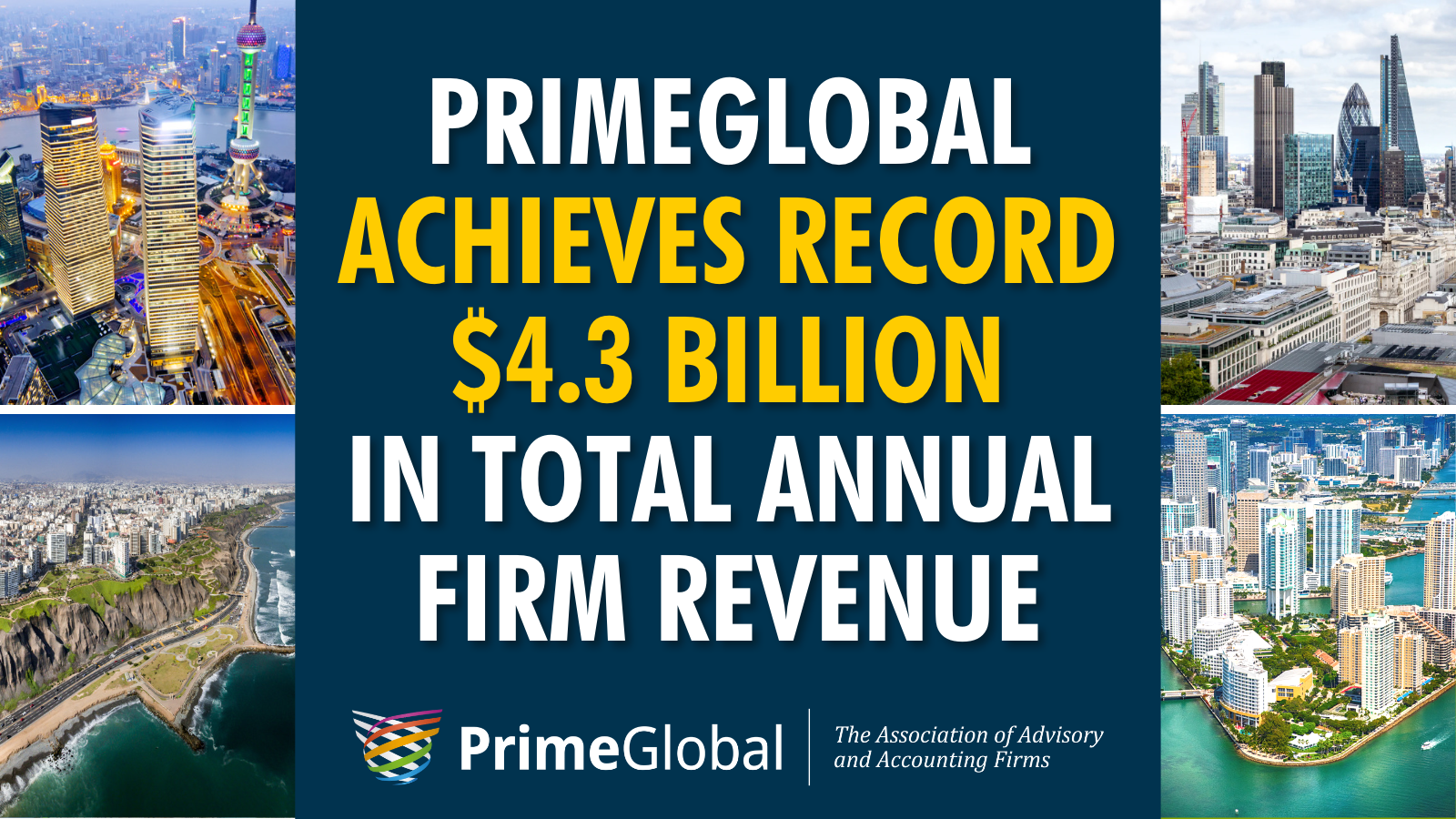 PrimeGlobal has reported $4.3bn (£3.38bn) in total annual firm revenue, a significant milestone for the association by taking it above $4bn for the year 2022/23. PrimeGlobal's performance and initiatives were acknowledged when it was awarded 'Association of the Year' at the International Accounting Bulletin Awards in 2022.
Last year proved to be an exceptionally busy one for PrimeGlobal with some major projects and initiatives. These included the launch of an exclusive member-only platform My PrimeGlobal for all levels of professionals from member firms, a B Corp Workbook, and an Annual Impact Report, prepared in the style of an Environmental Social and Governance (ESG) report.
PrimeGlobal has achieved a 16% increase in office numbers, now boasting an impressive 1,095 locations in 112 countries. This achievement firmly establishes PrimeGlobal as the top association worldwide in terms of diverse reach and geographically widespread coverage.
Key highlights include:
US$4.3 billion in total annual firm revenue
The total number of professional staff across all regions grew significantly, up 25% to 27,608.
311 member firms across 112 countries worldwide – a record for the association
The number of offices worldwide increased to an impressive 1095
Strong growth in total revenue in Latin America (33%), Asia Pacific (15%) and North America (14%)
Commenting on this, PrimeGlobal CEO, Steve Heathcote, said: "Our member firms are needed more than ever to provide leadership to support their clients through rapid change.
"To do this, they need to anticipate and shape the future. It has been highly satisfying to see our members connect, share, and engage over the last year to ensure they learn from each other and collaborate to build on each other's strengths.
"The results are clear to see – our members are growing and most importantly they are even better placed to support clients with their needs anywhere in the world. Our community is growing sustainably – with a focus on doing the right thing to the best possible standard."