The Accountant
(1884)
THE Bankruptcy Act, 1869.—In the County
Court of Devonshire, holden at Exeter. A third Dividend of 2s. in
the pound (making with Dividends, 10s. in the Pound, has been
declared in the matter of proceedings for liquidation by
arrangement or composition with creditors, instituted by JOHN
BARRETT COLLYNS, of Dulverton, in the county of Somerset. Surgeon
and Apothecary, and will be paid by me, at the offices of Messrs.
Haydon and Sloley, Chartered Accountant, 21 and 21A, New
City-chambers, 121, Bishopsgate- street Within in the city of
London, on and after Monday, the 25th day of February, 1881,
between the hours of eleven and three. — Dated this 7th day of
February, 1884.
FLAXMAN HAYDON, Trustee.
THE BANKRUPTCY ACT, 1883.

SECURITY on Behalf of Special Managers and Trustees, as required by
the General Rules under the Bankruptcy Act, 1883, is given by the
LONDON GUARANTEE and ACCIDENT COMPANY (LIMITED), in approved cases,
at the following rates of premium:—
For Guarantees in separate matters 10s per cent.
For General Bonds, as contemplated in clause 2 of section
No. 253 of General Orders, from 25s per cent.
Forms of proposal and all the information may be obtained at the
Chief Office, 10 Moorgate-street, E.C.
E.G. LAUGHTON ANDERSON, Secretary.
Will be Published Early in March.
THE CHARTERED ACCOUNTANTS EXAMINATION GUIDE.
A student's help to Self-Preparation for the Intermediate and Final
Examinations,
How well do you
really

know your competitors?

Access the most comprehensive Company Profiles on the market, powered by GlobalData. Save hours of research. Gain competitive edge.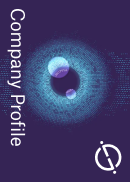 Company Profile – free sample
Thank you!
Your download email will arrive shortly
Not ready to buy yet? Download a free sample
We are confident about the unique quality of our Company Profiles. However, we want you to make the most beneficial decision for your business, so we offer a free sample that you can download by submitting the below form
By GlobalData
By GEORGE PEPLER NORTON, C.A. (Armitage, Clough & Co.,
Huddersfield and London.) Prize Winner, Final Examination, June
1883
This work will contain:—(1) about 500 questions on the subjects set
for the above examinations, with references, showing where to find
the answers, and dealing with all those points requiring a
Students' special attention.
(2) A large number of suggestions and hints on important
subjects,
pointing out to Students what to study and what to
avoid.
(3) Translations of legal words and phrases.
The whole approved by the various authors, whose works have
been quoted.
Price to subscribers, 7s. 6d. After publication, 10s. 6d.
Printed by GEE & Co., at 7, Worship Street, E.C., and published
by them, at St. Stephen's Chambers, Telegraph Street, E.C.
ESTABLISHED 1851.
BIRKBECK BANK.—
Southampton Buildings, Chancery Lane.
Current Accounts opened according to the usual practice of other
bankers, and Interest allowed on the minimum monthly balances when
not drawn below £25. No commission charged for keeping
Accounts.
The Bank undertakes for its Customers, free of charge, the custody
of Deeds, Writings, and other Securities and valuables; the
collection of Bills of Exchange, Dividends and coupons; and the
purchase and sale of Stocks and Shares.
Letters of Credit and Circular Notes issued.
A pamphlet, with full particulars, on application.
FRANCIS RAVENSCROFT, Manager.
1st March, 1880.
The Birkbeck Building Society's Annual Receipts exceed Four
Millions.
The Accountant.
February 23, 1884.
DEEDS OF ASSIGNMENT.
We drew attention last week to Deeds of Assignment, and in doing
so, we had regard to the interest of creditors as well as
accountants. The deed of assignment, advertised in another column,
will, on first impression, appear more lengthy than is needed, but
as it compasses all the advantages to creditors which would accrue
if their debtor became bankrupt, excepting the discharge, which
they, instead of the court, can give, we do not think it will be
open to much objection. In fact where an assignment is made, it is
better in the interest of creditors to have the most comprehensive
powers, and these, as will be seen, are taken under the deed.
It is not expected until the new Act has had a fair trial, that
deeds will, as a rule, be resorted to, but the trial, we have
reason to think, will be of short duration. The formality, personal
requirements from creditors, inordinate expense, with many absurd
requirements of the new Act will soon disgust the general
public.
We profess no politics, but wish to uphold the rights of the
profession we represent. The deed we suggest is an assignment
which, of course, is an act of bankruptcy if signed by the debtor;
and therefore until the creditors as a body assent, he must
withhold his signature, but it will be no insuperable difficulty in
an honest case to pacify a dissentient creditor, and, assuming the
debtor wishes to offer a composition, what is easier when the
debtor signs the deed of assignment, than to sell the estate to him
for a fair equivalent, such as the creditors approve. As already
said, we have no objection to Mr. Chamberlain's department dealing
with all dishonest failures, but those of an opposite character we
think, can be satisfactorily dealt with outside the Board of
Trade.
BANK AUDITING.
Much has been lately said on this subject, and auditors have been
blamed by many people where frauds have been perpetrated on banks
as though these occurrences arose from neglect or inefficient
fulfilment of their duties; but before condemning a useful, and in
many cases thoroughly in efficient and painstaking, body of men,
people should make themselves fully acquainted with the actual
position and duties of auditors as at present defined by Act of
Parliament.
At the present time the position of an auditor is most
unsatisfactory and even anomalous, he is supposed to be elected by
the shareholders to protect their interest even against the
directors, but he is practically the nominee of the directors, and
should he seem to the latter needlessly searching in his inquiries
some other person is nominated at the next general meeting, and in
ninety-nine cases out of a hundred elected, whilst the unfortunate
man who tried to do his duty incurs a certain amount of odium which
is prejudicial to him in his future career. The world at large not
knowing the actual reason why he was superseded put it down to
incapacity or neglect.
In the next place his duties, as defined by the Act of Parliament,
merely require him to see that the books are correctly kept, and
that balances as shown in the balance sheet agree with those in the
books; consequently, although the books might show there was a
large balance of cash in hand, he is under no sort of obligation to
see that the figures tally with the amount in the bank coffers; if
the books stated there were hundreds of thousands of pounds
invested in securities that did not exist, that fact would not
necessarily come within his province.
Again, the amount of remuneration paid to an auditor is in many
cases so small that, even if willing to make his investigation more
complete and searching, he could not, in justice to himself as a
business man, devote the time needed to carry out his researches
into the affairs of the bank.