Richard Petty, a Hong Kong-based professor of accounting and
finance, has been elected as the new president of CPA
Australia…
• The US Center for Audit Quality has launched
an online tool to help member firms deal with audit implications
arising out of the current economic environment…
• The Institute of Chartered Accountants of
India (ICAI) is establishing a women's steering group to
work towards empowering female members of the accountancy
profession…
Asia-Pacific
• Richard Petty, a Hong Kong-based professor
of accounting and finance, has been elected as the new president of
CPA Australia. Petty will succeed Alex Malley when
his term ends in April. Petty is a professor and associate dean at
the Macquarie Graduate School of Management as well as chairman of
an investment company. He is the current CPA Australia deputy
president and will become the institute's first president
to be based outside of Australia. At 38, he is also the youngest
president.
How well do you
really

know your competitors?

Access the most comprehensive Company Profiles on the market, powered by GlobalData. Save hours of research. Gain competitive edge.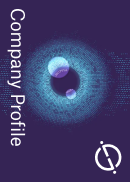 Company Profile – free sample
Thank you!
Your download email will arrive shortly
Not ready to buy yet? Download a free sample
We are confident about the unique quality of our Company Profiles. However, we want you to make the most beneficial decision for your business, so we offer a free sample that you can download by submitting the below form
By GlobalData
• The Australian Accounting
Professional & Ethical Standards Board (APESB) is
seeking comments on an amendment to the standard that governs
quality control practices in Australian accounting firms. Exposure
draft 01/09 APES 320 Quality Control for Firms would replace the
existing APES 320 and bring Australia in line with international
standards. Changes include minor amendments to topics such as
leadership responsibilities for quality within the firm, relevant
ethical requirements, human resources, and acceptance and
continuance of engagements and engagement performance.
• The Indonesian Institute of
Accountants has formally announced it will fully converge
Indonesian GAAP with IFRS by 1 January 2012. The
Accountant reported in November that Indonesian regulators had
embarked on a programme that intended to see full IFRS adoption by
2012.
• BDO McCabe Lo director Johnson Kong has been
elected president of the Hong Kong Institute of Accredited
Accounting Technicians. The institute was founded in 1988
and is a subsidiary of the Hong Kong Institute of Certified Public
Accountants. It has more than 9,000 student members and a
reciprocal agreement with the UK Association of Accounting
Technicians.
• Members of listed companies' audit
committees should have more knowledge on accounting and finance,
according to the Institute of Certified Public Accountants
of Singapore (ICPAS). A survey of 500 companies,
commissioned by the institute, found that only 14 percent of audit
committee members were formally trained in accountancy and finance
and just 26 percent had accountancy and finance as their major
full-time experience.
• Three individuals named as honorary members
of CPA Australia represent ideal role models for
the institute's young members, according to CPA Australia president
Alex Malley. Banking group CIMB Group chief executive Dato' Sri
Nazir Razak, investment holding company AmcorpGroup Berhad
executive chairman Tan Sri Dato' Azman Hashim and Malaysian
Accountant General Dato' Mohd Salleh Mahmud were all recognised for
their contribution to the finance, accounting and business
profession in Malaysia.
• Michael Carmody is the new chief executive
of the National Institute of Accountants in
Australia (NIA). Carmody was formerly chief executive of
personal training accreditation organisation RABQSA International.
He succeeds Roger Cotton, who NIA president Greg Dennis said has
overseen a transformation of the organisation in almost eight years
at the helm.
"Under Roger's leadership, member numbers have
increased by 44 percent, non-subscription revenue has increased by
217 percent and the organisation's equity is up by 117 percent,"
Dennis said.
North America, Latin America
• US Securities and Exchange
Commission (SEC) chairman Mary Schapiro wants to use $17
million of unspent SEC funds to prevent the agency from making
staff cuts during the current financial crisis.
The SEC budget for 2009, which was authorised
by the previous administration, was recently disclosed as $943
million, an increase of only 1 percent from 2008.
In her testimony to the House Appropriations
subcommittee on Financial Services and General Government, Schapiro
said the current budget of $943 million would have resulted in a
cut of nearly 100 staff.
• Accounting rules and regulatory policies
must be reviewed to ensure they do not induce excessive
procyclicality, according to US Federal Reserve chairman Ben
Bernanke.
"The ongoing move by those who set accounting
standards toward requirements for improved disclosure and greater
transparency is a positive development that deserves full support,"
he said.
"However, determining appropriate valuation
methods for illiquid or idiosyncratic assets can be very difficult,
to put it mildly. Similarly, there is considerable uncertainty
regarding the appropriate levels of loan loss reserves over the
cycle."
• The US Center for Audit
Quality has launched an online tool to help member firms
deal with audit implications arising out of the current economic
environment. Auditing in a Changing Economy tackles issues
including fair value measurement, internal control over financial
reporting, accounting for estimates, impairment and
disclosures.
• The US Institute of Management
Accountants has issued a collection of IFRS education
resources to help management accountants perform their jobs during
convergence of US GAAP with IFRS. The resources include an online
self-study course, Embracing IFRS: A Background Primer and a
special webinar series, Inside IFRS.
• The American Institute of Certified
Public Accountants has appointed four new members to its
Auditing Standards Board. The new members are Mayer Hoffman
national director of professional standards Ernest Baugh, Wilson
Price director of accounting and auditing Thomas Ratcliffe,
Creighton University chair of accounting Mark Taylor and Grant
Thornton partner Phil Wedemeyer.
• The US-based Committee of Sponsoring
Organizations of the Treadway Commission (COSO) has
published guidance on monitoring internal control systems. The
guide was developed by COSO and Grant Thornton in the US and
Canada.
The US Bureau of Labor Statistics has reported
a drop of 4 percent cent in employment across the accounting and
bookkeeping industry over the past year to 920,800 people. Between
January 2009 and February 2009 employment in this sector dropped by
2,400 people.
Europe
• Claude Cazes has been elected as president
of the Compagnie Nationale des Commissaires aux
comptes (CNCC). The CNCC is responsible for statutory
audits in France and is under the authority of the Ministry of
Justice.
Cazes was elected last month and succeeds
Vincent Baillot who has held the presidency since 2005.
The CNCC has also named its new board,
including three vice-presidents Francine Bobet, Denis Lesprit and
Antoine Mercier. Other board members include Angel Bricola,
Dominica Lévêque, Yves Nicolas, René-Charles Perrot, Paul
Prud'homme and Frédéric Rogier.
• Andrew Hubbard will become the new president
of the Chartered Institute of Taxation (CIOT)
following its AGM in May. Hubbard, currently the deputy president,
takes over from Nick Goulding.
Hubbard is the national tax policy director at
the UK firm Tenon, where he specialises in the taxation of
entrepreneurial businesses and their proprietors. He is a past
president of the Association of Taxation Technicians and in 2006
won the LexisNexis Butterworths Tax Writer of the Year award.
Vincent Oratore, currently CIOT
vice-president, will become deputy president and Anthony Thomas
will take on the position of vice-president at the UK body.
• The European Financial Reporting
Advisory Group (EFRAG) governance and nominating committee
is calling for candidates for the new EFRAG supervisory board.
Candidates should include senior figures
interested in the global development of financial reporting, with
an appropriate balance of professional backgrounds, including
users, preparers and accountants.
The deadline for applications is 20 April
2009.
• The UK Auditing Practices
Board (APB) is seeking comments on amendments to Ethical
Standards for Auditors. The proposed amendments include changes to
the rotation period for audit engagement partners on listed company
audits and remuneration and evaluation policies for key partners
involved in audits.
There are also changes to the provision of
non-audit services relating to securitisation and restructuring,
the provision of direct assistance to the audit team by internal
auditors and the definition of an audited entity's affiliate.
Comments are due by 15 June 2009.
• The UK Financial Reporting
Council has published an update on assessing going concern
for directors of smaller companies. The Financial Reporting
Standards for Small Companies requires companies to assess whether
the use of the going concern basis is appropriate and to make
disclosures of uncertainties.
• More than half of Spanish executives said
the new General Accounting Plan (Nuevo Plan General Contable – PGC)
has come at a cost to companies, a recent KPMG survey found.
The survey of 494 Spanish executives revealed
76 percent of companies needed external support to adapt to the new
rules. Forty-six percent of business executives also admitted to a
lack information on the tax implications of the PGC.
Some of the key changes in the accounting
plan, which came into force on 1 January 2008, include the adoption
of IFRS and the move towards fair value accounting from what was
previously historical cost.
Businesses said they felt well informed on
transition rules, information requirements, intra group
transactions and financial instruments.
However, 50 percent of respondents said they
were not informed enough on business combinations.
Africa, Middle East, South Asia
• The Institute of Chartered
Accountants of India (ICAI) is establishing a women's
steering group to work towards empowering female members of the
accountancy profession. The steering committee will help educate
female CAs on how to successfully integrate their personal and
professional lives.
It will also establish strategies, priorities,
policies and programmes for the welfare, development and
empowerment of women and work towards removing any gender bias
within the profession by profiling female CAs as equally versatile
and competent professionals.
In recent years the institute has experienced
an increasing number of female students.
It is also finding they perform better in
exams than their male counterparts.
In exams held in December last year, the pass
rate for females was 42 percent compared with 37 percent for
males.
Fifteen percent of the institute's 150,000
members are women, while 40 percent of students are women.
• The Saudi Organization for Certified
Public Accountants' (SOCPA) Saudi-international accounting
conference, to be held in Riyadh this month, will have the theme
'accounting and investment: support and development'.
The conference aims to highlight the
significant role the accounting and auditing profession plays in
serving the national economy, supporting and protecting investments
and providing relevant information that satisfies the needs of
financial statements' users.
• The ICAI has issued two new
audit standards. The revised SA 500 Audit Evidence and SA 720 The
Auditor's Responsibility in Relation to Other Information in
Documents Containing Audited Financial Statements are both based on
international equivalents.
The revised SA 500 contains greater guidance
for auditors on aspects of audit evidence such as what constitutes
appropriate evidence and how to respond in the case of
inconsistencies. It is effective for audits of all financial
statements for periods beginning on or after 1 April 2009.
SA 720 is the first standard of its kind to be
issued by the Indian institute and requires the auditor to read
non-financial information found in annual reports, such as
management and directors reports, to identify any material
inconsistencies vis á vis the audited financial
statements.
It is effective for audits of all financial
statements for periods beginning on or after 1 April 2010.