Asia-Pacific
• Standard setters from countries in the
Asia-Oceania region have formed the Asian-Oceanian
Standards Setters Group (AOSSG). Countries including
Brunei, China, Indonesia, Japan, Korea, Malaysia, New Zealand,
Singapore, Hong Kong, Macau and Australia now have a platform to
discuss common issues in the bid to create a single global
accounting language. In the past, most discussion of IFRS has been
between the US and Europe. The IASB said the group was one of the
most important recent developments in the efforts to create a
single global accounting language.
• The Australian Securities and
Investment Commission (ASIC) has appointed Doug Niven as
the senior executive leader of the accountants and auditors team.
The role encompasses the position of chief accountant under the
commission's previous structure.
Niven was previously ASIC's deputy chief
accountant. In that role he oversaw the development of financial
reporting and audit policy. He had a major role in ASIC's financial
reporting surveillance programme. Before joining ASIC in 1998,
Niven worked at Deloitte for 15 years where he managed audits and
was national technical manager. Niven currently represents ASIC on
the International Organization of Securities Commissions' standing
committee for multinational disclosure and accounting, and the
International Forum of Independent Audit Regulators.
• The Accounting Standards Board of
Japan (ASBJ) is seeking comments on proposed improvements
to the accounting for financial instruments. The discussion paper
forms part of the ASBJ's project to revise the existing Japanese
GAAP for financial instruments so it comes more into line with
IFRS.
How well do you
really

know your competitors?

Access the most comprehensive Company Profiles on the market, powered by GlobalData. Save hours of research. Gain competitive edge.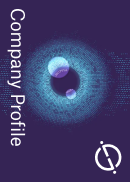 Company Profile – free sample
Thank you!
Your download email will arrive shortly
Not ready to buy yet? Download a free sample
We are confident about the unique quality of our Company Profiles. However, we want you to make the most beneficial decision for your business, so we offer a free sample that you can download by submitting the below form
By GlobalData
• The Malaysian Institute of
Accountants has released guidance on the application of
International Standards on Auditing in Malaysia. The manual is
aimed particularly at SMEs and the institute hopes it will help
promote the consistent application of the auditing standards and
improve the overall quality of the financial statements SMEs file
with the authorities.
• Singapore will fully converge Singapore
Financial Reporting Standards (SFRS) with IFRS by 2012. The
country's Minister of Finance, Tharman Shanmugaratnam, said local
companies have been substantially "IFRS-ready" and "IFRS-compliant"
for a number of years. Since 2002, Singapore has embarked on a
strategy of closely modelling SFRS on IFRS – deviating from IFRS
only in very specific and exceptional instances. Shanmugaratnam
said the decision to align the standards would further reinforce
Singapore's role as an international business and financial
hub.
• The Accounting Professional and
Ethical Standards Board is launching an Australian
standard to clarify the role of external accountants on corporate
due diligence committees. APES 350 Participation by Members in
Public Practice in Due Diligence Committees will give greater
guidance when external accountants are providing professional
services to clients in connection with these committees.
The Auditing and Assurance Standards
Board and the Australian Institute of Company Directors
have issued guidance to assist company directors in addressing
going concern assessment plans and auditor feedback. The guide aims
to distinguish between insolvency and going concern.

North America, Latin America
• Joseph St Denis is the new director of
research and analysis at the US Public Company Accounting
Oversight Board (PCAOB). St Denis will oversee the office
of research and analysis, which is responsible for identifying and
evaluating emerging audit and accounting matters that may present
elevated risk of audit failure. St Denis joined the PCAOB in 2004
and was an original staff member in the office of research and
analysis. He left briefly in 2006 to move to the private sector and
returned to the board in 2007 as an associate director in the
division of enforcement and investigations. Before joining the
PCAOB, St Denis served five years as an assistant chief accountant
in the division of enforcement at the Securities and Exchange
Commission. He began his career at Coopers and Lybrand, now part of
PricewaterhouseCoopers.
• The American Institute of Certified
Public Accountants has revised its Certified Information
Technology Professional (CITP) credential. The CITP credential was
launched in 2000 and recognises accounting professionals who
combine IT expertise with the skill set of a CPA. The revised
credential will concentrate on IT expertise relating to audit,
attest services and financial data components, and analysis and
reporting. AICPA said that it made the changes to the credential as
a result of the dramatic changes to the environment in which CPAs
work since the credential was created.
• The Canadian Accounting Standards
Board is seeking comments on proposed amendments to its
financial instruments recognition and measurement standard in order
to converge with international standards. Presently, Section 3855
of the standard includes two models for impairment of debt
financial instruments. The standard setter's amendments would
change the categories into which debt instruments are required and
permitted to be classified.
• The Institute of Chartered
Accountants of Barbados (ICAB) has named Reginald Farley
as its first executive director. Farley, a former government
minister, said he was committed to increasing services to ICAB's
members, raising the profile of the accounting profession in
Barbados and strengthening the institutional capacity of ICAB,
among other objectives.
• The US Financial Accounting
Standards Board (FASB) has released two new standards that
change the way entities account for securitisations and
special-purpose entities. FAS 166 revises FAS 140 Accounting for
Transfers and Servicing of Financial Assets and Extinguishments of
Liabilities. It eliminates the concept of a qualifying
special-purpose entity, changes the requirements for derecognising
financial assets and requires additional disclosures. FAS 167
revises FASB Interpretation 46(R) Consolidation of Variable
Interest Entities. It changes how a company determines when an
entity that is insufficiently capitalised or is not controlled
through voting should be consolidated. The American Bankers
Association is not happy with the changes and has said it is
reviewing the rules to determine the full impact.
Europe
• The members of the new supervisory board of
the European Financial Reporting Advisory Group
have been named. The 13 members represent the banking, business and
professional services communities.
Accounting industry representatives include:
Hans van Damme, the president of the Federation of European
Accountants (Fédération des Experts Comptables Européens – FEE) and
a partner at KPMG Netherlands; Jens Røder, a former International
Accounting Standards Committee Foundation trustee, partner at
PricewaterhouseCoopers Denmark and former FEE President; and John
Kellas, the former chairman of the International Audit and
Assurance Standards Board, a former KPMG partner and a member of
the UK Professional Oversight Board.
The chairman and three public policy members
are still to be appointed.
• The Institute of Internal Auditors –
UK and Ireland has appointed Ian Peters to succeed Gail
Easterbrook as chief executive. Peters was previously director of
external affairs at the Engineering Employers Federation and before
that deputy director general of the British Chambers of Commerce.
The IIA has around 8,500 members in the UK and Ireland, part of a
global membership of 160,000 internal auditors in 165
countries.
• The UK Financial Reporting
Council (FRC) has issued a discussion paper on corporate
reporting, including five key action areas aimed at reducing
reporting complexity. The paper, entitled Louder than Words:
Principles and actions for making corporate reports less complex
and more relevant, seeks to address growing concerns about the
complexity of corporate reporting.
The five areas for action include
investigating whether cash flow and net debt reporting could be
better aligned with user needs; investigating whether there are
ways to reduce the reporting burden for wholly owned subsidiaries;
cut clutter by reducing immaterial information; overhaul the
process for creating disclosures; and improve usability of IFRS
through logical organisation and clearer articulation of the
desired outcomes for each standard.
• The UK Financial Services
Authority should resume its regular meetings with banking
auditors according to a recent report into the banking crisis. The
66-page report, Banking Supervision and Regulation,
produced by the House of Lord's Economic Affairs Committee
suggested restarting the meetings even when there are no obvious
problems within the banks.
The report supported mark-to-market
accounting, suggesting regulators should not abandon the accounting
model. It also said there was no evidence that bank auditors failed
in their statutory duty to make a going-concern judgement on their
clients.
• More stability in reporting standards and
improved comparability feature among issues users of financial
statements would like to see addressed, according to a report from
the European Financial Reporting Advisory
Group.
The report also found a need for simpler
presentations that highlight key data and key disclosures; better
disclosure of risk management information; more or better quality
prospective information; and more highlighting of trends in growth
and profitability.
• The UK Professional Oversight
Board (POB) has released guidance for audit firms that are
required to publish a statutory transparency report this year.
Firms that audit public interest entities in the EU are required to
produce a transparency report under Article 40 of the EC's Eighth
Directive, which came into effect for financial periods beginning
on or after 29 June 2008. The POB guidance is based on an analysis
of transparency reports published voluntarily by seven of the
largest UK audit firms last year. It indicates where the board
thought the reports fell short of the requirements for statutory
reports and drew out a number of specific points that it wants
firms to consider carefully in finalising their 2009 reports.
• The FRC has published an exposure draft of
updated going concern guidance for directors of UK companies. The
guidance provides a four step process for directors to assess the
ongoing viability of a business. The draft will replace the
existing guidance for directors of listed companies that was
published in 1994 and incorporates going concern material published
in recent months. It is intended to be relevant to the directors of
all sizes of UK companies.
Africa, Middle East, South Asia
• The Institute of Chartered
Accountants of India's (ICAI) women's steering group is
holding a conference where female CAs can share their achievements
and gain leadership skills. The institute hopes the event, called
Women – Taking the Lead, will "rally women leaders, community
leaders, visionaries, doctors and women from all walks of life in
the nation to share perspectives, experience transformation and
cultivate lasting legacies".
The institute established the steering group
in March to work towards empowering female members of the
accountancy profession. Just 15 percent of ICAI members are female
but there are an increasing number of female students (40 percent).
Female students are also performing better in exams than their male
counterparts. In exams held in December last year, the pass rate
for females was 42 percent compared with 37 percent for males.
The conference will be held in New Delhi on 29
June.
• The Middle East accounting profession
continues to dazzle as new markets and rising oil prices look set
to keep regional growth rates among the highest in the world,
according to new research from International Accounting
Bulletin. The study found increasing oil prices are expected
to benefit most of the Gulf States, meaning mid-tier firms are
eagerly eyeing new countries, particularly Qatar, Yemen and even
Iraq, as they look to expand in 2009.
Middle Eastern accounting groups have not been
dramatically affected by the global downturn either. On average,
mid-tier networks grew revenue by 34 percent to combined fee income
of $271 million. Associations of independent firms increased fee
income by 35 percent to $158 million. A lack of transparency means
it is difficult to get confirmed information on the fee income and
growth rates of the Big Four in the Middle East.