• The Australian Financial Reporting Council has announced new
appointments to the Australian Accounting Standards
Board (AASB)…
• Ernst & Young South Africa has labelled
the transition to the Independent Regulatory Board for Auditors
(IRBA) a success…
• The UK Financial Reporting Review Panel
(FRRP) has published proposed amendments to its operating
procedures for public consultation…
• The Institute of Internal Auditors (IIA) has
teamed up with Deloitte US to develop a comprehensive set of
training seminars covering fraud control issues….
Asia-Pacific


• The
Australian Financial Reporting Council has announced new
appointments to the Australian Accounting Standards
Board (AASB) and the Auditing and Assurance
Standards Board (AUASB). The appointments to the AASB for
2008 are Mark Jenkin, a divisional head with the Department of
Defence; Robert Williams, a principal adviser with the New South
Wales Treasury's Office of Financial Management; Frank Palmer, the
director of the Macquarie Bank's corporate reporting group; and
Bruce Porter, a partner at Deloitte Australia. The appointments to
the AUASB are PricewaterhouseCoopers partner Valerie Clifford; WHK
Horwath divisional leader John Gavens; Deakin University professor
of accounting Christine Jubb; and ING Sydney head of corporate
audit services Jon Tyers.
• The Malaysian Institute of Accountants (MIA)
and the Companies Commission of Malaysia signed a memorandum of
understanding (MoU) to jointly uphold public interest and promote
good corporate governance. The MoU will enable accountants to
attend relevant training programmes organised at the commission's
training academy. MIA president Nik Yusoff said: "The education and
development opportunities that will be offered as a result of this
MoU will also go a long way in contributing towards the enhancement
of the nation's pool of human capital."
How well do you
really

know your competitors?

Access the most comprehensive Company Profiles on the market, powered by GlobalData. Save hours of research. Gain competitive edge.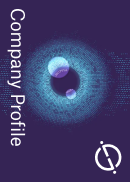 Company Profile – free sample
Thank you!
Your download email will arrive shortly
Not ready to buy yet? Download a free sample
We are confident about the unique quality of our Company Profiles. However, we want you to make the most beneficial decision for your business, so we offer a free sample that you can download by submitting the below form
By GlobalData
• Australia's auditor independence framework is operating
effectively and there are no changes required to the financial
regulatory framework for professional accounting firms, according
to three separate reports released by the country's
Financial Reporting Council. Firms are also
investing enough resources to ensure compliance with independence
and quality requirements, the reports stated. However, some small-
to medium-sized audit firms reviewed for the first time had not
taken a proactive approach to planning and implementing effective
policies, systems and processes to ensure compliance with
legislative requirements for audit independence.
• The New Zealand Institute of Chartered
Accountants (NZICA) has launched a consultation with its
members and other key stakeholders about the standards that apply
to professional accountants who provide financial and investment
advice. NZICA general manager for standards and quality assurance
Bruce Bennett said the institute is also providing feedback to the
New Zealand government on the Financial Service Providers
(Registration and Dispute Resolution) Bill and the Financial
Advisers Bill, and is also reviewing its quality assurance
processes for members who offer financial advice.
• The Australian National Institute of
Accountants (NIA) has called on the federal government to
consider a A$2,000 ($1,795) voucher training scheme to help female
accounting professionals update their skills and re-enter the work
force. NIA chief executive Roger Cotton said addressing the skills
shortage in the accountancy profession in Australia is an "economic
issue of fundamental importance".

Africa, Middle East, South Asia


• Ernst &
Young South Africa has labelled the transition to the
Independent Regulatory Board for Auditors (IRBA) a success but
warns that a suitable funding model for the body must now be
adopted. The IRBA began operations in early 2006 and is responsible
for setting auditing standards, disciplinary activities, and
setting education requirements of the profession. Recently, two
major regulators from other countries have said they wish to
evaluate the effectiveness of the IRBA. Mike Bourne, E&Y
professional practice director of audit, said it is important the
IRBA employs sufficiently talented staff and adopts a transparent
funding model.
• The Securities and Exchange Board of India
and French regulator Autorité des Marchés Financiers have announced
terms of co-operation and collaboration with a view to promoting
fair, efficient and transparent capital markets in India and
France. The collaboration between the two capital markets
authorities will include promoting mutual regulatory understanding
and exchange of information as well as an annual co-operation
programme.
• The Institute of Cost and Management Accountants of
Pakistan has asked members of its institute and other
stakeholders for comments on the exposure draft of the third
revised edition of its cost audit handbook. The handbook is
intended to provide detailed guidance to the members of the
institute in maintaining proper cost accounting records and
conducting cost audit in accordance with the Companies (Audit of
Cost Accounts) Rules, 1998. Comments must be received by 31 March
2008.
• The Tanzanian National Board of Accountants and
Auditors has announced the new members of its governing
board committees. Mussa Assad will be chairman of the executive
committee, Yona Killagane will be chairperson of both the audit and
technical services committees, and Dominicus Kasilo will be
chairperson of the education and publications committee. Their
positions commenced on 18 January 2008.
• The South African Institute of Chartered
Accountants has reported a 53 percent overall pass rate in
the Financial Management Part II of its qualifying examination. The
pass rate is a significant improvement on the previous year's 41
percent pass rate. The pass rate for first-timers increased to 63
percent from 51 percent last year. The proportion of passes among
the black African candidates has improved from 19 percent to 36
percent over the past year. According to the institute, the
majority of candidates are still following training inside public
practice as opposed to training outside the profession due to the
limited number of training opportunities externally.
• The total tax contribution of large companies in South Africa
is substantially more than the corporate tax that is disclosed in
their annual financial statements, according to a
PricewaterhouseCoopers South Africa (PwC) study.
For every rand of corporate tax paid by the 50 companies surveyed,
another 54 cents in other business taxes were also contributed. "A
multiplicity of taxes makes a country's tax system complex and
increases the compliance burden," explained PwC director
responsible for the Total Tax Contribution project Charles de
Wet.

Europe


• The UK
Financial Reporting Review Panel (FRRP) has
published proposed amendments to its operating procedures for
public consultation. The panel said there had been no substantial
change to the way the FRRP conducts its enquiries although seven
main amendments have been suggested, including setting out the way
in which the panel manages conflicts of interests when appointing a
panel group. The amendments are designed to maintain public
confidence by clarifying existing practices or introducing new
measures that lend additional transparency.
• CIMA Publishing, a collaborative partnership
between the Chartered Institute of Management Accountants (CIMA)
and publisher Elsevier, has launched its first online courses,
which are available to students worldwide. The web-based courses
provide online, interactive and on-demand training for students
hoping to gain CIMA qualifications. The first three courses include
P6 Business Strategy, P9 Financial Strategy and P3 Risk and Control
Strategy.
• Eighty percent of European SMEs are in favour of common
accounting standards, according to a survey conducted by Mazars in
association with the European Financial Reporting Advisory
Group. Respondents were evenly split as to whether the
standards should be optional or compulsory. Mazars said there were
two discernible groups of countries: Dutch, Italian and Spanish
companies would like common standards to be compulsory, while their
British, French and German counterparts would prefer to have the
option.
• The UK Financial Reporting Council (FRC) has
published a discussion paper to consult stakeholders about ways to
improve the cost-effectiveness of FRC regulation. Proposals
highlighted in the document include a major project to review the
relevance and complexity of corporate reporting and the FRC's work
to promote cost-effectiveness in the development of international
accounting and auditing standards. The paper also includes a
proposal to provide a summary of FRC regulatory requirements that
apply to SMEs.
• Ernst & Young Poland (E&Y) has joined
the Warsaw Stock Exchange (WSE) Initial Public Offering (IPO)
Partners Primary Market Leaders programme. The Big Four firm said
it is the first leading advisory company to join. The programme was
launched in order to provide companies entering the WSE with
assistance in finding appropriate partners for their activities
related to IPOs. There are 352 companies listed on the WSE.
• The UK Auditing Practices Board has issued a
new Standard for Investment Reporting (SIR 5000), which establishes
specific investment reporting standards and guidance for
accountants engaged to report publicly on GAAP reconciliations.
• The Irish Chartered Accountants Regulatory
Board has published a three-year strategic plan. The
operational goals are to continue to establish the board's
reputation within the existing underlying regulatory framework in
the first year; actively challenge all existing regulatory
concepts, identify any core changes and consult as appropriate in
2009; and then implement these changes after all necessary legal
approvals have been received.

North America, Latin America


•
The US Securities and Exchange Commission (SEC) is
to propose amendments aimed at modernising its disclosure
requirements for foreign companies, including eliminating paper
submissions. Many of the proposed SEC rule changes are designed to
reflect developments in technology and respond to the increasing
globalisation of the capital markets. SEC chairman Christopher Cox
said: "The proposed amendments would bring our foreign company
disclosure requirements into the 21st century by eliminating any
requirement for paper and by giving investors instant access to
foreign company disclosure documents electronically, in English, on
the internet."
• The US SEC has accepted offers of settlement
from two Deloitte US partners who were involved in the audit of the
financial statements of auto parts manufacturer Delphi for the 2000
and 2001 fiscal years. On 30 June 2005, Delphi was forced to
restate its financial results for fiscal years dating back to 1999
due to alleged widespread accounting violations. Deloitte audit
partners Duane Higgins and Nicholas Difazio, who were involved with
the audit of Delphi's accounts, have been banned from appearing or
practicing before the SEC as accountants. Higgins will be eligible
to apply for reinstatement after two years and Difazio can reapply
in three years' time.
• The Ontario Securities Commission (OSC) has
published OSC staff notice 51-716 Environmental Reporting following
a review of compliance with environmental reporting requirements by
key industries. The notice is a summary of the issues faced by 35
Ontario-based reporting issuers in the environmental services,
industrial products, mining, oil and gas, steel, transportation
services and utilities industry. The review identified several
areas of insufficient disclosure, including environmental
liabilities and environmental risks. It also provides guidance to
ensure disclosures are in compliance with securities
legislation.
• The Institute of Internal Auditors (IIA) has
teamed up with Deloitte US to develop a comprehensive set of
training seminars covering fraud control issues. The nine-course
curriculum is expected to be rolled out during the next two years.
Deloitte internal audit services global leader Eric Hespenheide
commented: "By providing this new fraud education curriculum
designed specifically for internal auditors, the IIA is addressing,
head-on, a very real and growing need in the marketplace." The IIA
said it chose Deloitte to help develop the curriculum and teach the
courses based on the experience of the Big Four firm's fraud and
internal audit specialists.
• The US Financial Accounting Standards Board
(FASB) has proposed an FASB Staff Position (FSP) to improve the
quality and consistency of financial reporting of endowments held
by not-for-profit organisations. The FASB is seeking comment on FSP
117-a, Endowments of Not-for-Profit Organisations: Net Asset
Classification of Funds Subject to an Enacted Version of the
Uniform Prudent Management of Institutional Funds Act and Enhanced
Disclosures.