The Ministry of Finance in Singapore has named
the members of a committee established to develop the accountancy
sector…
PricewaterhouseCoopers (PwC) has opened its
first office in Algeria…
The Institute of Chartered Accountants in
Ireland (ICAI) has launched a new diploma in corporate
finance…
• Pedro Augusto de Melo has been elected chairman of the
Institute of Independent Auditors of Brazil
(Instituto dos Auditores Independentes do Brasil)…
Asia-Pacific

• The Ministry of Finance in Singapore has named
the members of a committee established to develop the accountancy
sector. The committee is intended to allow the government to review
the accountancy sector and help position Singapore as a leading
international centre in Asia for accountancy services and
professionals. Singapore Totalisator Board chairman Bobby Chin will
chair the committee.
The 14 other senior representatives are from the accounting
profession, business community, academic and public sector,
including senior representatives from the Big Four, Grant Thornton
and Nexia firms. The firms' representatives include Ernst &
Young Singapore executive chairman Ong Yew Huat and Deloitte Asia
Pacific chief executive Chaly Mah.
How well do you
really

know your competitors?

Access the most comprehensive Company Profiles on the market, powered by GlobalData. Save hours of research. Gain competitive edge.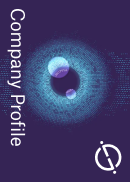 Company Profile – free sample
Thank you!
Your download email will arrive shortly
Not ready to buy yet? Download a free sample
We are confident about the unique quality of our Company Profiles. However, we want you to make the most beneficial decision for your business, so we offer a free sample that you can download by submitting the below form
By GlobalData
The Institute of Certified Public Accountants of Singapore
representative is vice-president Ernest Kan.
• Christina Foo, Simon Bird, Bruce Trebilcock, Penny Egan,
Graeme Wade and Kerry Ryan have been elected to the board of
directors of CPA Australia. All six will start
their two year terms on 1 April 2009. Weng Keong Low, Richard
Petty, Steve Chapman, Mark Grey, Paul Cooper and John Cahill will
remain on the board.
• The Australian Financial Reporting Council
has appointed and reappointed members to the Australian
Accounting Standards Board (AASB) and the Auditing
and Assurance Standards Board (AUASB).
PricewaterhouseCoopers Australia partner Victor Clarke and
Australian Auditor General Ian McPhee have been appointed to the
AASB on a part-time basis. Ernst & Young (E&Y) Australia
partner John O'Grady and economic consultant Glenn Appleyard have
been reappointed to the AASB on a part-time basis. Other
appointments include Auditor General of Western Australia Colin
Murphy to the AUASB. KPMG Australia partner Chris Hall, E&Y
partner David Simmonds and Auditor General of Tasmania Mike Blake,
have been reappointed to the AUASB.
• The Hong Kong Securities and Futures
Commission (SFC) has reappointed Liu-Pak-wai and Shengman
Zhang as non-executive directors for a two-year term ending 31
December 2010. Pak-wai has been a non-executive director with the
SFC since January 2005, whilst Zhang has been in his position since
January 2007.
• The National Institute of Accountants in
Australia (NIA) has appointed James Pisano as chief
financial officer, succeeding Peter Cocks. Pisano is a fellow of
NIA and comes from the construction sector where he worked as
executive manager of business intelligence and finance. The
institute has about 20,000 members and students.
• The AASB has proposed to harmonise Australian
GAAP and Government Finance Statistics (GFS) for entities within
the government sector. If adopted, the proposals would change the
format of financial statements issued by certain government
controlled entities, including government departments and statutory
authorities.
The proposals would result in the financial statement formats of
those entities and their controlling governments looking broadly
the same.
The exposure draft is open for comment until 19 May 2009. If
adopted, the changes will be applicable to annual reporting periods
beginning on or after 1 July 2010, with early adoption
permitted.
• The Australian Accounting Professional & Ethical
Standards Board is seeking comment on an insolvency
services standard.
The proposed APES 330 Insolvency Services outlines mandatory
requirements and guidance for members of Australia's three
professional accounting bodies who work in public practice and
provide insolvency services.
APES 330 covers the fundamental responsibilities of members in
public practice, professional independence and conflicts of
interest, professional engagement matters, dealings with property,
expert witness obligations, professional fees and documentation and
quality control.

Africa, Middle East, South Asia
• PricewaterhouseCoopers (PwC) has
opened its first office in Algeria. It is the second Big Four firm
to do so in three months. The office will be located in Algiers and
offer audit, legal, tax and consulting services. Rival Ernst &
Young established an office in Algeria in September, offering
advisory, audit, legal and finance services. PwC is already present
in Morocco and Tunisia and now employs 250 people across the North
Africa region.
• The National Board of Accountants and Auditors
Tanzania is holding a presentation next month on changes
to accounting standards coming into effect this year. These include
changes to IAS 32 – Financial Instruments: Presentation, IAS 39 –
Financial Instruments: Recognition and Measurement and IFRS 7 –
Financial Instruments: Disclosures.
Topics covered will include the framework for the preparation of
financial statements, presentation of financial statements and
review of sample financial statements. The board is hoping
attendees will include accountants, auditors, regulators, directors
of entities, lecturers, heads of accounting institutions, analysts
and students.
• PricewaterhouseCoopers India (PwC) has
acquired operations and human resources consulting services firm
ECS. ECS specialises in lean manufacturing and lean services, Six
Sigma, cost reduction, and people and change management. Five
partners and 100 consultants from ECS will join PwC.
• The Malaysian Accounting Standards Board
(MASB) has proposed amendments relating to investments in
subsidiaries. The proposed amendment to FRS 1 First-time Adoption
of Financial Reporting Standards and FRS 127 Consolidated and
Separate Financial Statements are virtually identical to
International Accounting Standards Board amendments to IFRS that
were issued in May 2008, the MASB said.
• The Institute of Cost and Management Accountants of
Pakistan has appointed Hasan Bilgrami as president of its
national council.
Bilgrami will be joined on the council by Mohammad Hanif as
vice-president, Sia ul Mustafa Awan as honorary secretary and
Ghulam Mustafa as honorary treasurer.
Europe
• Esa Kailiala has been elected chair of the
Finnish Institute of Authorised Public Accountants
(KHT-yhdistys-Föreningen CGR ry). Kailiala, who is a partner at
KPMG, succeeds Rabbe Nevalainen to the position. He is joined by
PricewaterhouseCoopers partner Hannu Pellinen as deputy chair.
• The members of the two major Dutch professional services
institutes largely support a planned merger, according to an online
poll. Koninklijk Nederlands Instituut van Register
Accountants (NIVRA) and Nederlandse Orde van
Accountants Administratieconsulenten (NOvAA) signed a
letter of intent to merge in November last year. In a subsequent
internet poll, 68 percent of NIVRA members and 79 percent of NOvAA
members said they support the merger. The institutes plan to hold a
number of briefings on the merger this year.
• The Institute of Chartered Accountants in
Ireland (ICAI) has launched a new diploma in corporate
finance. The post-qualification programme has been designed to meet
the requirements of those working in, or advising on corporate
finance, or who would like to move into the area of work. Subject
topics will include the investment in resources, financing
investments, valuing companies, maximising shareholder values and
evaluating the appropriate time for acquisitions. The diploma will
commence in April.
• The UK Auditing Practices Board (APB) has
highlighted going concern issues related to the current economic
climate in order to assist auditors in making judgements on
disclosures in financial reports. The board anticipates an increase
in the disclosures in annual reports and accounts and advises
auditors to refer to going concern only when appropriate. APB chair
Richard Fleck said the economic conditions do not necessarily mean
a material uncertainty exists about an entity's ability to continue
as a going concern, or justifies auditors modifying their auditor's
report to draw attention to going concern.
• The APB is seeking feedback on amended
Practice Note (PN) 23, which provides guidance on auditing complex
financial instruments. The APB hopes to widen the scope of the
current PN 23 issued in 2002. The update is a response to current
market conditions in relation to valuations and to financial
statement disclosures, risk and uncertainties corresponding to
complex financial instruments.
• Andrew Harding has been appointed to the senior management
team of the Chartered Institute of Management
Accountants (CIMA). Harding will be based in CIMA's
headquarters in London. He will supervise the institute's global
strategy on alliances and partnerships. Harding previously worked
as managing director at the Association of Chartered Certified
Accountants.
• The Irish Auditing & Accounting Supervisory
Authority has issued guidance on financial reporting
issues for boards and audit committees with December year-ends. The
guidance covers the valuation and impairment of assets, retirement
benefits, going concern/principal risks and uncertainties,
financial instruments disclosures and hedge effectiveness. It also
looks at judgements, related party disclosures, deferred tax
assets, operating profit and alternative performance
measures.
North America, Latin America
• Pedro Augusto de Melo has been elected chairman of the
Institute of Independent Auditors of Brazil
(Instituto dos Auditores Independentes do Brasil). Other senior
positions elected by the board include secretary Guy Almeida
Andrade and council members Alexandre de Labetta Filho, Ana María
Elorrieta, Eduardo Augusto Rocha Pocetti, Juarez Lopes de Araújo,
Mário Vieira Lopes, Pedro Lucio Siqueira Farah and Julio Ricardo
Rodil. Ana María Elorrieta has become the first female to chair the
institute's national board.
Other national board members include director for professional
development Jorge Alberto Moreira da Cunha, technical director
Wanderley Olivetti and director of administration and finance Jose
Luiz Ribeiro de Carvalho.
• The US Financial Accounting Standards Board
(FASB) is seeking comment on the proposed FASB Staff Position FAS
141(R)-a, Accounting for Assets Acquired and Liabilities Assumed in
a Business Combination That Arise from Contingencies.
The new standard will amend FASB Statement No. 141 (revised
2007), Business Combinations. The document addresses concerns
raised by preparers, auditors and members of the legal profession
by requiring the use of fair value to value assets and liabilities
arising from contingencies only when fair value can be reasonably
determined.
• Shelley Parratt has been appointed acting director of the
division of corporation finance at the US Securities and
Exchange Commission. Parratt has served as deputy director
of the division since 2003. During that time she has been
responsible for overseeing the disclosure review programme,
assisting in strategic planning and developing division policies
and procedures.
• The US Financial Accounting Standards Board
is seeking comment on the second of two proposed FASB staff
positions (FSP) to address concerns arising from the current
financial crisis relating to accounting for financial
instruments.
Proposed FSP FAS 107-a, Disclosures about Certain Financial
Assets would amend the disclosure requirements in FASB statement No
107, Disclosures about Fair Value of Financial Instruments, to
increase the comparability of information about certain financial
assets that have related economic characteristics but have
different measurement attributes.
The second proposal follows the recently released FSP EITF
99-20-a, Amendments to the Impairment and Interest Income
Measurement Guidance of EITF Issue No. 99-20, which is intended to
reduce complexity and achieve greater consistent determinations of
whether other-than-temporary impairments of available-for-sale or
held-to-maturity debt securities have occurred.
• The FASB is also seeking comments on an
amendment to the accounting and reporting requirements of paragraph
14B of Statement 133. The paragraph provides clarifying language to
Statement 133 regarding when embedded credit derivative features
are not considered embedded derivatives subject to potential
bifurcation and separate accounting. The proposal seeks to resolve
some ambiguity about the breadth of the embedded credit derivative
scope exception in paragraph 14B. The deadline for comment is 13
February.