Region round-up
•
Australia's National Institute of Accountants has
signed an agreement with China's major employer organisation, which
has more than 430,000 members, to jointly deliver accountancy
education programmes in China beginning in 2008. The China
Enterprise Confederation – China Enterprise Directors Association's
members are mainly enterprises, companies and
entrepreneurs.
New Zealand Institute of Chartered
Accountants has become a platinum corporate sponsor of
Enterprise New Zealand Trust. The trust was established more than
25 years ago with a vision to transform New Zealand's future
economic prosperity through improved entrepreneurship and financial
education in schools.
• Confidence levels in the new
audit standards impacting positively on audit quality have fallen
in the past year, according to a survey from CPA
Australia. In May 2006 the Australian Auditing and
Assurance Standards Board issued 35 new legally enforceable
auditing standards, which apply to all audits conducted under the
nation's Corporations Act. Prior to their application, CPA
Australia surveyed about 80 finance, accounting and business
professionals and found nearly 80 percent believed audit quality
would be improved. Almost 60 percent thought the new standards
would help to improve public confidence in financial reports.
However, the Confidence in Corporate Reporting 2007 survey revealed
that only 53 percent of auditors believe the new standards had
improved audit quality.
• The Auditing and
Assurance Standards Board in Australia has announced the
release of an exposure draft of a new assurance standard for
compliance engagements. The proposed standard, ASAE 3100 Compliance
Engagements, will assist with the audit or review of an entity's
compliance with requirements under criteria.
How well do you
really

know your competitors?

Access the most comprehensive Company Profiles on the market, powered by GlobalData. Save hours of research. Gain competitive edge.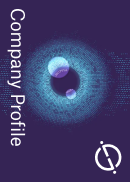 Company Profile – free sample
Thank you!
Your download email will arrive shortly
Not ready to buy yet? Download a free sample
We are confident about the unique quality of our Company Profiles. However, we want you to make the most beneficial decision for your business, so we offer a free sample that you can download by submitting the below form
By GlobalData
• The Accounting Standards
Board of Japan (ASBJ) has released its project plan for
achieving convergence of accounting standards. The plan was
approved by the ASBJ board earlier this month. It is based on the
Tokyo agreement with the International Accounting Standards
Board.
• The China Accounting
Standards Committee, the Accounting Standards
Board of Japan and the Korea Accounting Standards
Board have held their annual standard setters meeting to
discuss updates on recent developments in their national accounting
standards and on their policy and efforts towards global
convergence of accounting standards. The three standard setters
agreed they should continue the regular meetings and pursue more
productivity.
• The Association of
International Accountants intends to sign a recognition
agreement with the Hong Kong Institute of Certified Public
Accountants.
• Australia's National
Institute of Accountants has re-elected Greg Dennis as
president for another term. Other important appointments for
include deputy president Christine Leetham, vice-president Kevin
Dawes and treasurer David Hickman.
Africa, Middle East, South
Asia
• The Accounting
and Auditing Organisation for Islamic Financial
Institutions (AAOIFI) is introducing a programme to
certify whether financial contracts between Islamic financial
institutions and their clients comply with AAOIFI standards –
particularly Sharia standards. The objectives of the programme are
to increase awareness of AAOIFI standards, to promote compliance to
AAOIFI standards and to introduce harmonisation of Islamic finance
practices. The certification will assist Islamic financial
institutions in marketing Sharia-compliant products to their
customers and will also provide independent endorsement of the
institutions' Sharia compliance.
• The accountancy profession's
broad-based Black Economic Empowerment (BEE) charter has been
signed in Johannesburg, South Africa. The charter, which has taken
four years to develop, aims to alleviate the skills shortage in the
South African accountancy profession. Since 1976, only 912 black
Africans have qualified to become CAs in South Africa. Ignatius
Sehoole, chairman of the profession's BEE negotiation charter forum
and also the executive president of the South African
Institute of Chartered Accountants, said: "To create an
environment in which economic growth may continue while
facilitating effective transformation, the skills profile of our
population must move towards reflecting the country's demographics
while still meeting growth needs and maintaining standards."
• Ernst &
Young (E&Y) has opened its first office in Libya. The
new Tripoli office will provide a foundation for the global network
to establish a foothold in the recently opened and rapidly
expanding Libyan economy. The Libyan practice is part of E&Y's
Middle East regional practice, which is grouped in the Northern
European, Middle East, Indian and African area of the firm. It is
staffed by 25 local and expatriate professionals with significant
country and industry expertise. E&Y said it aimed to double its
Libyan work force by the end of 2008 and will actively recruit and
train local talent as part of a nationalisation initiative.
• The South African
Institute of Chartered Accountants (SAICA) has appointed a
new project director for tax. Muneer Hassan, a tax and auditing
specialist, will advise SAICA members on tax issues that affect
accountancy. Before joining SAICA, Hassan was the audit manager and
tax technical advisor at the South African Revenue Services (SARS).
Hassan said he hoped to cement SAICA's relationship with SARS and
assess how SAICA can influence certain aspects of South African tax
laws to ensure that they are on par with international
standards.
• Institute of Chartered
Accountants of Pakistan past president and council member
Syed Mohammad Shabbar Zaidi has been elected as president of the
South Asian Federation of Accountants (SAFA) for
2008. He will take over at the helm from Indrajith Fernando. Zaidi
was elected this month at the third SAFA board meeting in Mumbai,
India. Muhammad Asif Iqbal, director of professional standards
compliance and evaluation at the institute, has also been nominated
as executive secretary of the regional accountancy body.
Europe


• The
Committee of European Securities Regulators (CESR)
has published extracts from its database of enforcement decisions
taken by EU national enforcers participating in European Enforcers
Co-ordination Sessions. CESR said the publication of extracts and
reasoning behind these decisions will contribute to a consistent
application of IFRS in the EU. CESR said it will continue
publishing extracts from the database on a regular basis.
• The Institute of
Chartered Accountants in England and Wales has launched a
new financial reporting faculty. The faculty is a response to
fundamental changes in the financial reporting environment and the
increasing complexity of relevant laws and standards. Deloitte UK
partner Andy Simmonds will chair the faculty's operational
board.
• PKF UK has
promoted Jason Homewood to assurance and advisory partner in the
firm's London office. Homewood specialises in assisting companies
in making the transition to IFRS, as well as advising both clients
and staff on the interpretation of IFRS. His other main area of
expertise is mining and resources, in which he has a significant
number of clients.
• The UK Auditing Practices
Board (APB) has issued two consultation papers on auditing
standards relevant to group audits. The first is a proposed
addition to International Standard on Auditing (UK and Ireland) 600
Using the Work of Another Auditor, which reflects forthcoming legal
requirements in relation to statutory audits of consolidated
accounts. The second document discusses the action that the APB
should take regarding the recent revision by the
International Auditing and Assurance Standards
Board of ISA 600.
• The Association of
Chartered Certified Accountants is seeking a new chief
executive after Allen Blewitt announced he will not seek to extend
his fixed five-year contract, which finishes on 30 November 2008.
Blewitt said he will return to Australia in order to devote time to
his family and to other professional activities.
• The European
Commission has called on member states to review and bring
tax avoidance legislation in line with European laws. The
communication appears to be a swipe at avoidance laws that restrict
the flow of activity in the single market. László Kovács, European
Commissioner for Taxation and Customs Union, said: "I understand
that member states need to ensure that their tax bases are not
unduly eroded because of abusive and overtly aggressive tax
planning schemes, but we cannot tolerate disproportionate obstacles
to cross-border activity within the EU."
• Rimess, a pan-Baltic service
company and a member of Praxity and
Mazars, is to merge with two Lithuanian firms.
Rimess entered the Lithuania marketplace in 2006. Now the partners
of Rimess, Renovacija and Audito Reziume have announced their
intention to merge. The combined operation will have offices in
Vilnius and Kaunas with four audit partners and 35 staff.
North America, Latin America


•
The US Financial Accounting Standards Board (FASB)
has launched a series of periodic webcasts. The first, entitled
'Towards a Global Reporting System: Where Are We and Where Are We
Going', is scheduled for 8 January 2008, and will feature a panel
of experts discussing international convergence of accounting
standards. The panel will cover topics that include steps necessary
to ensure a successful transition to IFRS, how this transition will
provide better information to investors and progress made by the
FASB and the International Accounting Standards Board on global
accounting standards.
• A KPMG Canada
survey has found that private businesses in Canada would like a
simplified accounting model reflective of their financial reporting
needs. The survey found the private sector believes that there is
an overload of accounting standards.
• Nick Le Pan has been appointed
chairman of the Canadian Public Accountability
Board (CPAB) for a three-year term beginning in April
2008. Le Pan replaces Gordon Thiessen, who will retire from the
board after serving as chairman since 2002. David Wilson, chairman
of the Ontario Securities Commission and chair of the council of
governors of the CPAB, said Le Pan was the council's unanimous
choice.
• The US Public Company
Accounting Oversight Board has published a staff audit
practice alert on the audit of fair value measurements in financial
statements. The alert, which is entitled 'Matters Related to
Auditing Fair Value Measurements of Financial Instruments and the
Use of Specialists', provides auditors with additional information
related to auditing fair value measurements and disclosures.
• Deloitte US has been censured by
the US Public Company Accounting Oversight Board
(PCAOB) and agreed to pay a $1 million fine for violations of the
board's interim auditing standards. The PCAOB held disciplinary
proceedings against Deloitte and a former Deloitte audit partner,
James Fazio, in connection with the firm's 2003 audit for Ligand
Pharmaceuticals.
• The Canadian Institute of
Chartered Accountants (CICA) has released its 2007 Uniform
Evaluation Honour Roll. The list consists of 52 candidates who
achieved the highest grade in examinations that Canadians must pass
to join the CA profession. In addition, CICA has announced that
chief executive Kevin Dancey will be the vice chair on the
government advisory panel on Canada's system of international
taxation.
• A Deloitte
Canada survey has found Canadian tax laws may be affecting
inflows of venture capital. Almost 40 percent of US respondents to
the global trends in venture capital survey said Canada's tax
environment was a reason why they did not invest there.
• The Certified General
Accountants Association of Canada has strengthened its
ties with the Certified General Accountants Association of
the Caribbean. Under the agreement, the Caribbean branch
will represent members and students in the region, grant CGA
designations and administer member standards and the CGA
programme.