ASIA-PACIFIC
• Brian Blood has been appointed chief executive of the
Confederation of Asian and Pacific Accountants
(CAPA).
He has spent 27 years with Big Four
accounting firms, including 16 years as a partner. During his time
with the Big Four, he worked across the corporate, government and
not-for-profit sectors. His career focused on external audit and
since the mid-1990s has concentrated on building internal audit and
business risk advisory practices.
Blood is a life member of CPA
Australia and a fellow of the Institute of Chartered Accountants in
Australia. He was president and chairman of CPA Australia
in 2002 and served on the board for three years.
In 2003, he was honoured with a Centenary
Medal for services to the accounting profession in Australia.
• A new leadership team has taken over at
Malaysia's Financial Reporting Foundation (FRF)
and the Malaysian Accounting Standards Board
(MASB).
How well do you
really

know your competitors?

Access the most comprehensive Company Profiles on the market, powered by GlobalData. Save hours of research. Gain competitive edge.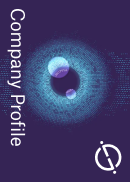 Company Profile – free sample
Thank you!
Your download email will arrive shortly
Not ready to buy yet? Download a free sample
We are confident about the unique quality of our Company Profiles. However, we want you to make the most beneficial decision for your business, so we offer a free sample that you can download by submitting the below form
By GlobalData
Ali Abdul Kadir replaced Johan Raslan as
chairman of the FRF in July. Kadir is a former chairman of Ernst
& Young Malaysia, chairman of the national Securities
Commission and head of Asia for the Dubai Investment Group. He has
been actively involved in international regulatory circles as a
member of the executive committee of the International Organisation
of Securities Commission (IOSCO), chairman of IOSCO's Asia-Pacific
regional committee and chairman of the Islamic Capital Market Task
Force.
Three recent high-level appointments at
the MASB were Mohammad Faiz Azmi as chairman, Susela Devi as
executive director and Tan Bee Leng as technical director.
• The Japanese Institute of
Certified Public Accountants (JICPA) has launched an IFRS
website designed to provide IFRS-related information in
Japanese.
The content includes new IFRS
pronouncements, the latest developments at the International
Accounting Standards Board (IASB) and recent IFRS developments in
other countries.
• KPMG Australia has
issued a guide for financial officers on managing the financial
impacts and reporting of carbon emissions.
The guide identifies areas CFOs need to
consider in response to the introduction of a price for carbon and
associated reporting and compliance requirements.
These include understanding an entity's
position in relation to the introduction of Carbon Pollution
Reduction Scheme and requirements of the National Greenhouse and
Energy Act 2007; managing the financial impacts; overseeing
reporting and assurance; and providing an overview of the
collection and processing of carbon emissions data.
• The Australian Accounting
Professional & Ethical Standards Board (APESB) has
issued a standard for members in public practice who perform
insolvency services.
APES 330 Insolvency Services, formerly APS
7, sets out mandatory requirements and guidance in respect of
issues including fundamental responsibilities, independence,
quality control and fees and expenses.
The standard is effective for insolvency
services commencing on or after 1 April 2010. Early adoption is
permitted.

NORTH AMERICA, LATIN AMERICA
• Charles Niemeier has announced he intends to
stand down as a board member of the US Public Company
Accounting Oversight Board (PCAOB) in the near future.
Niemeier's term ended on 25 October 2008, but board members may
remain in their positions until a successor is appointed. Niemeier
was a founding member of the PCAOB and has been a vocal critic of
US adoption of IFRS. He was also touted as a front runner for the
position of chief accountant at the US Securities and Exchange
Commission. However, this position recently went to James
Kroeker.
• The US Financial Accounting
Standards Board (FASB) has proposed to improve disclosures
about fair value measurements that use significant unobservable
inputs. The board said users have requested more information in
these circumstances due to the uncertainty and subjectivity
involved. Therefore, the FASB has proposed disclosures about any
significant effects on fair value measurements if reasonably
possible alternative inputs were used. The changes would come as an
update to Fair Value Measurements and Disclosures—Overall Subtopic
(Subtopic 820-10) of the FASB Accounting Standards Codification,
originally issued as FASB Statement No. 157, Fair Value
Measurements. They would affect all entities required to make
disclosures about recurring and nonrecurring fair value
measurements.
• The American Institute of Certified
Public Accountants (AICPA) has appointed Carol Scott as
vice president of business, industry and government. Scott joins
the AICPA from publicly-listed home improvement and building
products company Masco Corporation, where she was vice president of
finance and human resources. At the AICPA, Scott will set strategic
direction and execute programmes on behalf of the executive
officer, financial officer, controllers and other CPAs. She will
also be an advocate for members in industry and government and
oversee AICPA projects.
• The Canadian Accounting Standards
Board (AcSB) has appointed 17 members to its IFRS
Discussion Group (IDG). The group will be chaired by Ernst &
Young's Doug Cameron. It is still seeking an additional financial
statement user. Its first meeting will take place on 25 November in
Toronto.
• The US Center for Audit
Quality (CAQ) has released an IFRS guide that is intended
to provide all capital market stakeholders a timely, accessible and
objective introduction to the current debate over a single set of
global accounting standards. The CAQ has previously expressed the
belief that investors would benefit if issuers around the world
prepared financial statements using a single set of high-quality
accounting standards. However, executive director Cindy Fornelli
has acknowledged that many stakeholders may have questions about
the potential impact of adoption of IFRS.
• The US National Association of State
Boards of Accountancy (NASBA) has accredited the
Institute of Management Accountants' (IMA) live
webinar events as an approved source of continuing professional
education (CPE) credits. Accounting professionals with
certifications including the Certified Management Accountant and
Certified Public Accountant can now use IMA webinars to meet their
annual CPE requirements.

EUROPE
• The European Financial Reporting
Advisory Group (EFRAG) does not believe the International
Accounting Standard Board's (IASB) recent exposure draft on income
taxes improves the existing IAS 12 and said it should not be used
as a basis for a revised standard.
In a comment letter to the IASB, EFRAG said a
fundamental objective of the project was to achieve convergence
with US GAAP. However, the US Financial Accounting Standards Board
has deferred any decision on whether to undertake projects that
would eliminate differences in the accounting for tax under IFRS
and US GAAP, therefore this objective will not be achieved.
EFRAG also said the changes lack workable
principles and asked that the IASB conduct field tests.
• Finnish professional body
HTM/GRM has elected Jukka Silvo as its new
chairman. He replaces Ossi Saarinen.
HTM/GRM is one of the two Finnish member
bodies of the Nordic Federation of Public Accountants (NRF).
• The European Federation of
Accountants (Fédération des Experts Comptables Européens –
FEE) has issued guidance on cross-border codes of conduct
in the EU internal market. The guidance is a response to an EC
directive on services in the European internal market that requires
the EC to encourage drawing up codes of conduct aimed at the
provision of services or the establishment of a provider in another
member state. FEE said the IFAC code of ethics could be used as a
reference for ethics for European accountants.
• The UK Accounting Standards
Board (ASB) has amended the standard FRS 20 (IFRS 2)
Share-based payment group cash settled share-based payment
transactions.
The amendments correspond to those issued by
the International Accounting Standards Board (IASB) in June
2009.
It clarifies both the scope of the standard
and the accounting for group cash-settled share-based payment
transactions in the separate or individual financial statements of
the entity receiving the goods or services when that entity has no
obligation to settle the share-based payments transaction.
The amendment maintains the equivalence
between FRS 20 and IFRS 2.
Entities are required to apply the amendments
retrospectively for annual periods beginning on or after 1 January
2010.
• Grant Thornton UK has cited a recent merger,
the recession and natural attrition as the root causes of a 17
percent partner decline in the 2008/09 financial year. The firm
revealed its partnership dropped from 286 to 237 partners.
Grant Thornton chief executive Scott Barnes
said there was "nothing unusual" about the contracting partnership.
He said one of the reasons was the firm's merger with Robson Rhodes
in 2007. Another cause cited was the recession with some partners
departing to go to other organisations and others being asked to
leave.
Barnes said the mid-tier firm is still on the
lookout for new partners and in the past month admitted two
more.
Last month, UK firm BDO Stoy Hayward announced
10 percent of the partners from its UK business would be leaving
the firm.
• The contraction of the UK publicly listed
audit market is continuing at a steady speed, according to the
latest quarterly rankings by business and financial data provider
Hemscott.
The top five auditors of UK listed companies
lost a combined total of 36 audit clients in the three months to 3
August 2009. This comes on top of a combined total of 33 audit
clients lost in the three months to 6 May 2009.
The overall ranking of the top five auditors
remains unchanged. KPMG lost four clients to finish with 381,
PricewaterhouseCoopers (PwC) was down two to 339, Deloitte lost
seven to finish with 309, Grant Thornton dropped nine clients to
finish with 286 and Ernst & Young was down 14 to 271.

AFRICA, MIDDLE EAST, SOUTH ASIA
• South Africa has issued a new version of its
code on corporate governance to reflect changes to the country's
Company Act and lessons learned from the financial crisis. The
third version of the King Report on Corporate Governance includes a
revised chapter on risk management and a new chapter on IT
governance.
New requirements include an annual integrated
report that focuses on the impact of the organisation in the
economic, environmental and social sphere. The integrated report
must also include a statement by the audit committee to the board
and shareholders on the effectiveness of internal financial
controls.
The positioning of internal audit as a
strategic function that conducts a risk-based internal audit and a
written assessment of the company's system of internal control,
including internal financial controls must also now be
reported.
• The National Institute of Accountants (NIA)
and the Institute of Chartered Accountants Sri
Lanka (ICASL) have agreed to mutual recognition of their
respective qualifications. NIA chief executive officer Andrew
Conway said the agreement would help members work
internationally.
"This agreement grants members of both
institutes the eligibility of admission to the other body, paving
the way for Australian accountants to practise in Sri Lanka or
vice-versa," he said.
Both bodies will promote the transfer of
skills and knowledge between members of each institute through
study tours, joint conferences, seminars and congresses, and other
professional development activities.
• The Institute of Chartered
Accountants of India (ICAI) has issued two exposure drafts
for standards based on international public sector accounting
standards.
Accounting Standard for Local Bodies (ASLB) 5:
Property, Plant and Equipment, allows users of financial statements
to separate information about an entity's investment in its
property, plant and equipment and the changes in such
investment.
ASBL 6: Events After the Reporting Date
proscribes when an entity should adjust its financial statements
for events after the reporting date and the disclosures that the
entity should give about the date when the financial statements
were authorised for issue and about events after the reporting
date. The deadline for comment on both is 30 November.