• The Institute of Certified Public Accountants of
Singapore (ICPAS) has appointed key members to its
council…
• Tricia O'Malley has been appointed chair of the
Canadian Accounting Standards Board (AcSB)…
• The Malta Institute of Accountants has issued
a special standard for smaller entities, according to Deloitte's
IFRS website…
• The South African Institute of Chartered
Accountants (SAICA) has become a certified training
partner of the Global Reporting Initiative (GRI)…
Asia-Pacific
How well do you
really

know your competitors?

Access the most comprehensive Company Profiles on the market, powered by GlobalData. Save hours of research. Gain competitive edge.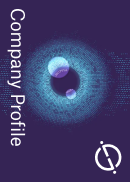 Company Profile – free sample
Thank you!
Your download email will arrive shortly
Not ready to buy yet? Download a free sample
We are confident about the unique quality of our Company Profiles. However, we want you to make the most beneficial decision for your business, so we offer a free sample that you can download by submitting the below form
By GlobalData
• The Institute of Certified Public
Accountants of Singapore (ICPAS) has appointed key members
to its council. Ernest Kan has been appointed president of the
ICPAS council after Tan Boen Eng stepped down from the position at
the institute's annual general meeting. Gerard Ee will join Kan on
the council as vice-president and Khoo Ho Tong as treasurer.
• Ernst & Young China
(E&Y) has asked its staff to take low-pay leave in a bid to
save operating costs amid the economic downturn, according to media
reports. The initiative will encourage E&Y staff to take 40
days of low-pay leave between July 2009 and June 2010. Those who
agree to participate in the programme will get 20 percent of their
usual salary while retaining all of the benefits of a full-time
employee.
• Deloitte Malaysia's
corporate advisory services practice has become the first
professional services firm to become an observer member of the
Islamic Financial Services Board. Seven other observer members were
also admitted, including Etiqa Takaful Berhad (Malaysia), Maybank
Islamic Berhad (Malaysia), Barwa Bank (Qatar), Woori Investment and
Securities (South Korea), Islamic Insurance Company (Sudan), Al
Hilal Takaful Company (United Arab Emirates) and Moody's Middle
East Limited (United Arab Emirates).
• KPMG Australia and
Macquarie Bank have joined forces to create a full-scale carbon
trading simulation under the proposed Carbon Pollution Reduction
Scheme (CPRS). The simulation is designed to test drive clients'
emissions trading strategies and assess their skills, knowledge and
business readiness in order to participate in the scheme. KPMG head
of climate change, sustainability and water Jennifer Westacott said
that with the CPRS set to go live in less than two years and a
potential first permit auction in early 2010, business can not
afford to be "sitting on its hands".
• Internal audit in Malaysia has expanded its
role in the risk management process with increased coverage of
strategic and business risks, according to a survey by the
Institute of Internal Auditors (IIA) Malaysia and
Ernst & Young. The Internal Audit Practice in Malaysia 2008
Survey found that risk management is now regarded as a necessary
competency for internal audit.
The respondents were from a cross section of
key industries in Malaysia, including financial services,
manufacturing, trading and services, oil and gas, plantations and
property development.
It found that internal audit functions are
growing in terms of size, skills and experience to meet the
increasing and evolving needs of the organisations. Retention and
recruitment of suitable internal audit talent was a key
issue.

North America, Latin America
• Tricia O'Malley has been appointed chair of
the Canadian Accounting Standards Board (AcSB).
O'Malley previously chaired the AcSB from 1999 to 2001. She is
currently director of implementation activities at the
International Accounting Standards Board where she supports the
International Financial Reporting Interpretations Committee's
development of official interpretations of IFRS. O'Malley will
succeed Paul Cherry in mid-June.
• US Securities and Exchange
Commission (SEC) acting chief accountant James Kroeker is
pleased with the Financial Accounting Standards Board's (FASB)
proposed guidance for fair value measurement and impairment of
financial instruments, but hopes the board will continue to
reconsider accounting for all financial instruments. Kroeker said
the FASB guidance directly addresses two recommendations made in
the SEC's December report on mark-to-market accounting, which he
authored. He added that he hopes the board continues to reconsider
accounting for all financial instruments, which was also
recommended in the SEC report.
• Accounting rules must continue to be
examined to require certain large, interconnected firms and markets
to build up loan loss reserves that look forward and account for
losses in downturns, according to US Treasury Secretary Tim
Geithner. Geithner made the comments to a House Financial Services
Committee hearing as he outlined the US government's proposed
framework for regulatory reform. Reducing systemic risk was one of
four key struts outlined in the plan.
• Canada will adopt the clarified
International Standards on Auditing (ISAs) as Canadian Auditing
Standards (CAS) for audits of financial statements for periods
ending on or after 14 December 2010.
The International Audit and Assurance
Standards Board recently completed a five year project to clarify
or redraft the 36 ISAs and the international standard on quality
control. The adoption commitment by Canada's Auditing and
Assurance Standards Board (AASB) follows similar moves in
jurisdictions including the UK and Korea.
The AASB said the approved CAS contain a few
amendments from the wording of the ISAs.
• The American Institute of Certified
Public Accountants, its subsidiary CPA2Biz and software
provider Intacct have formed an alliance to develop a new version
of Intacct's on demand financial management and accounting
applications. The alliance also aims to help SMEs control the scale
of technology to improve their financial performances, financial
advice and make better business decisions.
• The Public Company Accounting
Oversight Board has issued a staff audit practice alert
reminding auditors of their responsibilities in conducting reviews
of interim financial information and annual audits in the light of
new Financial Accounting Standards Board changes
to fair value measurements and other-than-temporary
impairments.
• A new IFRS navigation tool has been launched
by Deloitte US to help companies transition to
IFRS. The tool helps define, develop and track the company's
overall work plan.
It has scheduling features to help monitor and
track resources and milestones, customisable modules to help
identify accounting differences between US GAAP and IFRS, and
portals to provide a view into tasks assigned to the user.

Europe
• A discussion paper on performance reporting
has been prepared by the European Financial Reporting
Advisory Group (EFRAG) and Spanish standard-setter
Instituto de Contabilidad y Auditoría de Cuentas.
The paper explores issues about the presentation of financial
performance information that the International Accounting Standards
Board and US Financial Accounting Standards Board's recent
discussion paper on financial statement presentation does not
address. Comments are invited by 30 September.
• The UK Auditing Practices
Board (APB) has issued ISA (UK and Ireland) 700 (revised)
The Auditor's Report on Financial Statements in order to facilitate
a more concise auditor's report. The revision followed a
consultation on what changes should be made to UK auditors' reports
to reflect changes introduced by the Companies Act 2006. The
revised ISA aims to facilitate shorter auditors' reports.
• The Malta Institute of
Accountants has issued a special standard for smaller
entities, according to Deloitte's IFRS website. The standard,
General Accounting Principles for Smaller Entities (GAPSE), can be
used by Maltese entities that meet criteria including fewer than
250 employees, assets below €17.5 million ($22.9 million), revenue
below €35 million, not publicly traded and not financial
institutions.
Previously all limited liability companies in
Malta had been required to use IFRS.
• The European Financial Reporting
Advisory Group (EFRAG) supervisory board has re-appointed
six members of its Technical Experts Group (TEG). Mike Ashley, Alan
Dangerfield, Catherine Guttmann, Hans Schoen, Thomas Seeberg and
Michael Starkie will continue on the board for one year following
their re-appointment. Araceli Mora has joined the TEG for a two
year term.
• The Federation of European
Accountants (Fédération des Experts comptables Européens –
FEE) is unconvinced freeing up the ownership structures for audit
firms will increase choice in the European audit market and
supports market mechanisms rather than regulatory reform. The views
were part of the group's 14-page response to the EC's consultation
on control structures in audit firms and their consequences on the
audit market.
The accounting body said there was no single
element that could create more choice and less concentration in
general but solving the liability issues both at member state level
and globally was an essential precondition.
• UK Alternative Investment Market- (AIM) and
PLUS-quoted companies with a turnover of £50 million ($80 million)
will be regarded as major audits when the Professional
Oversight Board (POB) conducts its 2009 audit
inspections.
The watchdog said it reduced the market
capitalisation threshold from £100 million to £50 million due to
the significant reduction in the overall market capitalisation of
these companies during the past year.
• The UK Financial Reporting
Council's (FRC) 2009-10 budget has revealed the core
operating costs of its accounting, auditing and corporate
governance will increase by 5 percent to £12.5 million ($18.3
million).
This is a reduction of £200,000 compared to
the draft budget published in December 2008.
In relation to actuarial standards and
regulation, it expects core operating costs to increase by 4
percent to £2.3 million.

Africa, Middle East, South Asia
• The Chartered Institute of
Management Accountants (CIMA) has opened an office in
Karachi, Pakistan, in response to the increasing demand for
international finance professionals throughout the region.
CIMA director Andrew Harding said the average
GDP growth in Pakistan is 6-8 percent and the country is an
exciting emerging market that is attracting multinationals from
around the globe.
"Our new office in Karachi will allow us to
offer even greater support to our existing members and students and
to create opportunities for the talented young people of Pakistan,"
he said.
• The ICAI has formulated a
framework for corporate affairs standards. The framework will be
used to develop a benchmark, concepts, principles, practices and
procedures in relation to the standards.
An ICAI committee has already drafted a
corporate affairs standard that covers topics including business
valuation and auditors' appointment. The institute hopes the
standards will ensure Indian corporate governance is benchmarked
with global best practices.
• The Institute of Chartered
Accountants of India (ICAI) has chosen 1,240 firms for a
peer review in the wake of the Satyam scandal, according to media
sources.
The Securities and Exchange Board of
India (SEBI) recommended that all listed companies be
audited by only those firms or auditors that have been issued a
peer review certificate by the ICAI peer review board.
The institute has previously put 4,000 firms
through a peer review and is said to be planning to fast-track the
latest group.
• The South African Institute of
Chartered Accountants (SAICA) has become a certified
training partner of the Global Reporting Initiative (GRI).
GRI guidelines are considered international
standards for sustainability reporting. SAICA is currently
organising training courses based on the GRI process.
• The ICAI and CPA
Australia have signed an agreement to allow qualified
members of each institute to gain reciprocal membership. The ICAI
has about 150,000 members and CPA Australia more than 122,000.
Under the memorandum, the two bodies will form
closer working relationships through joint continuous professional
development activities, knowledge sharing and close collaboration
in international forums.
CPA Australia also recently signed a
memorandum of co-operation with the Samoa Institute of
Accountants.
• The Arab Society of Certified
Accountants has signed an agreement with the Development
Institute for Science & Computer in Dubai to train certified
accountants.
The courses will qualify accountants under the
Arab Certified Professional Accountant curriculum and also offer
training in accordance with international accounting and auditing
standards.