Paul Pacter is the architect of
IAS 39 and IFRS for SMEs, two international accounting standards
that have left their mark on accounting for vastly different
reasons. The Deloitte Global IFRS expert catches up with Arvind
Hickman to talk about his career and thoughts on
standard-setting.
Paul Pacter, Deloitte Global
There are many bankers and politicians around the world who might
wish Paul Pacter, engineer of the most controversial international
accounting standard in history, had pursued his passion in
photography rather than become a successful accountant.
The New Yorker's work is being blamed for the
write downs of billions of dollars in assets as capital markets
have crumbled under the strain of the credit crisis.
Since late 2008, banks have collapsed,
countries are now mired in recession and at the centre of this
mess, according to some business and national leaders, is
International Accounting Standard 39 (IAS 39): Financial
Instruments: Recognition and Measurement – an accounting standard
Pacter began work on 13 years ago.
So much is made of the controversial
mark-to-market measurement model used to value some financial
instruments that the EU has threatened to create its own standards
to provide artificial relief to battered balance sheets.
How well do you
really

know your competitors?

Access the most comprehensive Company Profiles on the market, powered by GlobalData. Save hours of research. Gain competitive edge.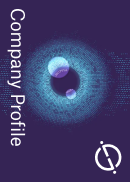 Company Profile – free sample
Thank you!
Your download email will arrive shortly
Not ready to buy yet? Download a free sample
We are confident about the unique quality of our Company Profiles. However, we want you to make the most beneficial decision for your business, so we offer a free sample that you can download by submitting the below form
By GlobalData
Global standard-setting chiefs last year bowed
to political pressure and provided a re-classification provision
that allows some financial instruments to escape mark-to-market. A
new project is underway to improve accounting for financial
instruments but political involvement in the process has left a
bitter taste in the mouths of standard setters.
Playing politics
It is hard to imagine the world
leaders meddling in the development of internationally accepted
medical standards, says Pacter when asked about his take on the
political/accounting tug of war.
"I think it is inappropriate for politics to
enter into what an accounting standard should be just as I would
not want the politicians setting standards for how my surgeon is
going to operate on me or how my dentist is going to take care of
me," the Deloitte IFRS Global Office director says.
"I want the politicians to regulate the
medical profession in respect of licensing, with respect to
standards of cleanliness and that kind of thing. But I don't want
them saying 'for this ailment, you've got to follow this
procedure', and I feel the same way in accounting. Accounting
should reflect economic reality… there is not a justification to
bias accounting to achieve a political goal – no matter how
worthy."
Pacter is the first person to admit IAS 39 is
flawed. In 1996, when development began, only the US had begun
setting a standard that addressed financial instruments.
Pacter became involved after the market
rejected two previous International Accounting Standards Committee
(IASC) exposure drafts (in 1991 and 1994) and the deadline for
drafting IAS 39, as committed by the IASC to the International
Organization of Securities Commissions, was fast approaching.
"We developed standards that try to lead the
world but not be too far out in front of the world," Pacter
says.
"The result of that is a standard that says
you should measure only some financial instruments at fair value
and leave the others at cost, resulting in apples and oranges both
on the balance sheet."
The IASC's successor organisation, the
International Accounting Standards Board (IASB), is now in the
process of reviewing IAS 39 (see story page 4). Pacter is not
involved in the project, but says it is in the hands of a team of
very capable people.
IFRS for SMEs
Pacter is known as a 'go-to' guy in
standard-setting circles and led the IFRS for SMEs project, a set
of simplified global standards that are being lauded a success
across the world.
Published in July, they were
immediately adopted by South Africa. A few EU jurisdictions,
including the UK, have proposed to adopt it.
Pacter became a director of the project
following a phone call from IASB chair David Tweedie in 2003.
His role was to liaise with a working group of
40 members from diverse backgrounds, the largest in the history of
the IASB, to develop the simpilified standards.
The project involved visiting 55 countries, an
added bonus for the 66-year-old who cites travelling and
photography as two of his greatest passions.
Recently, Pacter completed a two-week road
trip through northeast Spain, southern France and Monaco.
Belorussian roots
It is exactly 1,504 kilometres north
east of the principality, in the former Belorussian village
Shats'k, that Pacter finds his ancestral roots.
Pacter's grandparents left the village of
6,000 people in the early 1900s and emigrated to the US to escape
from tzarist and communist rule.
Accountancy is what Pacter lives for and,
oddly enough, it's also the reason he is alive. His parents first
met in accounting class at City University of New York; both became
accountants.
Pacter was born in the Bronx borough of New
York in 1943.
A fan of Buddy Holly and Lynyrd Skynyrd at
school, Pacter was planning to study law or become a teacher after
completing secondary studies at Stamford High School, Connecticut,
but changed his mind when a psychologist advised he would be better
suited as an accountant. Pacter completed a business degree at the
Syracuse University, New York in 1964 and a PhD from Michigan
University in 1967.
He taught accounting for two years at New York
University before moving into practice to broaden his horizons.
Pacter joined KPMG predecessor firm Hurdman
& Cranstoun in 1969, then the ninth-largest firm in the US.
He got his first taste of standard-setting as
a "bag carrier" for Charles Hellerson, his boss in 1969. Hellerson
was a member of the Accounting Principles Board (APB), a
predecessor to Financial Accounting Standards Board (FASB). Pacter
attended meetings with him to provide technical support.
The APB was dissolved to form the Financial
Accounting Standards Board in 1973 in order to make
standard-setting more independent of the profession.
Pacter was founding staff member at FASB and
worked on several important and formative standards, including
Financial Accounting Standards No 2, Accounting for Research &
Development, which later helped define what an asset was within
FASB's conceptual framework.
Pacter also authored Financial Accounting
Standards No 5, Accounting for Contingencies, which helped define
what a liability was within the conceptual framework.
In 1984, Pacter helped draft the constitution
for the Government Accounting Standards Board (GASB), the US public
sector standard setter.
Following his work for GASB, Pacter became the
commissioner of finance at the City of Stamford, Connecticut, a
position he held for seven years.
"Here I was setting up a government accounting
standards board, never anticipating that I would actually be a
chief financial officer of a government that had to prepare
financial statements that GASB standards would apply to," he
says.
"I didn't just deal with accounting and
business people, but with firemen and garbage collectors, health
care workers, educators and people in every other conceivable area
of government. In those days, the budget was about $300 million a
year, we had over 3,000 employees, so it was a pretty good size and
diverse operation. I enjoyed the work very much."
Pacter was hired by the International
Accounting Standards Committee in the mid-'90s to write standards
on financial instruments, agriculture, segment reporting and
discontinued operations, and interim reporting, among others.
He joined Deloitte Hong Kong in 2000 and
worked with China's Ministry of Finance to help develop Chinese
accounting standards.
That December, Pacter launched the excellent
Deloitte IAS Plus website, which contains daily updates on changes
to standards, regulation and other accounting developments.
IAS Plus has been visited by more than 9
million users and it is not uncommon for more than 50 users to
visit at any time.
Pacter writes all the content and works on the
site seven days a week. It is a passion he maintained while working
on IFRS for SMEs. Pacter devotes two thirds of his time to the IASB
and a third to Deloitte, primarily updating IAS Plus.
A cornerstone of the website is a table that
highlights those jurisdictions that use or are planning to use IFRS
and those that don't.
This resource is regarded as a world authority
on IFRS use and, therefore, subject to all sorts of claims from
IFRS aspiring nations that Pacter must carefully test.
Pacter's latest challenge is to chair the
IASB's new IFRS for SMEs Implementation Group, which will help
jurisdictions implement the new standard and assist accountants
using it.
Despite the current controversy caused by some
of his earlier work, Pacter still has a burning passion for
standard-setting. He is unsure when he will retire from the
IASB.
In June 2011, IASB chair David Tweedie will
complete his second term. Pacter says his own retirement could be
sooner but will not be any later than this changing of the
guard.
He will continue working on IAS Plus for as
long as he is able to but will relinquish his standard-writing
duties.
It will draw the curtain on the career of one
of the great authors of accounting rules of this era.
Perhaps bankers and politicians might not miss
Pacter's work, but there's little doubt his legacy will live well
beyond this recession and the next time accounting rules are blamed
for the world's capital market ails.
SNAPSHOT

Paul Pacter

Born

26 January 1943, Bronx (New York City), New
York

Marital status

Single, no children

School

Stamford High School, Stamford,
Connecticut

University/degree

Undergrad: Major in Accounting, Syracuse
University, 1964; Graduate: PhD from Michigan State University,
1967

First job

Taught two years in Graduate School of
Business, New York University. Then worked for Hurdman &
Cranstoun, then the ninth largest firm in the US in 1969. Joined
FASB when it was formed in 1973

Residence

Apartments in Hong Kong and London

Additional homes

For the past few years my additional home has
been the doghouse, where I often found myself after pushing the
IASB Board too hard for more simplifications of financial reporting
for SMEs

Hobbies

Photography, hiking, computers, theatre
(particularly drama)

Favourite Food

Anything Italian (though preferably without
much garlic – a request that contradicts the sensibilities of most
Italian waiters)

Favourite drink

Sparkling water (we called it seltzer where I
grew up)

Favourite book

Lately I have enjoyed reading about society
and culture in China (examples: Brothers by Yu Hua and China Road
by Rob Gifford) and India (examples: White Tiger by Aravind Adiga
and The Six Suspects by Vikas Swarup) and more generally (example:
Ghost Train to the Eastern Star by Paul Theroux)

Favourite film

Apocalypse Now

Favourite music/band

Favourite artist is Buddy Holly. Favourite
group is Lynyrd Skynyrd. Favourite music genre, besides 50s-60s
rock is classical chamber orchestra

Car you drive

I have not owned a car since June 1996. Rent
occasionally. Just completed a delightful two-week driving trip
through northeast Spain (Madrid, Zaragoza, Poblet, Montblanc,
Sitges) and Southern France (Carcassonne, Nimes, Arles, Orange, Les
Baux, St Remy, Aix en Provence, and Nice) and Monaco

What you can't live without

Ice cream. Oh yes, and did I mention ice
cream?

Ideal guest at a dinner party

IASB board member Jim Leisenring – there is
always stimulating conversation when Jim is there

Where are you most happy

Working on my www.iasplus.com website

Source: International Accounting
Bulletin