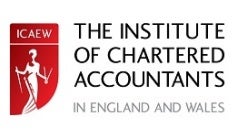 Members of the two organisations were joined by representatives of the Malta Financial Services Authority, banks and accountancy firms for a discussion of the role of audit and ways to enhance the audit process in the country.
MIA president Anthony Doublet said auditors, audit committees and regulators all want a "true and fair view" to be provided by financial statements and that these groups will be "critical to the ongoing growth of Malta as an international financial centre".
He added that by working with ICAEW, MIA ensured that its members "have access to the latest ICAEW guidance in financial services."
ICAEW financial services faculty head Iain Coke said "nowhere is good and transparent governance more important at the moment than in banks", as "clear reporting, robust auditing and transparent governance processes" are needed to rebuild public confidence.
The news follows an agreement earlier this year between MIA and ICAEW to collaborate on technical matters, providing MIA members access to 'ICAEW's thought leadership and other technical resources'.
As ICAEW Europe's regional director Martin Manuzi also highlighted: "Training for ICAEW's internationally-recognised qualification, the ACA, has become available in Malta this year, contributing further to building [Malta's] pool of talent" in the accountancy profession.
Related links
Malta Institute of Accountants
Institute of Chartered Accountants in England and Wales