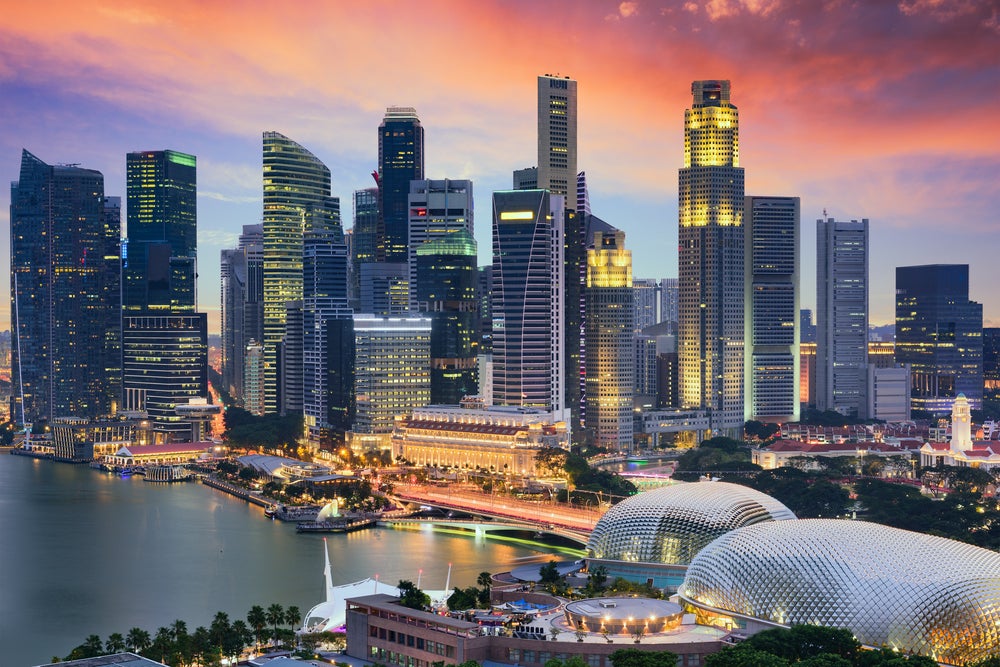 Building on its ongoing efforts, KPMG in Singapore is further reinforcing its commitment to support growth of companies with a S$50 million investment over the next five years. This additional investment aims to drive financial services innovation, build ESG capabilities, and provide support to businesses in their innovation and transformation journeys. This announcement comes alongside a leadership transition where deputy managing partner and head of audit,. Lee Sze Yeng, will succeed Ong Pang Thye as managing partner, effective from 1 October 2023.
Leadership Transition
KPMG in Singapore managing partner, Ong Pang Thye, expressed his confidence in the firm's future direction, stating: "In today's rapidly changing world, it's crucial for companies to prioritise innovation, technology, and trust to stay ahead of the competition and create lasting value. As we prepare for a leadership transition, we remain committed to helping businesses harness the latest technologies while building trust through responsible practices. In addition, we will focus on upskilling quality talent to meet evolving demands. Our strategic focus is designed to complement the needs of Singapore's resilient, sustainable, and technologically advanced economy."
KPMG in Singapore deputy managing partner, Lee Sze Yeng, commented: "I am honoured to lead KPMG in Singapore into a future where collaboration fuels innovation and progress. Addressing complex business challenges and driving meaningful change requires strategic partnerships that unite the best minds. We are committed to enhance the already flourishing financial services sector and build ESG capabilities for the future. Through this investment, we aim to foster collaboration, empower businesses with cutting-edge tools and resources, for transformation and sustainability."
Accelerating Singapore's Financial Sector Transformation
Amid national efforts to further develop Singapore as a leading financial centre in Asia, KPMG will collaborate with industry stakeholders, fintech companies and regulators to support the digital transformation of businesses and financial market infrastructure. KPMG's investments come at a time of rising demand for quality advisors, as businesses outline their long-term growth strategies to support Asia's development and serve Singapore's economy. Investments into these areas will significantly advance the development and transformation of the financial services sector, specifically targeting the integration of the sector with the real economy through data, digital assets and emerging business models.
Driving ESG growth
KPMG's strategic investment in ESG capabilities and workforce upskilling aims to support businesses as they navigate the evolving regulatory landscape and capitalise on emerging opportunities in sustainable finance and green technology.
KPMG's comprehensive ESG services employ a multidisciplinary approach to support businesses in their transformation and innovation, as well as sustainability reporting, measurement, and assurance needs. KPMG's commitment is also exemplified by its ESG Centres of Excellence. The ESG Banking Centre of Excellence provides banks and financial institutions with access to digital platforms, data signals, cross-sectoral domain knowledge, and insights from KPMG's global network thereby fostering growth of the ecosystem. To support net zero aspirations, the KPMG ASEAN Decarbonisation Hub also joins forces with industry players to help businesses on their decarbonisation pathways.
Driving Business Transformation
KPMG aims to continue to provide businesses with robust solutions that prioritise digital transformation, sustainability, and social responsibility. As part of KPMG in Singapore's digital drive, the firm is enhancing technology-driven enablement through strategic alliance partnerships and KPMG Digital Village. Digital Village focuses on end-to-end innovation delivery and venture building expertise in areas such as asset tokenisation, climate change, supply chain, AI integration, and data-driven customer engagement platforms.