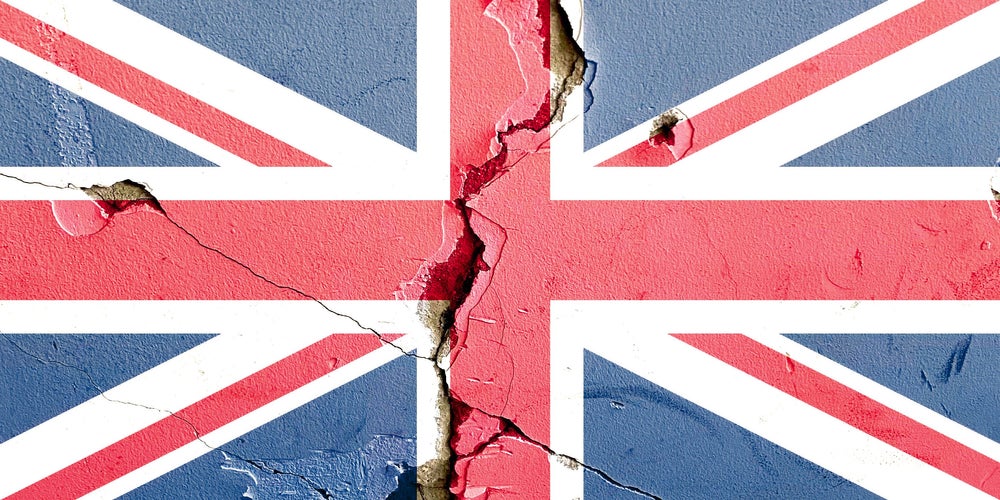 The rising cost of living and weaker consumer spending are expected to deepen the economic divide between London and the rest of the UK, according to the latest EY UK Regional Economic Forecast, released today.
The forecast says that UK Gross Value Added (GVA) is expected to decline 0.6% over the course of 2023, with London (-0.2%) the only part of the country predicted to see a smaller economic contraction than the UK overall. London's estimated 2022 GVA growth of 5.5% was the fastest in the UK, while only Scotland (5.3%) and the East of England (4.3%) join the capital in being expected to have seen better GVA growth than the UK as a whole (4.1%) last year.
Although Scotland is expected to match the overall UK GVA performance in 2023 (also contracting 0.6%), other parts of the UK are forecast to lag behind. Yorkshire and the Humber and the East Midlands are predicted to see the steepest GVA contractions, at 1% each.
Driving the contraction in UK output in 2023 are the forecast declines in services most dependent on household spending. With consumers struggling amid cost of living pressures, this year's worst performing sectors are expected to include wholesale and retail (-3.3% GVA contraction), accommodation and food services (-2.7%), and arts, entertainment and recreation (-1.8%). Manufacturing (-2.9%), which relies on consumer spending to maintain demand, also faces challenges relating to higher input costs such as raw materials and labour, alongside increased borrowing costs.
At the other end of the spectrum, less consumer-dependent sectors like administrative and support services (0.8%) and professional services (0.1%) are expected to see some growth, while sectors like real estate (-0.2%) and financial and insurance services (-0.5%) are forecast to see smaller contractions than the rest of the economy.
EY's and UK&I managing partner, markets & accounts, Rohan Malik, said: "The rising cost of living is likely to exacerbate the differences in regional economic performance, widening regional inequalities and heightening the need for economic policy which spreads growth out across the UK. Levelling-up presents an opportunity to boost growth for the whole of the UK – but familiar patterns are still all too present as the economy recovers from the pandemic.