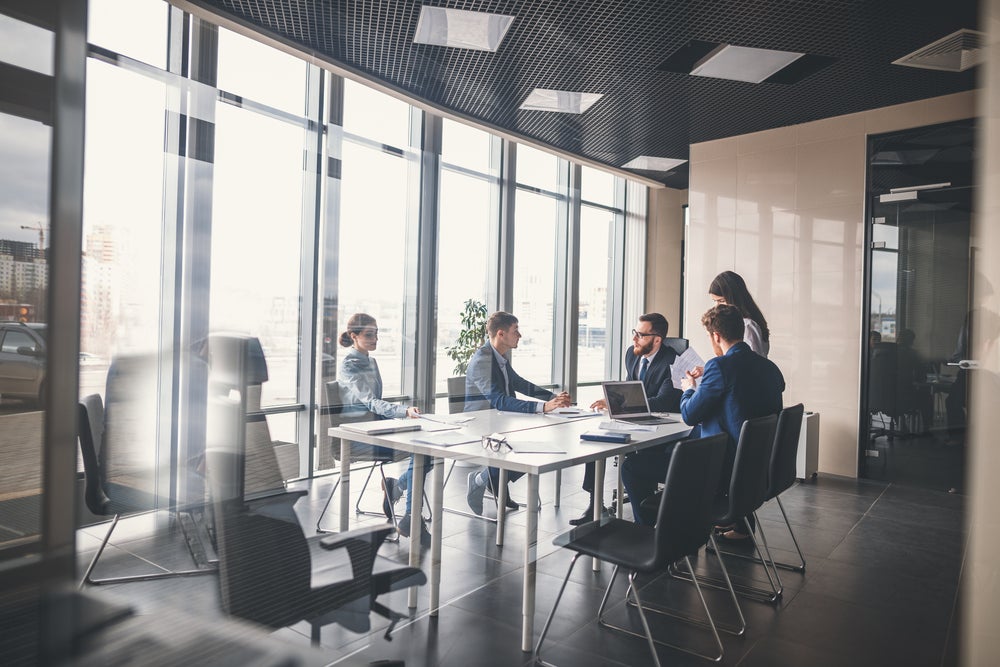 CFOs that drive bolder change in their finance teams can deliver better performance today and position themselves to outperform in the future, according to the EY 2023 Global DNA of the CFO, a survey of 1,000 global CFOs and senior finance executives.
Only 16% of finance leaders surveyed perceive their finance function as best-in-class in terms of key change priorities, such as technology and operating model, and 14% say they are making bold holistic changes to transform the function for the future. Those CFOs pursuing this agenda are 1.4 times more likely to have an above-average or best-in-class finance function today and 1.7 times more likely to reach best-in-class status after transformation.
Commenting on this, EY Global and EY Americas strategy and market leader, Myles Corson, said: "CFOs that push bold change are more likely to drive value both today, and in the future, compared to those pursuing more incremental change. The CFOs driving bolder change embrace different priorities and provide a roadmap for finance transformation. These CFOs are placing greater emphasis on changing the culture of their finance teams, transforming technology and analytics, developing leadership skills and identifying the next generation of leaders."
CFOs face complex and contradictory demands as they strive to drive long-term value and find short-term cost efficiencies while re-inventing the finance function. The survey highlights three fundamental paradoxes within the CFO role: creating long-term value while facing pressure to cut priority investments; managing risk while driving value through bolder and more innovative change; and succeeding as a strategic finance leader and achieving career ambitions when traditional finance skill sets do not equip them with all the attributes required.
Balance near-term and long-term investment priorities
Sharing their experience, half of respondents (50%) say they are meeting short-term earnings targets by cutting funding in areas that are also considered long-term priorities.
Environmental, social and governance (ESG) programs are the most vulnerable to such cuts, with 37% of respondents stating their organization plans to reduce or pause spending in the next 12 months, despite considering ESG a long-term priority. However, CFOs should be cautious about cutting spending in this area, given the importance of sustainability in driving long-term value. In contrast, supply chain costs are the least likely to be targeted (24% of respondents), suggesting that recent disruption has led to a prioritization of supply chain resilience and is more likely to be exempt from cost-cutting.
Effectively balancing short-term demands with long-term value can require collaboration, cooperation and trust between finance leaders and the executive team. However, tensions and disagreements can undermine this collective effort. Sixty-seven percent of finance leaders surveyed say that there are tensions and disagreements within their leadership teams regarding the balance between short-term and long-term priorities.
The survey highlights that the CFO can play an important role in resolving those tensions and balancing short-term and long-term priorities. They can provide valuable insight on decision-making, navigating trade-offs, fostering consensus across the C-suite and helping to align decisions with the long-term value strategy.
Fulfilling this role will require a CFO with the credibility and influence to challenge the CEO and executive team. However, the research suggests that not all finance leaders are willing to voice their opinion all of the time. Less than one-third of respondents (32%) "always" speak up when they have a differing opinion from the consensus, and only 30% of respondents "always" strongly challenge members of the executive team when they disagree on a key issue.
Balancing risk with innovation and bold transformation
Overall, 72% of respondents say traditional back-office behaviors and mindsets are slowing the modernization of the finance function.
Corson added: "The finance function needs to foster a culture that encourages innovation while maintaining risk management practices and avoid innovation being hampered by a risk-averse nature inherent in the CFO role. This will help CFOs to position finance as a strategic driver of sustainable growth within their organization."
As CFOs look to build digitized finance functions to drive sustainable, long-term growth, their top priorities are transforming finance technology and advanced data analytics. These two areas topped the list of CFO transformation priorities, with technology transformation in top place (selected by 37%) and advanced data analytics selected by 27%, alongside sustainability capability. This emphasizes the importance of data analytics in helping to shape the future of finance as a strategic business partner. However, while "talent" should also be a priority in helping to deliver a successful transformation, it is only cited by 19% of respondents.
Balancing the evolving role of the CFO with traditional skill sets
Many finance leaders view the CFO role as a steppingstone to the CEO position. Providing the strategic grounding and valuable experiences required to prepare for the rigors of the role. Eighty-four percent of respondents recognize the CFO role as highly challenging but also state that there has never been a more exciting time to be a CFO – up from 76% of respondents in the EY 2023 Global DNA of the CFO Survey. This trend underscores the significance of the CFO position in career ambitions and emphasizes the importance of preparing finance leaders for future leadership opportunities.
The evolving expectations for CFOs include expanding their knowledge in new domains, with two-thirds of finance leader respondents (66%) recognizing the willingness of companies to appoint CFOs with limited finance experience. This highlights a move toward valuing strategic and inspirational leadership over solely domain expertise, signaling a shift from the traditional perception of the CFO role.
To be a successful CFO, the research highlights the significance of emotional intelligence for future CFOs. According to the findings, the top skill or attribute expected of successful CFOs in the next five years is highly developed emotional intelligence and experience in people-issues like diversity and wellbeing. As CFOs assess potential talents in their teams, they should prioritize individuals who demonstrate emotional intelligence and the ability to connect with others effectively.
Corson concluded: "Supported by a high-performing finance function, CFOs can reconcile the three critical paradoxes that can shape success in their role. To benefit the wider business, CFOs should articulate a strategy for long-term value while setting achievable targets and implementing effective performance management. Transforming the finance function will likely require a cultural shift, fostering new mindsets and behaviors within the team.
"Additionally, CFOs should focus on fulfilling their strategic remit and nurturing future CFOs, which can depend on collaboration with the chief human resources officer to provide succession planning and training for high-potential candidates. By prioritizing these areas, CFOs will be better equipped to navigate the challenges and make a meaningful impact on their organization."