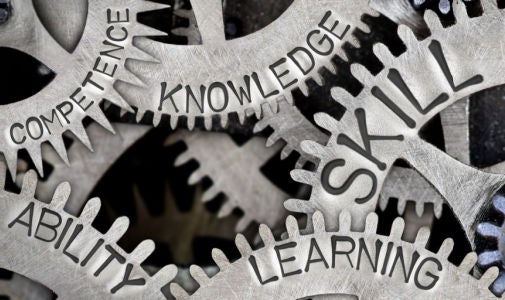 AICPA & CIMA have called on the UK government to reform the apprenticeship levy to boost higher level skills in the workforce.
In their submission to the Treasury ahead of the Spring Budget, AICPA & CIMA have called for the levy to be reformed, to widen access to training and enable employers to better nurture the skills and talent pipeline for their future UK workforce.
They propose a new "Apprenticeship and Skills Levy", which would allow the money raised by the levy to be spent by employers not only on apprenticeships, but also on other forms of skills and development training.
AICPA & CIMA believe a refreshed Apprenticeship and Skills Levy would provide a flexible framework for businesses to develop their people and talent. This could include recognised continuing professional development and/or retraining, to ensure all employees are motivated to learn, unlearn and relearn.
AICPA & CIMA chief executive of management accounting Andrew Harding said: "If the apprenticeship levy were reformed to allow access to a wider range of training and professional development, that would go some way to addressing the skills gaps which are currently preventing the economy from growing as it should.
"We are far from the only organisation asking for this type of reform, and the calls come from across the political spectrum as well. I hope that policy makers will give the issue proper consideration."
CIMA provide the Secretariat for the All Party Parliamentary Group (APPG) on Accounting for Growth which recently published a report on 'Apprenticeships and Skills: How to boost financial and professional skills.' In AICPA & CIMA's budget submission, some of the APPG's recommendations were highlighted, including:
Linking the apprenticeship scheme with the government's levelling up and growth plans to help build skills clusters.
Encouraging companies to change recruitment practices to advertise for ex-apprentices.
Increasing the percentage of unspent levy funds that can be transferred to another business to 40%.
Relaxing the 12-month rule to allow companies to fund short courses and skills boot camps through the levy.
In England, all employers who spend more than £3 million a year on wages are charged 0.5% of their payroll above that £3m threshold for the levy. This money is held in an account for that employer to deploy on training arrangements for apprentices. It is also topped up by the government. If the employer does not use the funds after two years, they are taken by the government.