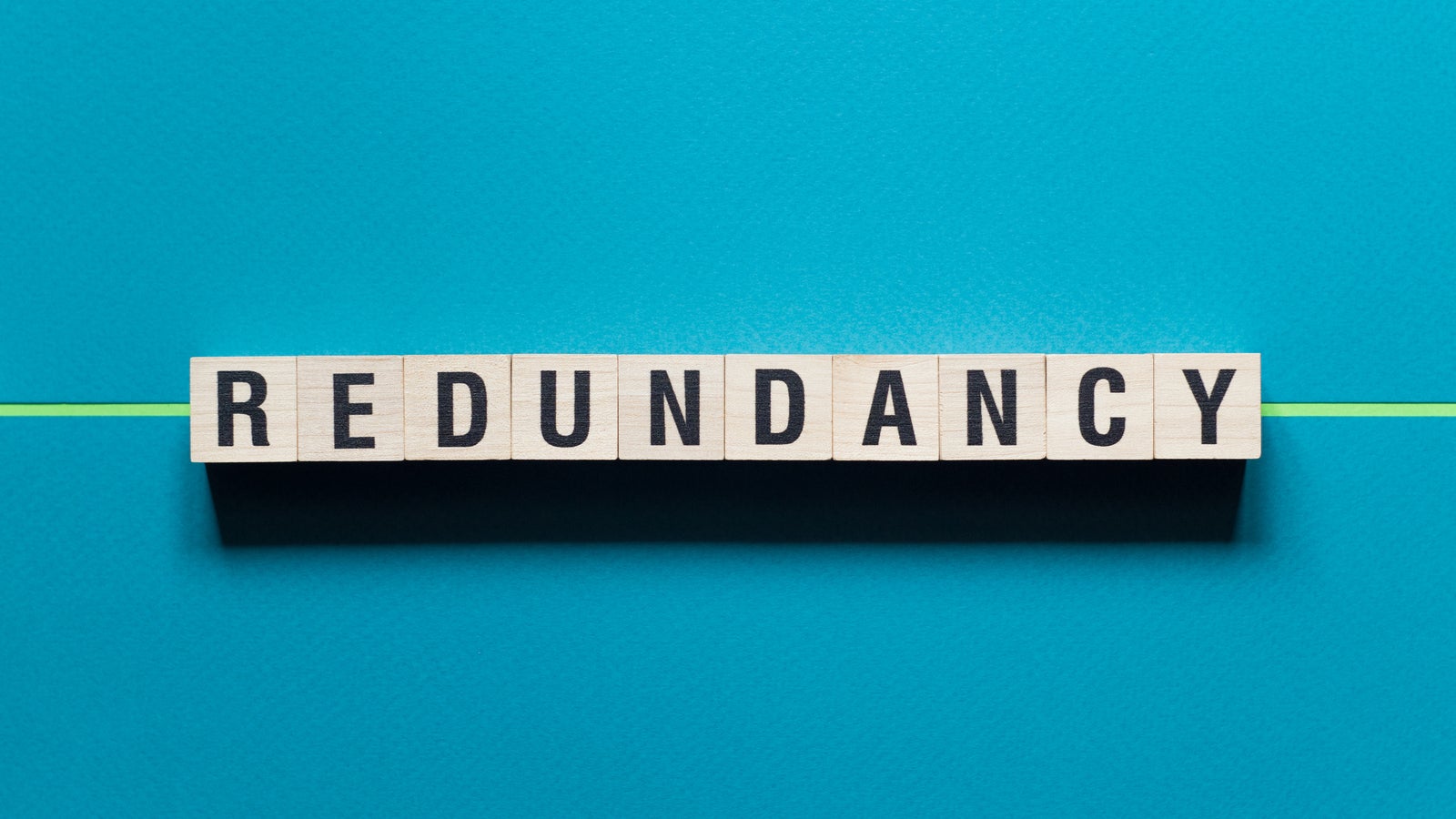 By Paul Day, Support Officer at CABA, the wellbeing charity
Redundancy can be tough to take at any age. But for anyone over 50, there is very often the added anxiety of the age factor. Let's be clear on one thing – age discrimination, like any other form of discrimination is illegal. But we must also be realistic and acknowledge that ageism happens. The first thing to bear in mind when it comes to redundancy is not to take it personally. The role has been made redundant, not the person, and right now, lots of organisations are faced with little choice other than to cut costs by removing roles.
Never forget the advantage your age brings. You've lived through recessions, experienced lots of change before and I'm sure you've seen it done well and done badly. All of that understanding and insight will help you and are great skills you share and demonstrate with recruiters and employers.
So, how can you navigate your redundancy? Here are our 3 top tips:
Be very clear and confident about your proposition
Spend some time thinking about all the skills you've developed; your experience and your qualifications. Then consider all of the great things you've accomplished in your career. Now start to crystallise that into your offer. What are you great at? What makes you different? Apart from being good for the soul, this exercise will help you go to market with a clear proposition. This will be powerful, compelling and will help you stand out.
Make sure you tailor every application you send. Recruiters spend minutes, sometimes seconds, scanning CVs and applications. Look closely at the ad and, if you have it, the role profile. What are they specifically looking for? What are the key priorities of the role and essential requirements in the person spec? Make sure your CV or application highlight your achievements, experience and skills that match. That might mean amending your personal profile, changing the order of the bullet points under each role, describing an achievement in a little more detail. Ultimately, you want the recruiter to immediately see you are a good fit and put your CV on the 'yes to interview' pile.
Network, network, network
This will be the most effective, productive and energising thing you can do, and it could be the key to your success. It puts you in control of your job search and will help you set goals and stay proactive.
Start with your networking contact list. Think about the people you've worked with, old bosses, clients, suppliers and associates. Rank your contacts by how valuable you think they will be and how comfortable you feel approaching them. Then, use your ranking system to prioritise who you contact. Think about how they will be able to help you. Can they give you some information about a company or sector? Who can they introduce you to who can help in your job search?
When networking, you'll probably only get a short amount of time with someone. If you meet somebody at an online event, you may only have a few minutes. It's important you can describe yourself succinctly and confidently. This is your 'elevator pitch' and should only take 20-30 seconds.  'I help companies grow sales and profits' sounds so much better than 'I am a business development manager' and immediately conveys the value you can add to a business.
Age-proof your CV
There are some easy and practical things you can do to make sure that your CV is age-proof. For instance:
Don't put your date of birth on your CV.
Don't mention 'O' Levels or put dates when you were at Uni.
And don't forget that your CV doesn't need to tell your life story, so there's no need to include your first handful of jobs.
Concentrate on your most recent 3 or 4 roles and, above all else, highlight your achievements. Be specific and, where you can, quantify the achievement.
The pandemic has been a difficult time for every single one of us, and it has left many of us facing challenges we would not have imaged at the start of the year. If you do find yourself in a position where you're facing redundancy or job less, don't let the worry take over. Be calm and work through this advice. For more help and guides, visit: https://www.caba.org.uk/