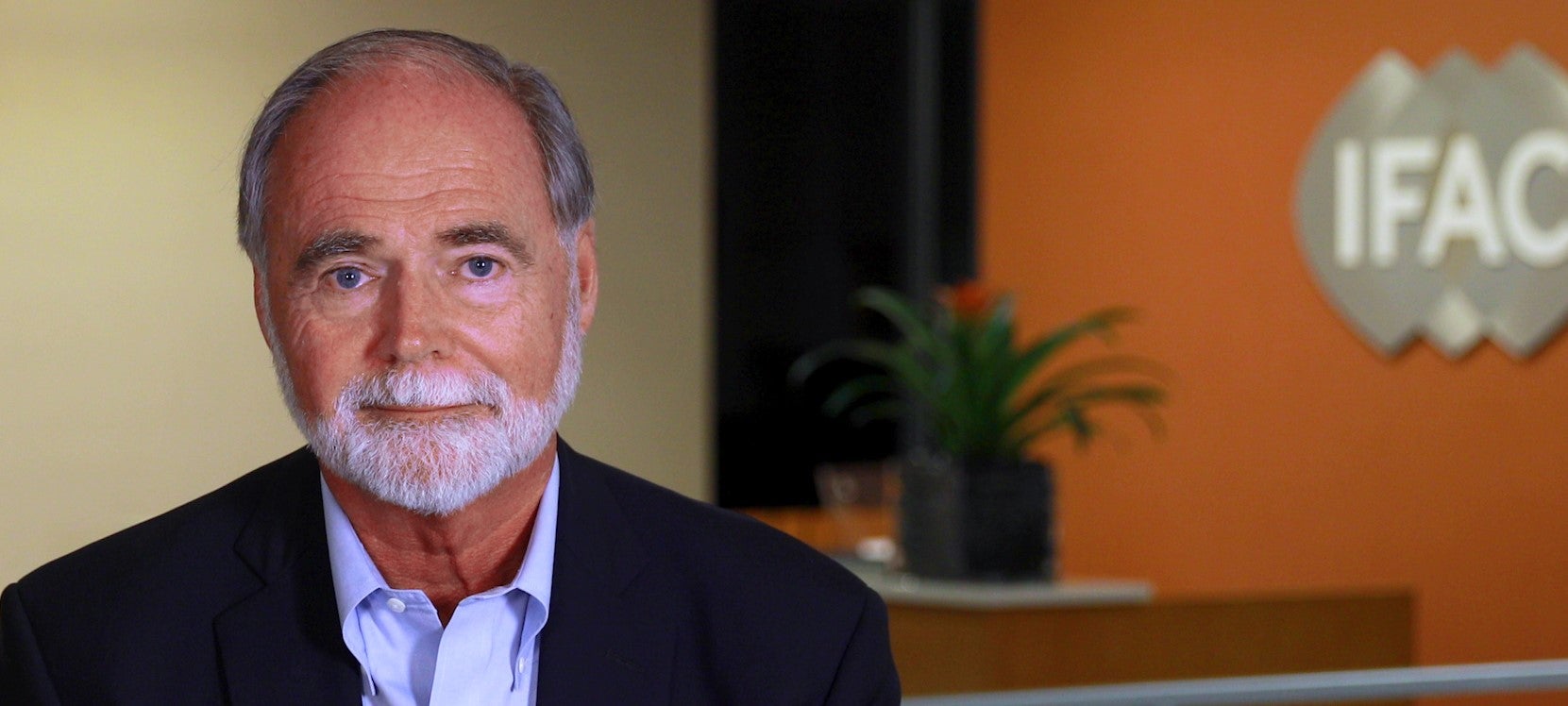 In a letter that IFAC CEO, Kevin Dancey, recently shared with its 175 global member bodies, he outlines the organisation's agenda and priorities for sustainability reporting in the year-ahead. Dancey explains why accountants, as the chief stewards of business information, are best suited – and prepared – to lead the charge on upcoming changes in corporate and sustainability reporting and how IFAC plans to tackle this essential work in 2021
Dear Colleagues –
As professional accountants, the chief stewards of business information, we have both an important responsibility and a transformative opportunity to engage in and lead on upcoming changes in corporate reporting, specifically sustainability information. Frankly, there is no one better positioned than us. But make no mistake: if we don't rise quickly to the occasion, demonstrate our competencies, and seize this significant opportunity, someone else will.
The purpose of my communication today is to update you on the ongoing work that IFAC is doing in this critical area, including where, with your help, we will take direct action, speak out, and endeavour to influence the journey to a more effective corporate reporting system.
But first: why are professional accountants best positioned to meet this need?
All organisations need better information to measure and manage the risks they face, capitalise on the opportunities in front of them, ensure their long-term success, and report to the boards that oversee them. At the same time, a broad range of stakeholders are demanding enhanced reporting that is relevant, reliable, comparable, and assurable.
Professional accountants inside organisations—with their analytics skills, critical thinking, scope of influence and organizational understanding—play a central role in integrating business-critical information, introducing and managing better processes and controls, making and enabling business decisions, and reporting to stakeholders in a holistic, integrated way.
Professional accountants in public practice, including SMPs, possess the necessary expertise, objectivity, and independence to best provide advisory and assurance services to organizations to enhance confidence in this information and new forms of external reporting.
Regardless of where they sit, professional accountants—your members—are simply best placed to meet this need—cost effectively, with quality and integrity.
Before setting out IFAC's go-forward corporate reporting agenda, a brief review of recent events:
Last September 2020, IFAC issued a call for the IFRS Foundation to create a global sustainability standards board alongside the IASB. Later that month, the Trustees of the IFRS Foundation published a Consultation Paper to assess demand for global sustainability standards and the Foundation's potential role in meeting any demand.
In November, SASB and IIRC announced their intention to merge into the Value Reporting Foundation, further supporting the objective of unified and simplified sustainability disclosures.
In December, five internationally significant framework- and standard-setting institutions (CDP, CDSB, GRI, IIRC, and SASB) published a prototype climate-related financial disclosure standard that also incorporated recommendations from the TCFD.
The European Commission has continued to move forward on its Non-Financial Reporting Directive.
Earlier this month, IFRS Trustees announced definitive steps towards a decision on whether to announce the establishment of a new global sustainability standards board.
And this week, IOSCO provided strong support for a global approach overseen by the existing IFRS governance structures, which can be found here.
There is momentum. Change is afoot.
IFAC's corporate reporting agenda over the next several months will focus on:
Advocating for a Global Approach to Sustainability Standards
We will likely see continued movement among the key framework and standard-setting initiatives mentioned above. Regardless of how the landscape evolves, IFAC will continue to support moving with speed to a global approach under the auspices of the IFRS Foundation to achieve globally consistent sustainability standards that lead to relevant, reliable, comparable, and assurable information. We recognise and support the need for supplemental requirements to reflect regional/jurisdictional policy priorities. But we emphasise the urgency of addressing at a global level the needs of investors and capital markets. IFAC will speak out, including through our engagement in the B20/G20 policy development process, in support of this global approach.
Encouraging Sustainability-Related Skills and Competencies
IFAC will continue to work with PAOs and through the International Panel on Accountancy Education to demonstrate that professional accountants not only have the skills and competencies needed to prepare, assure, and utilise this information, but also the expertise to build and evaluate necessary controls and processes related to sustainability. In identifying which existing foundational skills can be leveraged to meet new requirements, and in creating access to obtain new subject matter expertise, IFAC supports the positioning that professional accountants are best placed to meet the sustainability-related needs of organisations.
Championing an Integrated Mindset
The insight gained from both financial and sustainability-related (or "non-financial") information is maximized when an integrated approach connects the two. Quite simply, financial and sustainability information are not two, disconnected silos. An integrated approach leads to better decisions that deliver long-term value creation—financial returns to investors while taking account of value to customers, employees, suppliers, and societal interests. Professional accountants working in companies must continue to foster an integrated mindset that connects financial and sustainability data, processes and analysis.
Advancing Assurance Services
Assurance is a necessary component of the evolving global reporting system and an imperative for our profession. One of the core competencies of the profession is working with experts in a variety of areas and that will certainly continue. IFAC will be reaching out to Member Bodies and Firms—to better understand current and best market practices, identify gaps, and develop a shared narrative that best positions professional accountants to perform sustainability assurance. In addition, IFAC is launching an effort with the IIRC tomorrow, aimed at helping to accelerate the development of assurance services for integrated reporting.
Positioning the Profession to Lead
Professional accountants are central to gathering, analysing, and communicating high-quality information. Our role in sustainability-related reporting—and insights—represents an even greater opportunity to unlock value for companies and clients. We will have to integrate into our work new and diverse subject matters and technologies, but our core knowledge, skills, professional judgment, integrity, and code of ethics are already in place. The future potential of sustainability information is too important to not get it right; together we will actively make the case that our profession is well positioned to rise to this challenge.
Thank you in advance for staying abreast of the issues and lending your voice and energy to help ensure our profession stays front and centre in this important conversation. Please keep us advised of key developments in your jurisdiction.
I look forward to keeping you up to date on our progress as we move forward through our Knowledge Gateway, our bi-weekly newsletter The Latest, and reporting out on other events we will be convening on this important topic.
Cheers!!
Kevin