Asia Pacific leaders give an update on the profession in their respective countries.
---
The Accountant World Survey 2017: Asia Pacific
---
Hong Kong
By Raphael Ding, CEO, HKICPA (Hong Kong)
What were the trends in the last year affecting the accountancy profession in your country?
Recent regulatory reforms effective this year include the introduction of revised auditor's reports, requiring auditors to highlight any identified key audit matters, aimed at enhancing the value added of an auditor to investors and stakeholders. The Institute surveyed practitioners and users of the reports to determine how the changes were received and highlighted key areas for further improvement.
New regulations on anti-money laundering and terrorist financing affecting accountants are currently being discussed and are due to be introduced next year. This will affect accountants who will be required to undertake more thorough due diligence of their clients dealings to ensure compliance with the regulations.
How well do you
really

know your competitors?

Access the most comprehensive Company Profiles on the market, powered by GlobalData. Save hours of research. Gain competitive edge.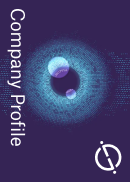 Company Profile – free sample
Thank you!
Your download email will arrive shortly
Not ready to buy yet? Download a free sample
We are confident about the unique quality of our Company Profiles. However, we want you to make the most beneficial decision for your business, so we offer a free sample that you can download by submitting the below form
By GlobalData
There have also been changes to the regulatory bodies in Hong Kong. The recently founded independent Insurance Authority took over as regulator from a Government body this year. The Insurance Authority is in the process of implementing a new statutory regulatory and licensing regime. The Government has also drafted legislation, shortly due to be introduced to the Legislative Council, which will establish an independent audit regulator for listed companies, bringing Hong Kong into line with international standards.
After a year of slow growth and declining retail sales due to lower spending by overseas visitors, predominately from Mainland China, Hong Kong rebounded strongly in 2017.
What challenges was the accountancy profession facing in your country in the last year?
Hiring and retaining accountants remains difficult for member firms, according to the Institute's annual membership survey, with almost 90% of accounting firms reporting difficulties in recruitment and over half of CPA firms struggling to retain talent. Relatedly, pay rises of 5% or more were reported by over half of survey respondents, with over one in 10 reporting rises of 15% or more.
More stringent regulations will make the job of accountants more difficult. Regulations on anti-money laundering are currently under discussion but due for implementation in early 2018. The OECD's Base Erosion and Profit Shifting regulations are under discussion and will likely affect the roles of many accountants in practice and in business, especially given the large number of multinationals operating across tax jurisdictions from Hong Kong, who will be affected by the codification of transfer pricing rules.
Technological disruption to the accounting profession will continue to affect the day-to-day roles of accountants, both in business and in audit. Cloud-computing enabled machine learning will become ever more prevalent in accounting firms and accountants will need to adjust and update their skillsets to offer clients higher value-added services such as consulting. In business, companies will increasingly rely on predictive analytics software to analyse past data and forecast future business trends.
What are your organisation's strategy/plans/projects for the next two to three years?
The Institute is undertaking a branding exercise, to ensure the brand remains well-regarded and relevant for the times.
The Institute is also undertaking a digital strategy plan, ensuring that we are effectively connecting with our members and responsive to their needs and issues using the latest mode of communications.
We are in the process of updating the post-graduate qualification programme. The new version will provide a world-class and comprehensive training structure and offer a way to join our profession for non-traditional accounting degree holders. The changes to the QP will help to ensure that graduates can succeed in the rapidly changing business world.
The Institute continues to expand the scope of training to include more in-depth programmes, including professional diplomas in taxation and insolvency and restructuring, and the newly launched Financial Controllership Program and courses in soft skills and non-traditional training such as working with the latest technologies. The Institute is also working on providing different delivery modes, such as online, to facilitate learning anywhere, anytime.

Pakistan
By Riaz Rehman, president, ICAP (Pakistan)
What were the trends in the last year affecting the accountancy profession in your country?
During the last year, Pakistan has witnessed two key trends that will have far-reaching impact on the accountancy profession. The first is the recent enactment of the revised Companies Act 2017, assented by the President on May 30, 2017.
The newly introduced Companies Act is being viewed by the business sector as more authoritative and supporting over-regulation. The Act significantly enhanced the authority of SECP in the areas of disqualification of directors, investigation, compromises, reconstructions. The Act also enhanced the compliance requirements for companies, which is going to effect the conduct of statutory audit. Another important change in the Act is awarding audit right to Cost and Management Accountants for companies with low share capital base. Although, in professional circles the impact of such recognition was not considered significant.
The second notable event is CPEC, which is an infrastructure development project and is part of historical Chinese led project named One Belt One Road (OBOR). CPEC is one of the first-line projects that kicked off last year. These projects are in the sectors of highways, railways and energy and are expected to be one of the biggest stimuli for Pakistan economy. As a thumb rule, the accountancy profession will be the key beneficiary of the economic growth within the country.

What challenges was the accountancy profession facing in your country in the last year?
A continuing challenge is the assessment of needs of businesses and preparation for re-modelling of chartered accountancy qualification. Trend of public sector governance through limited companies has increased in Pakistan consequently creating demand for accountants and financial managers to attain public sector-specific skill sets for which accounting profession is not really geared up.
What are your organisation's strategy/plans/projects for the next two to three years?
Conventionally speaking, Chartered Accountants are honed for excellent history-based analytical skills through training and audit assignments in practicing firms. To develop a more diversified Chartered Accountant, ICAP is planning to re-design its qualification in a way that would build on the history-based analytical ability. With this new strategy, Accountants will be able to give useful business insights and forecast business potential while keeping in sight the risks and uncertainties involved. We believe that accounting professionals should be able to plot a future of businesses with numbers that are more reliable.
Myanmar
By Tin Latt, vice chairman, MICPA (Myanmar)
What were the trends in the last year affecting the accountancy profession in your country?
Since last year, Accountancy firms in Myanmar provides ranges of services which include not only traditional Accounting and Audits, but other value-added services such as risk based auditing and transaction services to their clients. Local firms in collaboration with international firms may have more experience and capability to provide such kind of services.
What challenges is the accountancy profession facing in your country in the last year?
The key challenge is the shortage of talented accountants to participate in more demanding sophisticated projects.
What are your organisation's strategy/plans/projects for the next two to three years?
Our PAO, MICPA, is actively working to develop Accountancy Profession in Myanmar and we are in strong working relationship with IFCA and other International PAOs like ACCA, ISCA and ICAEW to develop our profession with our final target of becoming IFAC member.

Singapore
By Lee Fook Chiew, CEO, ISCA (Singapore)
What were the trends in the last year affecting the accountancy profession in your country?
In 2017, the Committee on the Future Economy (CFE) released its report on how Singapore and its economy can be best positioned for the future. The CFE report recommended seven key strategies that could secure economic growth for Singapore at an average of 2% to 3% per year, which surpasses the performance of most advanced economies. These strategies include ideas for Singaporeans to acquire and utilise deep skills, build strong digital capabilities, and develop a vibrant and connected city of opportunity. In particular, ISCA has been paying close attention to the call for trade associations and professional bodies to step forward to do more in helping workers to prepare for jobs of the future.
The report highlighted the importance for Singapore to build a vibrant ecosystem of hub services for the region, of which professional services like accounting are key.
A dedicated Working Group on Legal and Accounting Services was set up under the CFE to develop strategies to position Singapore's legal and accounting services sectors for the future. The Working Group identified nine high-growth practice areas to help drive demand for Singapore's legal and accounting services, seven of which pertain to the accounting sector. These practice areas include business valuation, corporate governance and internal audit. The Working Group also recommended that Singapore should catalyse and support the internationalisation of Singapore's accounting firms.
What challenges is the accountancy profession facing in your country in the last year?
The accountancy profession needs to be prepared for job demands of the future, given the context of accelerating digital disruption. Accountants need to develop the necessary skills in order to stay relevant in the sector over the next five to ten years. The technology skills that accountants increasingly need include information management skills, such as statistical analysis and data mining.
The accountancy profession also needs to keep pace with regulatory and governance changes, such as with the implementation of sustainability reporting for Singapore-listed companies from the financial year ending 31 December 2017.
What are your organisation's strategy/plans/projects for the next two to three years?
As the national accountancy body, ISCA has been taking steps to prepare the profession for the future economy. ISCA has been progressively revamping its Continuing Professional Education (CPE) offerings to include more future-ready courses. The courses include areas such as data analytics, cybersecurity, coding and blockchain.
In line with our goal to develop future-ready accountants, the Institute will also continue to provide specialisation pathways which enable accountancy professionals to deepen their area of expertise in specialised areas that are in high demand. An example is the ISCA Financial Forensic Accounting (FFA) Qualification, the first financial forensic accounting qualification in Southeast Asia, which will be open for applications in March 2018.