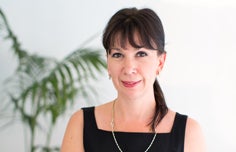 Cultural problems within financial institutions contributed, at least in part, to the financial crisis of 2008. Arguably, attitudes, values and behaviours prevalent within some banks' staff meant people were too eager to take unacceptable risks, and to cut corners. Since then many banks and organisations have recognized that they have a problem with their corporate culture. But while progress has been made, in places there remains a gap between words and actions. Nearly a decade on from the financial crisis, it is legitimate to question whether enough has changed.
The annual review of the Banking Standards Board (BSB), published in March this year, does offer some reassurance. Around 90% of participants say their colleagues act in an honest and ethical way. Only 14% said they do not feel comfortable challenging a decision made by their manager.
But it is not all good news. 12% of respondents have experienced instances where unethical behaviour was rewarded, and almost the same number think that career progression without "flexing" ethical standards would be difficult. 14% think there is a conflict between their organisations' stated values and the way they do business. And almost half of those do not believe that senior leaders in their organisation mean what they say. The BSB Chair, Dame Collette Bowe, summed up the situation quite well when she said that a lot of firms have nice policies and messaging, but it is actions that matter.
Problems within corporate culture can have severe consequences. Beyond the risks of a scandal breaking out, the "wrong" corporate culture can lead to a breakdown in internal trust and can be detrimental to the overall operations and performance of an organisation. This was a finding of a CGMA research in 2016, in which almost two thirds of global respondents acknowledged that the levels of trust between leaders and employees required improvement. And nearly half recognised the need for improvement in trust between executive peers.
A key cause of the lack of a healthy organisational culture is often behaviour "framed by fear". One example is staff being afraid to speak up, mindful of losing their position or being sidelined. Such speaking up doesn't need to be limited to highlighting ethical transgressions, which can have high reputational costs, but can relate to any aspect of work which could undermine an organisation's success. The higher the stakes, the bigger the fear.
Trust, culture and leadership at all levels in the organisation are inextricably linked. They rely on openness, honesty and straightforward speaking and action, measured by a clear sense of accountability that prioritises learning over blame.
More than any other stakeholder, staff can see the division between corporate rhetoric and corporate action and will respond accordingly. This means management teams and the Board need to much better align what they say with what they do.
Tanya Barman is the Associate Director of Ethics at CIMA