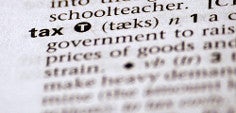 Almost a year ago, in the editor's letter in our sister publication, International Accounting Bulletin, I took my hat off to the hundred or so journalists who, for over 12 months, dug into the leaked files of Panamanian law firm Mossack Fonseca, as well as to the source(s) who leaked the documents, shedding light on the opaque world of international tax dodging.
At a recent ACCA event for the launch of a survey on public trust in tax, head of taxation, Chas Roy-Chowdhury, told me that journalists were not driven by public interest, but that they only wanted to make money, and that on the issue of tax, the profession's credentials are impeccable (see page 17).
This time last year, others had already said the work of the International Consortium of Investigative Journalists (ICIJ) bore no public interest.
Thankfully – in my opinion – this is not a view held by everyone. In fact, in April this year, the Pulitzer Prize Board awarded the Panama Papers investigation the Pulitzer Prize for Explanatory Reporting.
In last year's editor's letter I wrote:
"In preparing this issue, more than ever before, International Accounting Bulletin heard the words "no comment" – sometimes silence is worth a thousand words!
The scale of the Panama Papers seems to have taken the spin professionals by surprise, and they are operating what the military would call a delaying tactic: "a form of retrograde in which a force under pressure trades space for time by slowing down the enemy's momentum and inflicting maximum damage on the enemy without, in principle, becoming decisively engaged."
In other words, they are now holding positions as long as they can, before finding a way to regroup and put on a veil of beautiful and empty words.
They'll probably find their way out of it, at least in words. Now the question is whether the regulators and political powers will take the necessary measures so that there's no way out in practice at least."
Well, the spin merchants now seem to be back and out in full force with a survey that discredits the media and politicians, while presenting the accountant as the guardian angel of good tax practice: professionals who serve the public interest, abiding to the letter of the law and immune to all potential revolving door schemes (see pages 14 – 17).
The joint IFAC, ACCA and CA ANZ survey results are not unanimous, however, and an eminent ACCA member speaking in confidence with The Accountant described it as "hot air".
In the meantime, tax is currently at the top of the European Union's political agenda, and hopefully Brexit talks, French, German and now UK elections will not change that. I also hope that politicians, on the back of the ICIJ's work, have gathered enough momentum to counter the return of the spin doctors and bring the right policies forward – so that it is not a Pulitzer Prize for nothing.