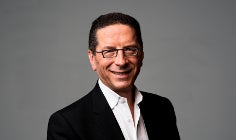 The dynamic forces shaping the form and content of corporate reporting and capturing complex social and environmental factors continues to challenge our profession.
Significant leadership has been shown by both the International Federation of Accountants (IFAC) and HRH's Accounting for Sustainability Project in positioning accountants as key players and enablers in driving the seventeen Sustainable Development Goals adopted by the General Assembly of the United Nations in October 2015.
Among the goals and related actions are those relating to measures to eradicate forced labour, end modern slavery and human trafficking and secure the prohibition of the worst forms of child labour.
Often these dire practices fall squarely in the domain of cross-border commercial dealings and foreign direct investment where historically it has been easy to 'turn a blind eye' to gain a commercial outcome.
Commonly the domain of transnational agencies, such as the International Labour Organization (ILO), the combatting of modern slavery is now attracting national government legislative responses. This is occurring in counties identified as having poor practices, for example in relation to the treatment of 'guest' workers and, more frequently, in developed economies addressing the practices of domestic companies in relation to their offshore operations and sourcing.
In Australia, the Joint Standing Committee on Foreign Affairs, Defence and Trade is conducting an inquiry into establishing a Modern Slavery Act, while the UK Modern Slavery Act and the California Transparency in Supply Chain Act have emerged as the 'gold standards' and each places particular emphasis on disclosure of supply chain practices and performance.
Transparency is paramount in improving human capital governance and broader business model viability. Further, it underpins regulatory oversight and application of black-letter law and is crucial in informing consumer choice and wider stakeholder assessments.
In the midst of these profound changes, the accounting profession is well placed to play a significant role in achieving responsible and transparent supply chain practices.
Guidance such as that developed by the OECD covering supply chain governance, risk identification and mitigation, procedural design and due diligence in key sectors such as minerals (specifically where sourced from conflict-affected areas) and garment and footwear, draws upon accounting's methodology and critical approach for its implementation and application.
Vital also to supply chain transparency and integrity is independent assurance, the quality of which is fundamentally dependent on the audit discipline and professional scepticism.
The audit profession is mindful of the challenges in assuring emerging forms of disclosure, such as those encountered in supply chain transparency and associated due diligence. The International Auditing and Assurance Standards Board currently has a project underway examining this very issue – Supporting Credibility and Trust in Emerging Forms of External Reporting: Ten Key Challenges for Assurance Engagements.
Moreover, the Code of Ethics for Professional Accountants, issued by the International Ethics Standards Board for Accountants (IESBA) imposes an over-arching responsibility on professional accountants to act in the public interest.
Significant in this latter regard is the promulgation by IESBA of an ethical standard Responding to Non-compliance with Laws and Regulations (NOCLAR), which is presently being adopted into the Australian code APES 110 Code of Ethics for Professional Accountants. Essentially, NOCLAR provides a framework that enables professional accountants, including auditors to disclose to an appropriate authority a suspected breach of a range of public laws including money laundering, fraud, bribery and corruption without being constrained by the Code's duty of confidentiality.
The persistent challenge in determining a suitable medium of narrative disclosure which efficiently supports market and stakeholder confidence in corporate practices is that financial and non-financial practice and performance are inexorably intertwined.
Some of the concerns I have previously voiced in relation to climate change disclosure are applicable to disclosures of social risks, such as modern slavery, and it is commendable that IFRS has, since March this year, under consideration a possible work plan for examining wider corporate reporting centred, in part, on prior work on Management Commentary.
As many readers will be aware, the International Integrated reporting Council (IIRC) has underway a Framework Implementation Feedback process canvassing views on progress since the release of the Framework in December 2013. Readers will also be aware of the IIRC's Corporate Reporting Dialogue (CRD) collaborative project.
Given the dire need to rapidly translate institutional responses to modern slavery into widespread corporate action, I suggest it may be opportune to extend the CRD framework mapping exercise. This could illustrate how major guidance such as the OECD Guidelines for Multinational Enterprises and sector specific due diligence guides (most noteworthy those for the garment and footwear sector, minerals and agriculture) might be used to collect and communicate supply chain transparency information.
Perhaps all too often there is a temptation to succumb to a view that humanity's needs are beyond the reach of our effective action, and indeed responsibility. The accounting profession has an important role to play in demonstrating this need not be the case.
Alex Malley is chief executive of CPA Australia