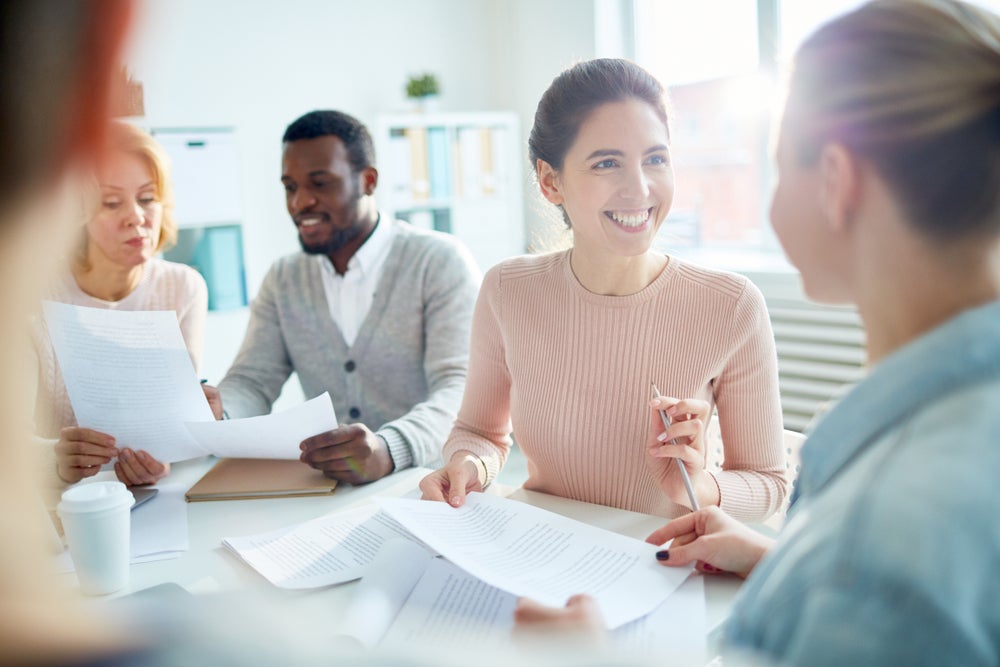 The Accountant hears from Joseph Kask Co-CEO of CLA Global and Regional Managing Principal – Global at CLA, US, and Sancho Simmonds Co-CEO of CLA Global and Head of Assurance & Business Services at Evelyn Partners, UK, about what sets CLA Global apart from other networks.
The Accountant: When and why was the CLA Global network formed?
Joseph Kask: CLA Global Limited (CLA Global) was founded on 1 July 2022 by CliftonLarsonAllen LLP and Evelyn Partners. The organisation offers one of the largest financial outsourcing services and private client and wealth advisory platforms of any global accounting organisation. Currently, it serves more than 10,000 global clients in over 100 countries.
Sancho Simmonds: The two founding members, who have worked closely together for over 15 years, identified that by taking their collaboration to another level and recruiting like-minded firms, there was an opportunity to develop a "go-to" network for privately held cross-border businesses and their owners.
To date, the reception we have received has been incredible. We have CLA Global TS in Singapore, who joined us in November last year, and in addition to our already accepted members, including dhpg in Germany, we are currently in serious discussions with high quality firms in over 20 countries about becoming members of the network.
The Accountant: What does the CLA Global network stand for?
Joseph Kask: CLA Global's vision is to establish a highly collaborative global membership with a clear and strategic focus on private businesses and an organisation that can:
Create consistent client experiences through deeply personal relationships.
Support member firms to achieve market growth through a tried and tested go-to-market framework.
Leverage shared technology platforms across the globe.
Inspire careers beyond borders.
Build through a common brand.
Sancho Simmonds: The bond that exists among member firms is the shared passion for our people and our clients who we want to serve and help grow.
The Accountant: How is CLA Global different from other networks?
Joseph Kask: At CLA Global, we see the opportunity to collaborate. We want to build and grow a global organisation of in-depth knowledge, hands-on experience, and cultural awareness that is vastly different from any other in our world today — an organisation focused on the needs of middle market businesses.
Ours is a culture of diversity and inclusion that uses our combined strengths as our greatest competitive advantage. Professionals in our member firms support clients by speaking their language and serving as their eyes and ears from a business, regulatory, and tax perspective — so they can help them to cross borders confidently and efficiently.

Sancho Simmonds: We are looking for high quality, ambitious, like-minded firms to join CLA Global and be a key part of setting the network's development and strategy. Our level of collaboration will be one of our differentiators — this collaboration will not be based solely on a small number of senior individuals at each firm, but on a large number of partners and staff across all disciplines and geographies coming together to solve problems and share network best practices. The mindset of our members is "How can we help everyone else?"
The Accountant: What value does CLA Global deliver to its member firms?
Joseph Kask: Through adopting a collaborative approach with our existing members, we have already developed an uncommon, structured go-to-market framework to support member firms in achieving ambitious growth in their chosen markets and have seen great results. This approach involves personal one-to-one contact between members to leverage the power of our global organisation and identify work opportunities that exist to elevate each member firm.

Sancho Simmonds: One of the areas we are really excited about is the development of our global mobility programme, which has already generated six secondment placements and recently kicked off with individuals in the US and the UK. Initial feedback has been tremendous. Our programme enables high-performing individuals to further develop their inspired careers with rich experiences overseas with firms that have similar values to their own firm.

Joseph Kask: CLA Global continues to invest in resources by collaborating with member firms to identify, develop, and contribute to the service offerings of the network, which will include the development of a standard audit methodology, cybersecurity tools, and identification of relevant groups and committees to share knowledge and network best practices.
The Accountant: What are the network's future plans?
Investment in operations

Sancho Simmonds: We have recently invested in recruiting two key individuals to help us to develop the required processes to deliver an efficient onboarding process for our member firms, develop the tools and guidance that members need to meet their personnel and client needs, and assist in realising the strategy and vision for the network.

Daniel Shah has been recruited as the director for the EMEA region. He has been appointed to help grow the CLA Global membership, particularly in the EMEA region, as well as integrate new member firms into the network.

Dalwinder Patel is our new global marketing director who will help to develop and promote the CLA Global brand as a highly collaborative, people-focused organisation across key markets.

We are currently in the process of recruiting a global learning and development professional who will help us to develop our global mobility programme, deliver in-person and virtual global training programmes, manage our learning platforms and systems, and produce network best practice and guidance to help our member firms recruit, retain, and achieve the full potential of their personnel.
Growth and expansion

Joseph Kask: We are on track for achieving our strategy to increase our global presence by adding firms that are present in key jurisdictions and those that have connections or present work opportunities for our existing firms. We are looking forward to announcing and welcoming our new member firms later this year and working with them to advance our network.

Sancho Simmonds: Each firm is undergoing a thorough quality review and due diligence process by our risk and quality committee, whose purpose is to foster an integrated, membership-wide approach to identifying and managing risk and providing guidance toward improving the quality and monitoring of CLA Global's member firms. This process is designed to help us to select and recruit firms who are aligned with our values, culture, and quality expectations.
The information contained herein is general in nature and is not intended, and should not be construed, as legal, accounting, investment, or tax advice or opinion provided by CLA Global Limited (CLA Global) to the reader. For more information, visit CLAglobal.com/disclaimer.