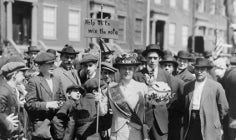 IWD's debate: Is the accountancy industry a white, male-dominated space? Despite the progress made, a crucial chapter in the history of gender equality remains to be written. Meet the women who are already reshaping the traditionally regarded as 'testosteronic' accountancy world.
---
By Andrea Serejski, Buenos Aires, Argentina. Partner, SMS – San Martín, Suarez y Asociados (SMS Latinoamérica)
When I read the title of this debate many thoughts came into my mind.
I try to be an active participant in the change that women need, not only as an accountant but in the development of other professions.
Even though in many professional firms there are nowadays more women than men working, it is very difficult for women to achieve the position where decisions are taking place. There are just a few women acting as partners.
Definitively, men are still dominating. But the diversity, the differences in personalities and approaches to the business, enrich companies and professional firms. So, why have women not had access to those positions?
In my opinion the main factor is the importance women place on the balance between work and family.
Many organizations did not update their policies, including professional practices offering flexibility to women.
This causes not only a glass ceiling but the loss of talent that could have contributed to the continued growth of firms. Furthermore women are still required to demonstrate that they are prepared to perform their work and may have to decide on postponing personal projects, if needed.
In my personal experience, twenty-two years ago I was working as a manager in the Buenos Aires office of the former Arthur Andersen, when I had my first child.
After my leave, I decided to return to my job but something important had changed in my life. So I decided to ask for a part time work. There was no other similar case, no other mother manager, and consequently my request shocked my bosses.
It was a male space, and they had to make a decision.
Finally I was the first manager in Arthur Andersen's Buenos Aires office to obtain that flexibility, thanks to the criteria of the managing partner of the firm and the partner of my division. I made it.
I feel very proud of my career and for many years I went through tough times in order to progress, working in an environment generally used to consider that women's career had a glass ceiling.
So I think that women are responsible for achieving the changes and showing how we can contribute to our companies. We have to be the first to break the "glass ceiling" and to fight against real obstacles.
Today I am a partner at SMS, since January 2008, and am now in charge of the audit department. I am also a member in the executive committee.
I am a proud accountant, wife, and mother of three teenagers.