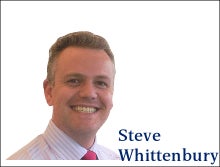 What connects Greece, South London Healthcare NHS Trust and Bradford Bulls Rugby League Club?
Perhaps it is the lack of classic English literature read by those in charge of each of them. William Shakespeare could surely add "economic soothsayer" to his long list of testimonials as the following observation made by Lord Polonius in Hamlet illustrates:"Neither a borrower nor a lender be;
For loan oft loses both itself and friend,
And borrowing dulls the edge of husbandry."
This was written in 1602 but the first line is still repeated today with both a knowing look and a rueful smile. The next line is also considered apposite, as lenders do sometimes lose their money and, if they've lent that money to friends, they lose the friendship too. Sound advice then – don't lend money to friends.
However, the final line about borrowing is the real message that we should take from Hamlet (family tragedies aside) and is what I want to focus on now. Husbandry is defined as "the careful management of resources" so loosely translated, if you can borrow your way out of trouble, it stops you finding responsible ways of managing your business and dealing with that trouble in the first place. Our three examples illustrate just how dull their edges have become in the face of some serious trouble.
We know Greece has financial problems that stem from a variety of sources – spiralling debts, a bloated public sector and widespread tax avoidance all point towards poor husbandry that threatens to overwhelm the rest of Europe, requiring domestic initiatives such as pension reform, public sector redundancies and even the possibility of extending the working week to six days to try and restore stability.
Back in the UK, South London Healthcare NHS Trust is currently in administration as it owes £150m ($244m) in debts that have grown since it was set up in 2009 to provide acute public healthcare for around a million Londoners. The UK Government is currently looking to find private healthcare providers who would be prepared to take over this public sector role but surely that too will require drastic cost-cutting measures in order to attract such a commitment from a company: services are likely to suffer as a result of restoring sharp-edged husbandry.
What about the Bradford Bulls? 2012 has been a year of sporting triumph for many but there have also been stories of sporting financial mismanagement – Glasgow Rangers and Portsmouth Football Clubs are high profile examples – but for Rugby League in Europe (where the top tier Super League currently boasts 13 teams in the UK plus the Catalans Dragons in France) it has recently been a torrid time off the field, most notably in 2011 which saw the failure of the South Wales-based Celtic Crusaders and administration for the Wakefield Trinity Wildcats.
Bradford was placed in administration in June 2012 after announcing it could no longer afford to pay its staff, despite a massive effort by fans and ex-players alike to raise enough funds to repay debts reported in the region of £1.5m. Rugby League is not a wealthy sport and once sponsorship and television money is taken into account, it's up to each club to decide how to balance its books by investing enough in playing staff and facilities to attract matching spectator revenues and merchandising. This is obviously where the edge of Bradford's husbandry was so painfully dull.
As I write, the club has been acquired amid promises of stable funding and future investment – astonishingly, despite making all but their playing staff redundant, the coaching staff working for free and the deduction by the Super League of six points for going into administration, the Bulls only just failed to finish high enough in the Super League to qualify for the end of season play-off competition – so perhaps there are grounds for some optimism. However, husbandry requires more than just the feel-good factor to balance the books.
So – the lesson is that debt is a bad thing? Well, actually, no, that's not what I wanted to say.Accountants are the first to point out that debt is not a bad thing – if it were then nobody but the mega-rich (you know, footballers, politicians and comedians) would be able to afford to buy their own home and companies and countries would not be able to invest in infrastructure and other projects. What is bad is borrowing beyond your means and this is where the point about husbandry comes in.
The common ground for Bradford Bulls, South London Healthcare and Greece is that they were all led into financial difficulty by those who were in charge at the time – another word for husbandry is stewardship, which is defined as "managing another's property, finances or other affairs" – so this is what I really wanted to say: board members are only stewards, and although they may own shares in companies, they are still primarily charged with making decisions on behalf of the true owners (who are then accountable to people such as fans, patients and inhabitants) so the failure of an entity due to spiralling debts should be viewed as a failure in stewardship not a criticism of debt, a fact that corporate governance is slowly but surely attempting to redress by reminding us of the importance of an effective and accountable board.
Hopefully it will not take another four hundred years for us to understand what Shakespeare was talking about.