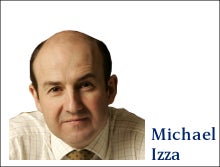 When Martin Wheatley unveiled his plans for 'mending' LIBOR after the Barclays scandal, there were few surprises. As a specific measure to fix a specific problem, the proposals are sensible and workable. However, there is a wider problem that lies outside Wheatley's remit; people have lost faith in financial services.
There is no question that the revelations around LIBOR and EURIBOR manipulation were shocking. LIBOR underpins around $300 trillion in derivatives; more than four times global GDP.
It is not actually known – and may not even be quantifiable – what the knock-on effects of the manipulation were, not least because some innocent parties may have unintentionally benefited. But once the revelations came out it prompted investigation of other benchmark interest rates.
Suggestions have surfaced that – the Tokyo rate – may have been manipulated, and the Monetary Authority of Singapore (MAS) is looking into the procedures around how SIBOR (the Singapore rate) is set. Attention is focussed on benchmark rates like never before; EU Internal Market Commissions Michel Barnier has called for a global response to the problem including tougher sanctions against anyone found to have manipulated rates, and US regulator Gary Gensler, Chairman of the US Commodities and Futures Trading Commission, has highlighted the importance of restoring public confidence in the banking sector.
One could make a case, though, that the greatest loss is trust. Ultimately it is trust that underpins confidence in markets and in business, and in the middle of a global economic slowdown, that trust is more important than ever.
This is why the Wheatley recommendations, though they may help to solve the specific problem of LIBOR-fixing, are only the first part of a greater solution. Basing LIBOR submissions on real transaction data will go some way towards removing uncertainty. Better oversight and governance will help regain confidence and credibility, as will obtaining external assurance on submissions.
A new offence of manipulating LIBOR should deter malfeasance. But restoring wider trust is not just a matter of punishing wrongdoers, which in isolation could lead to the suspicion that those being punished are those unlucky enough, or incompetent enough, to get caught. A wholesale culture change is needed, to the extent that ethics and integrity is embedded, and seen to be embedded, in the banking sector.
So what practical measures might be taken? There are a number of ways that this could be achieved. In line with Brandeis' maxim that "sunlight is the best disinfectant", a cultural shift towards openness and transparency is one of the first steps towards stamping out malpractice.
It has been suggested that banking might benefit from encouraging banking professionals to join a chartered professional body (there is one – the Chartered Institute of Bankers Scotland – though it currently only has 10,000 members worldwide), committed to the highest professional and ethical standards. None of these measures constitutes an instant cure, but this is because there is none. Trust, once broken, takes a long time to regain.
The measures announced by Wheatley are a good start, and there is no question that practical measures are needed, soon. This is why ICAEW has started work developing guidance for auditors on the best way to provide assurance on benchmark submissions. But in the longer term there needs to be a paradigm shift in the way financial services operate, from "what is technically legal?" to "what is right?".
Earlier this year I said that Chartered Accountants contemplating aggressive tax avoidance schemes should take a long hard look in the mirror and consider whether they were upholding the honour of the profession. I believe that if bankers want to be trusted again, then they need to demonstrate that they, too, subject themselves to the same kind of scrutiny.