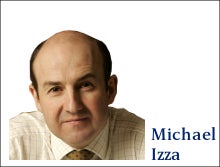 In August, the Institute of Chartered Accountant in England and Wales (ICAEW) ran a series of panel sessions at the American Accounting Association's (AAA) annual meeting in Washington DC. The AAA annual meeting is a rare opportunity for experts from around the world to get together and discuss the latest developments in accounting and finance and how they may affect the future.
For some time, ICAEW has contributed by convening panel discussions that bring together representatives from academia with practitioners from business, finance, practice and regulatory bodies, so they can discuss how the latest ideas and theories can be applied to the day-to-day practice of accountancy.
One debate was entitled The Future of IFRS: Where Do We Go From Here? In light of last month's Staff Report by the US Securities and Exchange Commission, in which no recommendations were made at all on IFRS adoption, this was always likely to spark lively discussion. Whilst a number of different views were expressed, the clear message that emerged is that we are moving into a new phase for global financial reporting.
It is unlikely that the Americans will no longer be involved with IFRSs at all – as the world's largest capital market, US involvement with the International Accounting Standards Board (IASB) is essential and will continue – but it is likely future focus will be more on the steady evolution of IFRSs rather than on convergence with US GAAP.
There are important questions to be addressed about what will now happen with IFRSs. As the IFRS constituency has grown, so have the number of discrete views that must be accommodated in order to approach the aim of "a single global financial reporting language." This is exacerbated if, for example, there is a conflict when reconciling a proposed standard's technical merits with its economic consequences.
This is a substantial challenge at national level; scaled up to an international level it becomes very complex indeed. There are other issues that could potentially increase this complexity – such as enforcement. Without a common global legal system, it is hard to see how one might be able to implement a uniform global standard of enforcement.
Finally, there remain some logistical and administrative areas that need to be addressed by the IASB, such the Board's funding, independence and governance. Efforts are underway and on-going to address all of these, but the final answers are not quite there yet. Thus, whilst tremendous progress has been made with IFRSs, and with the IASB's ability to deliver them, there is still some way to go.
The IFRSs project was never going to be simple, but it is still a very necessary one. Much of the world has taken a tremendous knock since the 2008 financial crisis; even areas which may have avoided a recession, such as the tiger economies of the East, have seen economic growth slow to significantly below pre-crisis levels. Kick-starting global growth again will be underpinned by confidence; confidence in the markets and confidence in business. The basis of that confidence must be high-quality financial reporting, and this means it must be transparent, clear, and globally comparable.