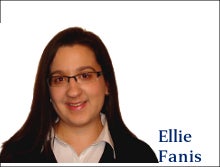 As the autumn is upon us and we have now begun a new academic year, I thought it would be a good idea to reflect back on how this summer was spent.
For us university students, summertime is a good opportunity to gain hands-on experience by doing jobs related to our chosen field of studies. Given the current economic situation, it has become increasingly difficult to find internships.Internships can play a significant role to a student's career. First, they expose us to a proper working environment closely related to our degrees. Secondly, they prove to our future employers that we have a good skill-set, in order to work in a particular industry.
After talking to friends who are also university students and had done internships during the summer, I realised that some were paid for their internship and others were not. These are the differences between the two:
The paid internships are those summer jobs where the trainee/intern was able to add value to the day-to-day activity of the company for which they work for. I think these "paid internships" require minimal amount training because the tasks they are asked to do were not very demanding (e.g. Filing, copying, mailing and record keeping). Usually the interns replace those who are on holiday, and provide support to the full time staff. The fact that the amount of training required was not significant shows that these companies does not always invest a lot of time and resources in training these temporary employees.
It was the responsibility of the intern to educate themselves on what the company was doing and what part of their studies were being utilised in the day to day business activity of the working environment. It is fair to say that if the interns were able to carry out those tasks without a lot of training, then they should be paid for their services.
The unpaid internships are those summer jobs where the trainee/intern was spending more time learning about what the business does, rather than adding value. I think these "unpaid internships" require a lot more training because the tasks are complicated and they take time to be mastered by the individual.
For example, working as a junior developer at a software company, as my cousin did this summer, makes it virtually impossible for him to produce code to be used in production. It was more beneficial for him to shadow and learn from the other developers rather than trying to produce his own code. It is only fair to say that he was unable to add value and he was more than grateful that he was given the opportunity to watch professionals work and to be educated by them.
If the amount of training received by the intern is greater than the value he/she added, then I think it is fair to say that they should not be paid.
At this stage of our careers, the experience one gains through an internship is more valuable than the amount of money that he/she receives. If I was offered the opportunity to do an internship with a lot of hands-on training on complicated business issues, I would be glad to do it for no money at all, and I did.
And finally, as Buddha said, "Your work is to discover your work and then with all your heart to give yourself to it."