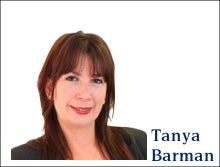 The summer is over. The evenings are longer. Children are back at school. Full-time students have started university. Many accounting students are juggling exams and working lives and for those with many years of professional experience, the longer evenings can be used for Continuing Professional Development (CPD). So here is a round-up of some highly acclaimed books all with a corporate ethical story to inform your practice – mainly of what NOT to do.
The shortlist of the FT Goldman Sachs Business book of the year offers much of interest. What Money Can't Buy by Harvard professor Michael Sandel was featured earlier this summer at a St Paul's Cathedral event: "Today we are spending what we don't have, on things we don't need, to impress people we don't like". We should instead invest in longer term returns, create products and services that add value and build relationships with those with integrity and courage. With a rise of non-financial value Sandel gives us much to reflect on.
With ongoing attention on the current "cultural" crisis in the City (and in my opinion a number of other sectors) – The Hour Between Dog and Wolf, by John Coates is an analysis of the biology of financial traders. And the issue is? Testosterone. The findings certainly affirm the case for diversity, not least for more women on the floor. Things certainly couldn't be any worse. Coates, a former derivatives trader, has retrained as a neuroscientist, giving him the inside view, as well as the "science" basis for the book.
Another ex-trader is Geraint Anderson. On the basis of his column Cityboy, he left to write novels about corruption in the City. Magazine, The Week, featured a list of his favourite books about finance. On a historical note The Great Crash 1929, published in 1954, an analysis by J K Galbraith, shows that memories are short. As proven by Tom Wolfe's novel Bonfire of the Vanities, which came out within weeks of the 1987 crash.
Liar's Poker by Michael Lewis, the factual account of the brutal world of Wall Street in the 1980s, mirrors much of Wolfe's story. Bringing us up to date on history repeating, Too Big to Fall, Andrew Ross Sorkin's account of the 2008 crash, is true horror. Barbarians at the Gate focuses on the battle for food giant RJR Nabisco. Burrough & Hyatt's book highlights corporate greed and ruthlessness. Based on egos. Back to testosterone.
Head reeling yet? If you need some lighter relief, I suggest accounting ethics lessons from chick-lit. The summer also saw the resignation of Louise Mensch MP, who is moving to the US. Prior to her role in the Murdoch hearings, she was a best-selling romantic novelist. Cocoa ready? – Its story time…in When She Was Bad the dastardly ex-lover of the heroine, a US heiress called Becky, has kept her away from the running of her UK business. With suspicions high she goes to HQ and meets with VP of accounting Ken Stone. To her surprise, he is expecting to be fired. But why?
"Your family in general doesn't like the way I keep the books."
"And how is that?"
"Accurately" Stone said. "I have given the board repeated warnings… I have been told to change the presentation of the accounts to fit the new company policies, and to reflect the new orders that he has brought in. I have of course refused to do that."
Well the new orders were on deferred payments. And margins are razor thin. What an ethical hero! However, to those curious romantic readers out there, sadly, but rightly, they don't become an item, as he recognises conflict of interest and familiarity risks. Most of the company is ultimately sold. Stone turns down the offer of working for the acquirer and instead opts for a directorship at one of the Big Four.
You'll have to read the book to find out which one and what happens to Becky. It involves a gardener. Happy ever after.