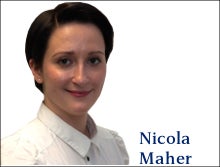 Regulation is always one to ruffle feathers for and against any proposals, particularly if what is being proposed has the potential to change an established market. As you can imagine I'm talking about the European Commission's audit reform proposals, which have just felt the wrath of the European Parliament's Committee on Legal Affairs (Juri).
The Juri has opted to scrap some of the most radical EC reform proposals, such as pure audit firms, joint audits and short interval mandatory rotation, in its draft audit regulation report. (For more on the Juri see: Juri scraps mandatory rotation and audit-only firm proposals and In focus: EC audit reform)
As expected, this has provoked a mixed bag of responses from stakeholders, most notably the accounting firms on which some of these proposals would have had the greatest impact.
From initial responses, the Big Four are certainly happy with the recommendation that the audit-only-firm proposal not be included. This had the potential to hurt them the most as they generate a lot of revenue by providing non-audit services to audit clients.
As I've said before, this proposal in the first place was cause for concern due to the already stringent independence rules in place to ensure firms are not able to audit the financial statements of a client if its non-audit services influence reporting, begging the question why EC Commissioner Michel Barnier initially chose to propose it?
Supposedly designed to tackle the perception issue, the proposal has never been popular among the majority because it is likely to increase costs and duplicate work. It is also, in most circumstances, the auditors who are actually best placed to provide some non-audit services to the client.
In order to address lengthy audit tenders, the proposal of mandatory audit firm rotation has been kept, but Juri rapporteur Sajjad Karim recommends a cap of 25 years for an audit engagement before the firm is forced to change its auditor.
To me this feels like Karim trying to find middle ground, as sticking with Barnier's mandatory audit firm rotation after nine years could affect audit quality rather then improve it, and could also cause a 'knowledge drain'.
We all know good audit procedure relies upon a productive auditor/client relationship, which sometimes takes many years to build, especially for the largest companies. By Karim increasing the cap, he gives more time, but then by having one at all he is seen to address the issue of independence. However, I'm doubtful this will make its way into the final EC document.
On the scrap heap
The Juri's decision to steer clear of mandatory joint audits, which if taken up could have meant more opportunities for the mid-tier, is another blow for smaller firms as many thought it could help tackle the issue of market concentration.
Some have called Karim's draft version of the proposals a 'step back' in terms of trying to 'improve the situation for investors', others have accused him of being influenced by Big Four 'lobbyists' while some, I am sure, are happy.
The point is you cannot please everybody, but thankfully there is still time to submit comments to the Juri before a formal agreement of any final text to go to the EU Parliament for debate later this year is expected.
Nicola Maher